Prayers go out to Don Lemon and his family after his sister died in a freak accident.
The sibling of the CNN host passed away after falling into a Louisiana pond.
The 58-year-old drowned while fishing.
L'Tanya 'Leisa' Lemon Grimes, was found in Denham Springs, just outside of Baton Rouge, on Wednesday afternoon.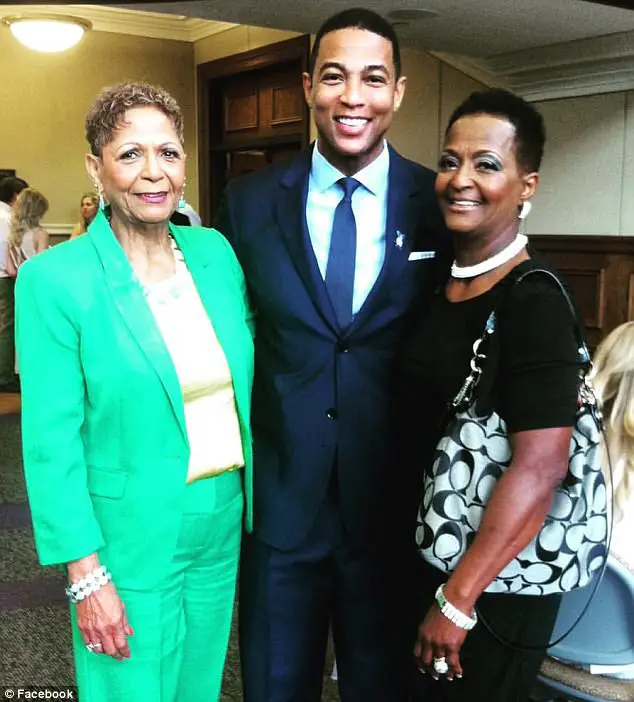 The Livingston Parish Sheriff's Office say her death is being treated as an accident and they do not suspect foul play.
Lemon did not appear on CNN on Thursday night following the news of his beloved sister's tragic death.
'Thanks everyone for your words of sympathy.'
'Please keep my family in your prayers. Leisa was my oldest sister & partner in crime growing up. Always had my back. #RIPbigSis,' Lemon tweeted alongside a photo of his sister.
Police were called to the scene at about 4pm on Wednesday following reports a woman had fallen into a neighborhood pond.
It appears that Grimes may have tripped and fallen into the water while fishing.
https://www.instagram.com/p/BerV_yDFDqH/?taken-by=theshaderoom
On Thursday, Lemon also tweeted a video of a group of children giving a breaking news report on how black excellence is at an all time high.
He accompanied the tweet with the caption: 'This lifted my spirits. I needed this today.'