When I was six-years-old I wanted to live on Sesame Street and Barney was my best friend.
My upbringing couldn't be more different from little Derrica Grace.
The six-year-old knows all about Cryptocurrency, can tell you the history of the Blank Panther movement and knows how to shoot an Uzi.
Her father, Derrick Grace II chooses to homeschool his little girl after making the decision to pull his son out of first grade in 2016.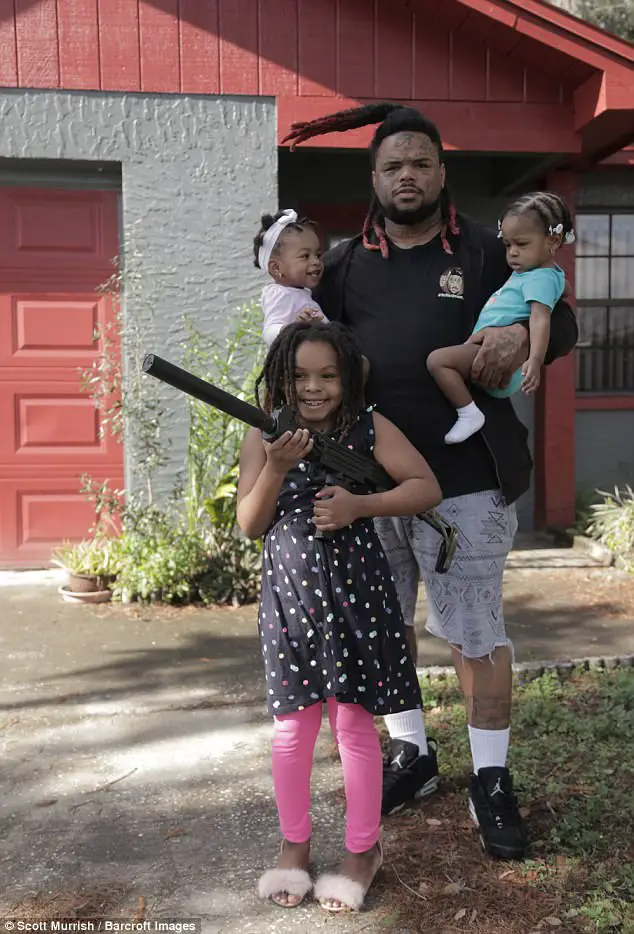 The father-of-four, from Tampa, Florida, says that he's not a fan of the school system – and believes they 'dilute the mental progression' of children.
Describing his attitude towards homeschooling, Derrick, 28, said: 'To me school is a day care. It's a place where the adults take the babies while they worry about adult life.'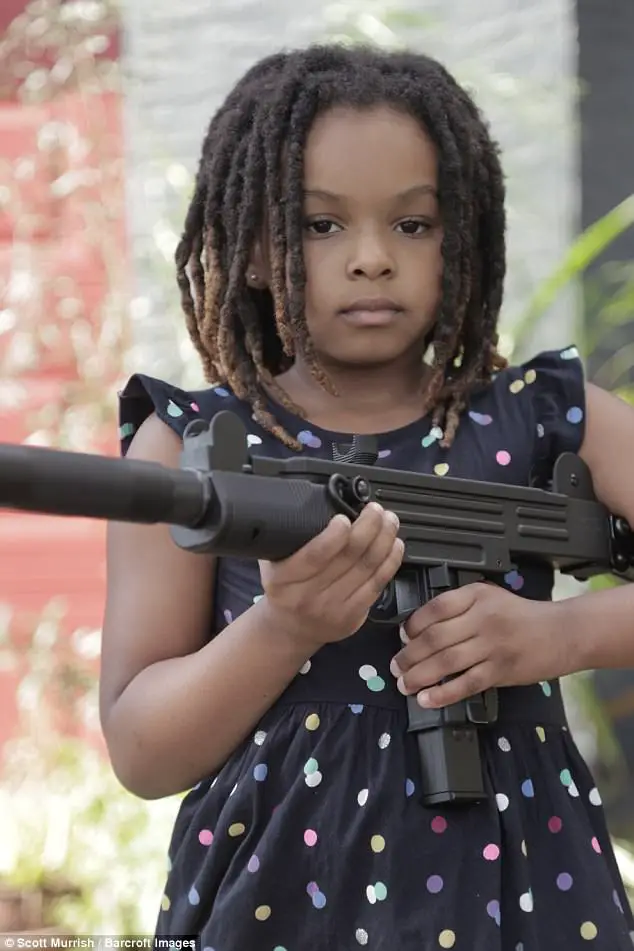 'I'm not a huge fan of the school system state-wide, or on a national level. I think they do a whole lot to dilute the mental progression of our children.'
'So I think it's absolutely that we take it into our hands.'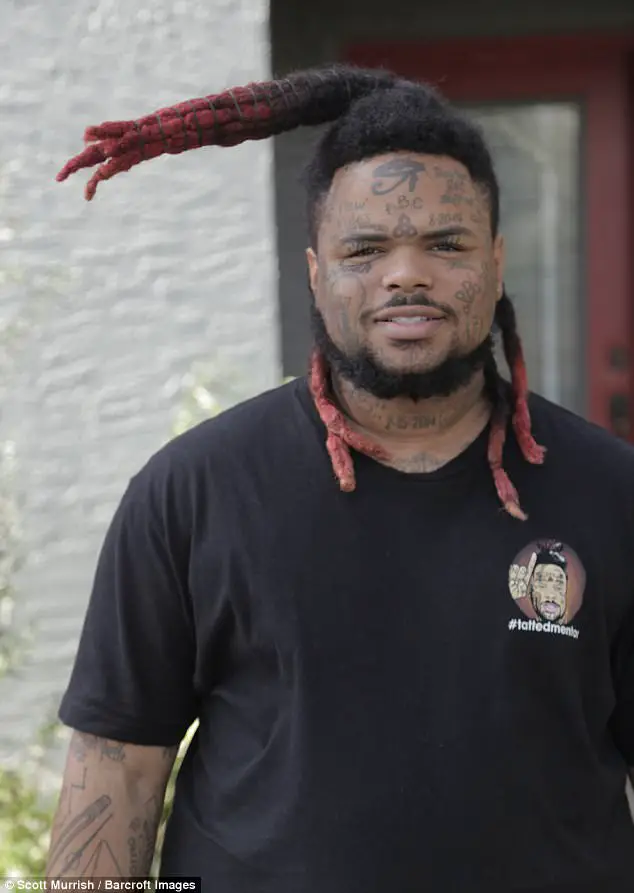 He continued: [My] curriculum includes guns because violence can take place anywhere in the world at any given moment.
'I'm a firm believer that if you have guns in your house, an educated mind is far greater than a wondering mind.'
Both Derrick Jr, nine, and Derrica, six, can load magazines into Glocks, Mac 11s, and even an Uzi.
The children usually practice with empty magazines, but have accompanied their father to shooting ranges to experience the recoil that comes with actually firing rounds.
Since taking his children's schooling into his own hands, Derrick has had an obvious effect on their development.
Derrica, who also enjoys gymnastics and has a 'lucky bullet' displayed in her room, said: 'If somebody was trying to kill me or if somebody is trying to kill my father, or my mom, or my sisters, anybody that's my family members, [I would] shoot them.'
'If somebody broke into my house I'd shoot them.'