So many of us were spanked as kids.
This of course has a huge impact on how you decide to raise your child.
But we should all be in agreement – it should never be so severe it leaves a mark or cause lasting pain.
For little Brentley Gore his "punishment" led to his death.
Joshua Richards, a son of a police chief, broke down in tears in a court on Monday. He has been charged with whipping to death his three-year-old stepson with a belt.
Courtroom footage showed the crying 21-year-old answering the judge's questions.
Richards' attorney claims the toddler died as a result of an accidental fall when his stepfather dropped him while his wife was asleep.
Police rushed to Richards' home at the Hickory Falls Apartments in Villa Rica, Georgia, at around 10am on Tuesday.
The frantic 911 call was placed by by Brentley Gore's mother.
Authorities believe the mom was asleep in another room during the attack on her son.
Little Brentley was left with multiple skull fractures. The mother contacted the authorities when she noticed injuries on her child's head.
She tried in vain to wake him up in the morning.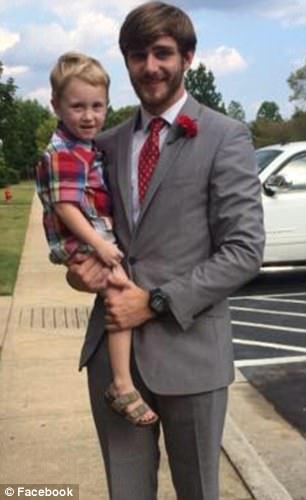 Brentley's injuries were so grievous he was airlifted to a hospital in Atlanta for treatment.
According to a GoFundMe page set up to help the boy's family with his medical expenses, Brentley underwent emergency surgery on Thursday.
Doctors had to remove a portion of his fractured skull in hopes of relieving some pressure from the swelling on his brain.
The toddler's stepfather was initially charged with aggravated assault, aggravated battery, first-degree cruelty to children and possession of marijuana.
Investigators believe Richards used a belt to beat the boy.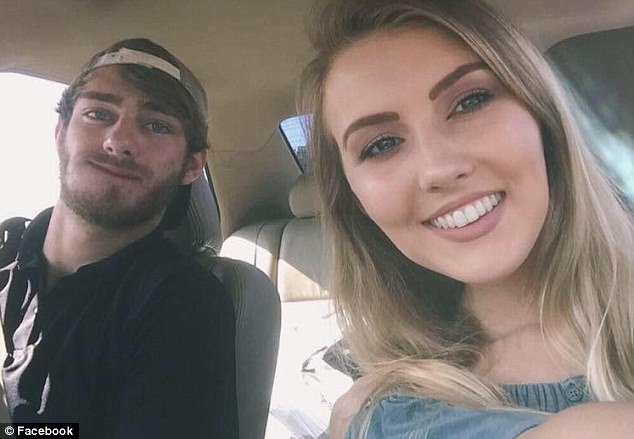 But sadly on on Sunday, Brentley succumbed to his injuries.
Richards made his initial court appearance on Wednesday and was denied bond, reported 11Alive.
According to his Facebook page, he works for a home security company headquartered in Tennessee.
He and Brentley's mother got married last June, and the woman is now two months pregnant with her second child, according to WSB-TV. 
His final Facebook post, dated December 8, 2017, featured a family photo showing a smiling Brentley playing in the snow with his parents.
Richards is the son of Carrollton Police Chief Josh Richards, who has been on the force since 1992.