The wedding of the year is only a matter of months away!
Prince Harry and Meghan Markle will tie the knot at 12 p.m. GMT (7 a.m. ET) on May 19, 2018, Kensington Palace announced Monday morning.
The Palace had previously revealed the date of the wedding, but the timing of the ceremony hadn't been revealed.
The British royal wedding will be held in St. George's Chapel at Windsor Castle.
The big day will be officiated by the Dean of Windsor, the Right Reverend David Conner and the Archbishop of Canterbury Justin Welby.
The royal family has also disclosed the route of the procession following the ceremony, when the newlyweds first emerge as husband and wife.
Prince Harry and Meghan will leave Windsor Castle in a carriage and travel along the High Street through the town of Windsor.
They will then return to the castle by the Long Walk, according to the Palace.
Windsor is some 40 km (25 miles) west of central London.
"They hope this short journey will provide an opportunity for more people to come together around Windsor and to enjoy the atmosphere of this special day," says a statement from Kensington Palace, the royal residence where Harry resides.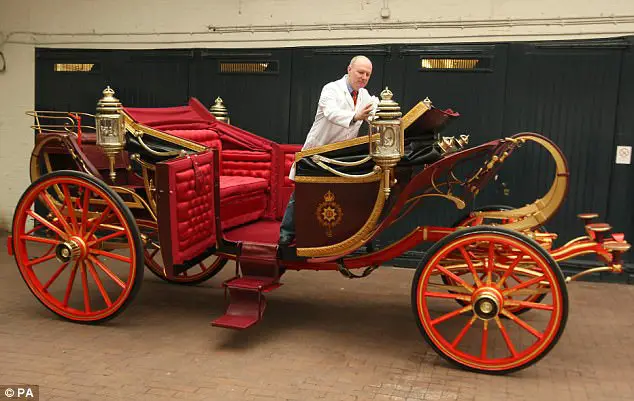 Following the procession, the couple and guests will attend a reception at St. George's Hall,
The night before there will be a private evening reception for friends and family hosted by Prince Charles, Harry's father.
Prince Harry and Markle announced their engagement in November.
Harry told reporters he knew Markle, an American actress, was "the one" from "the very first time we met."