Damn, Black Hollywood came out in force!
Anyone who was anyone was on the purple carpet at the Black Panther premiere in Los Angeles on Monday night. 
First in line was Academy Award-winner Lupita Nyong'o. 
The 34-year-old looked breathtaking in a deep plum-colored, custom-made Versace gown.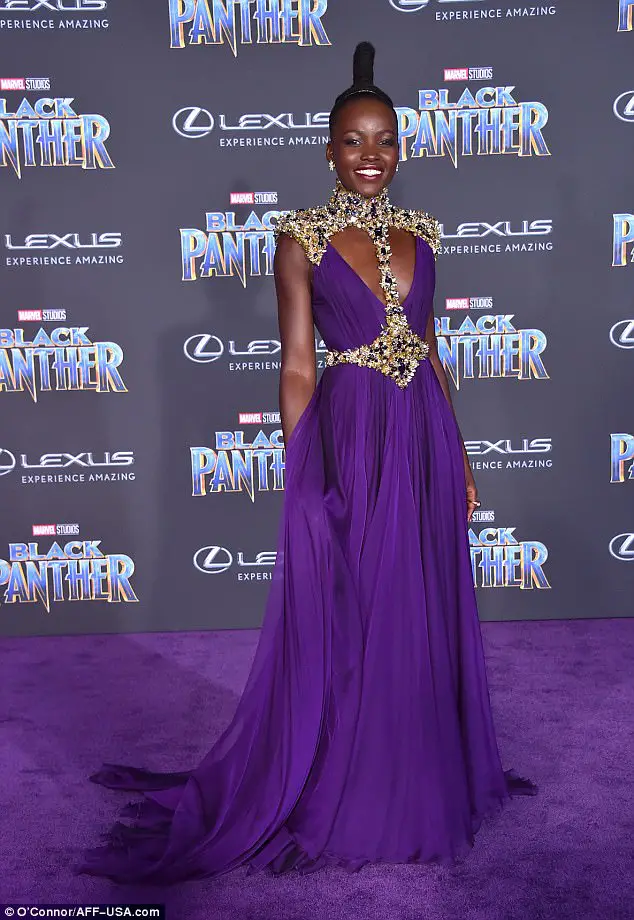 The Star Wars: The Last Jedi star showed off the billowing purple fabric that cascaded down the matching carpet.
According to her stylist Micaela Erlanger, the dress color was a nod to her powerful warrior character Nakia,
Angela Bassett, 59, and Janelle Monae 32, also sported vibrant dresses for the star-studded event.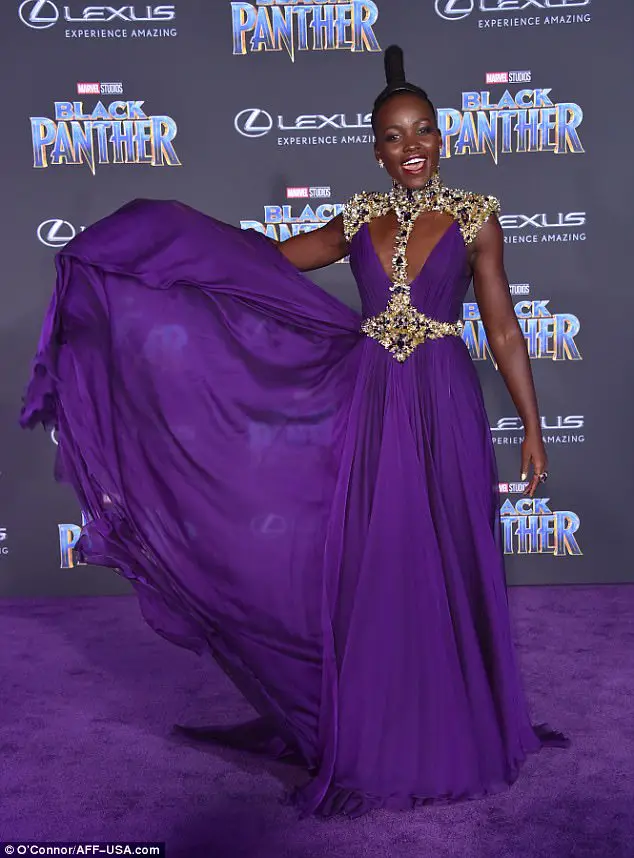 Lupita wore her hair up in a chic top bun with just a touch of crimson hues swiped across her lips. 
'We found out there was a purple carpet after we had chosen the dress, but it was kind of a perfect reason to go with the gown; I think it's a new addition to the Lupita rainbow!' Micaela told The Hollywood Reporter.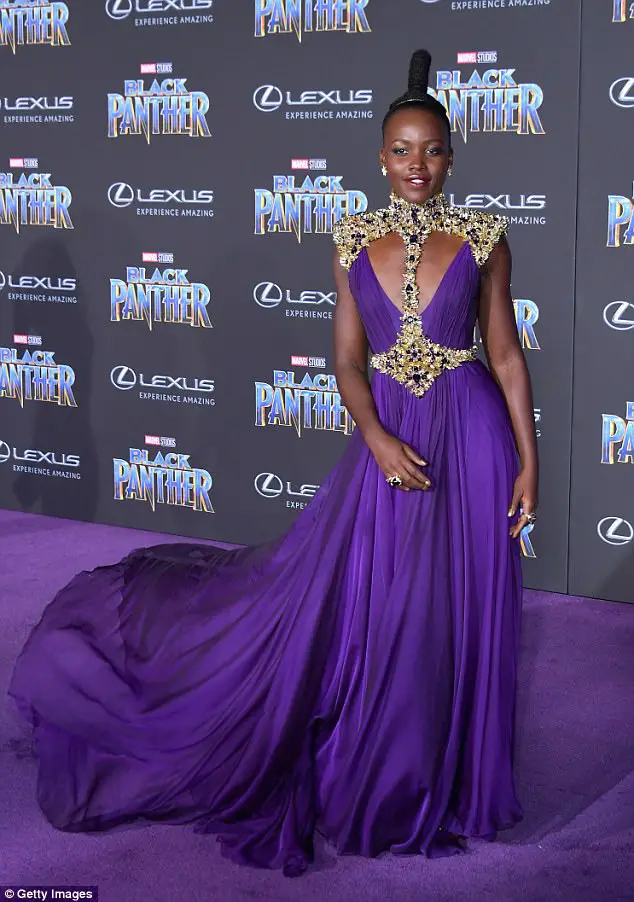 'There's definitely a nod to her warrior character Nakia here, without being costumey,' she said. 'It's a really glamorous take on our vision and it's very fierce, certainly.'
Co-star Angela Bassett looked fantastic as she rocked a vibrant yellow fringed Naeem Khan jumpsuit on the purple carpet. 
Fresh from her powerful speech at the Grammys, Janelle Monae rocked an incredible black Christian Siriano gown with billowing royal blue and white sleeves.
Black Panther star Chadwick Boseman looked dapper wearing a silky black Emporio Armani jacket with golden floral patterns. 
Boseman made sure to share a quick photo op with legendary comic book connoisseur Stan Lee.
He accessorized with Jason of Beverly Hills bangle and two custom yellow gold rings.
He donned a pair of black trousers and shiny black shoes as he smiled on the purple carpet ahead of the premier.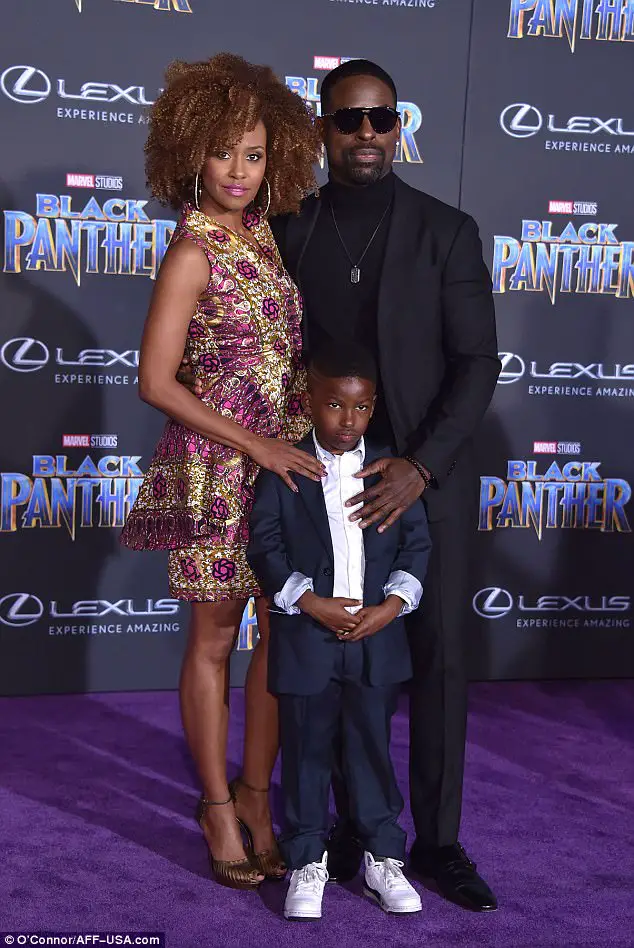 Golden Globe winner Sterling K. Brown looked handsome in an all-black suit, alongside his beautiful wife Ryan Michelle Bathe and six-year-old son Andrew.
The sci-fi drama is set to appear in theaters on Feb. 16, 2018. 
Check out more photos below: