Tabria Majors is coming through for women everywhere!
The plus size model weighs 218 pounds and is 6 feet tall.
But the pretty brunette wants all woman no matter their size to embrace the shape their in.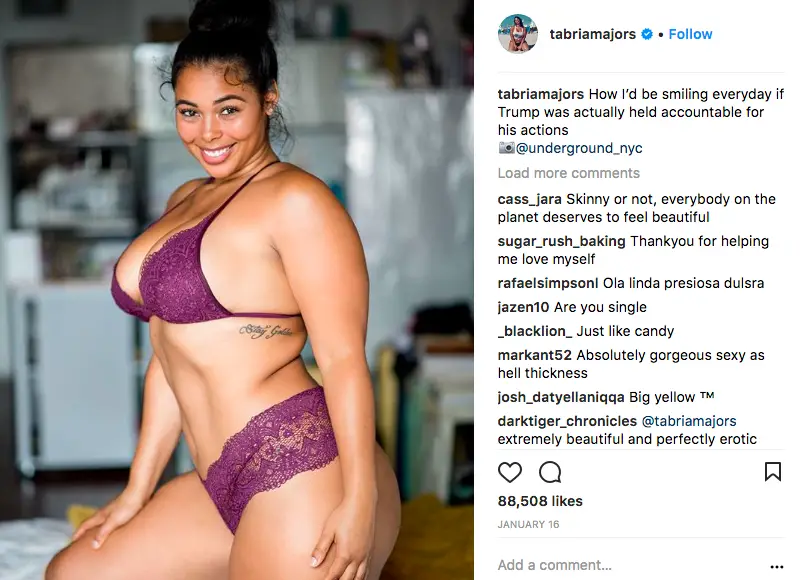 Instagram
Tabria has just signed been by Calvin Klein for an exclusive multi-year contract.
She has previously worked with Walmart, Target and Nike and was recently spotted on the cover of Sports Illustrated.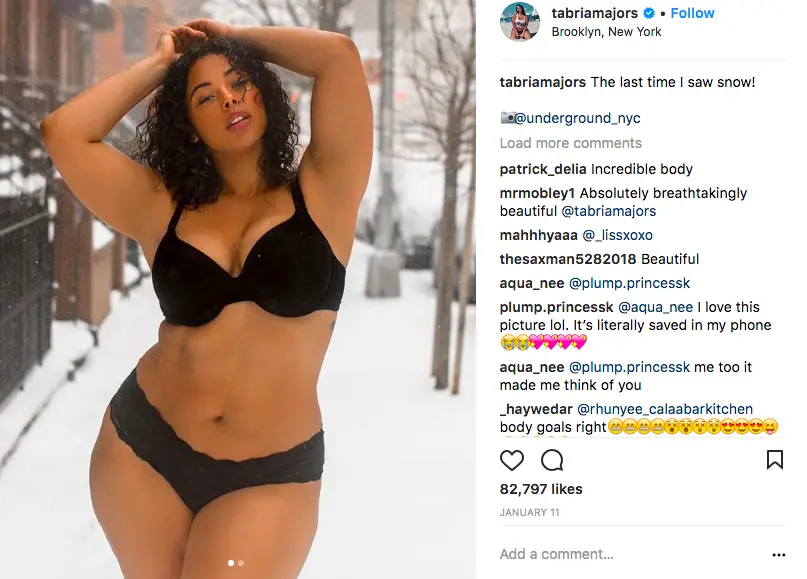 Instagram
Tabria has become a voice for plus-size models everywhere by regularly recreating Victoria Secret advertisements.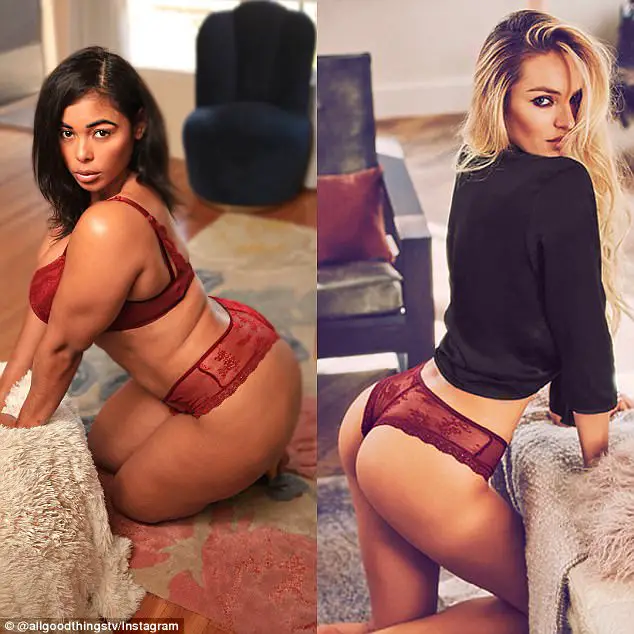 She encourages companies to incorporate plus-size modeling in their marketing through her social media posts.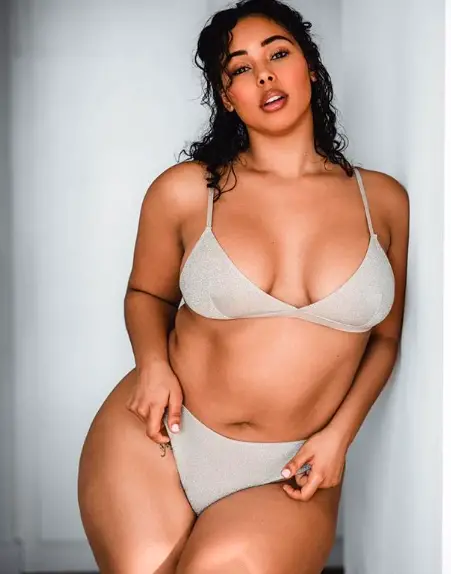 Instagram
Recently the 27-year-old took to Instagram to share screen grabs of BodyCamera's Instagram ads.
The ads featured 'before' and 'after' photos of her body.
The Nashville native slammed the company for using her image to sell its product.
The model's figure is heavily edited in the 'after' shots and is barely recognizable.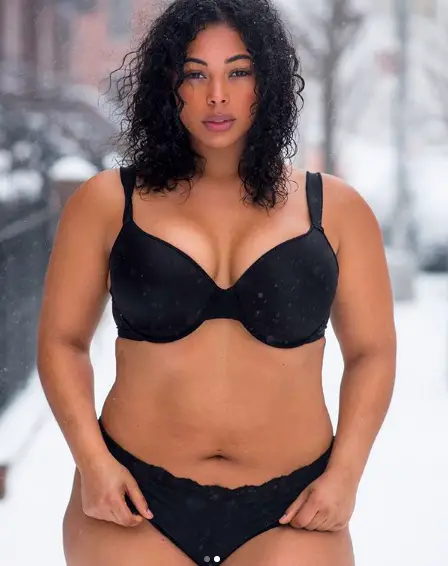 Instagram
'First of all @bodycamera2017 if you're going to use my image to sell your product, run me my coin!' she wrote. 'Second of all, this is flat out disrespectful.'
In the ads featuring Tabria, the company claims it is 'an amazing camera especially for women' while urging people to install the free app.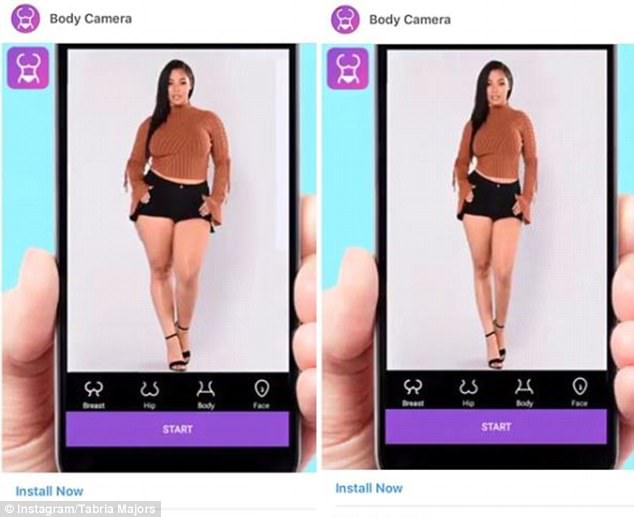 Tabria went on to say that she doesn't have issue with minimal photo editing, but takes offense to apps like BodyCamera that heavily edit.
'I can understand minor touch ups, but apps like these where you can photoshop your body into oblivion are a huge contributing factor to people having self-esteem issues,' she continued.
She ended her post by reminding her 678,000 Instagram followers that they don't need to alter their bodies.
'Please remember that you are beautiful just the way you are and you don't need an app to tell you that!' she wrote.