A cozy home theater paired with a great movie, TV show, or playoff game brings a family together. The best solution to achieve a tremendous cinematic experience is investing in a high-quality home theatre. When listening to your favorite music or watching movies at home, you might not get the feeling you want because the basic speaker set is just not enough. A sound home theatre system comes bundled with a subwoofer, an audio amplifier receiver, and satellite speakers. The cost of the package depends on the manufacturer and the features it offers. The whole setup is part of one kit, making it easy to purchase and install. Also, in comparison to buying receiver amplifiers and speakers separately, they are cheaper. If you plan to buy a home sound system, you will need the following pointers to help you decide you will not regret it later.
Understand The Essential Audio Components
A home sound system comprises fundamental components that have an assigned function. Although some people prefer buying a sound system package to save time and hassle of searching, researching each piece offers the advantage of finding the best ones in the market. The essential parts that make up a home audio system include the following.
1. Video or audio source
For you to play music or videos, you need the head where the movies and songs will play from. The sources include blu-ray players, 4K media players, mobile phones, and streaming devices, including Netflix, Hulu, and more. You can play different content types, ranging from entertainment to education, with a comprehensive video or audio source.
2. Compatible speakers
Speakers focus on delivering the audio output from the sources mentioned above. If you want to buy a receiver and speakers, it is advisable to choose your speakers first since the receiver will be dependent on them. Although the more the speakers, the better the experience, an ideal surround sound setup has at least five speakers. However, you can begin with a pair of speakers placed on the right and left of your TV if you do not have enough money to purchase all the speakers listed above. The setting is known as a stereo with a 2-channel setup. The differences between surround and stereo sound configurations are described at Descriptive.Audio in detail so ensure that you choose a structure that is convenient for your home. The system can be placed on a bookshelf, in-wall, in-ceiling, or the floor, depending on your space and preference.
3. Amplifier or receiver
The significant function of an AV receiver is to receive, interpret and process audio signals before they reach your TV and speakers. Make sure that your receiver has enough channels for all your speakers. Separate processing components such as amps and preamps will boost audio signal amplification and distribution if you want an enhanced home theater experience.
Determine Your Purpose And Budget
Assess your sound needs concerning your lifestyle and interests before you start looking for any audio equipment. Ask yourself if you need the equipment for professional or entertainment purposes and whether the people in your house might get disturbed by your sounds. Establishing a clear plan allows you to find the best audio solutions for you. Also, it enables you to plan your installation smoothly. Keep in mind that your purpose and budget are dependent on each other. A simple audio system with a more pocket-friendly price is enough for entertainment purposes. However, if you are a budding musician or music producer, you will need a significantly bigger budget. You will benefit if you hire an audio system expert or contractor because they use tools such as audio analyzers to curate your home sound system for every purpose.
Types Of Home Theater System
A home theater with a great theater solution can make your experience similar to commercial movie theaters. If you want an immersive experience, there are several kinds of home theaters to choose from:
Soundbars system
Wireless home theaters
Home-theater-in-a-box
Custom home theaters
Home theaters with separate components
As each home theater has its pros and cons, do enough research to ensure that you pick the most suitable for you. Consult an expert for advice.
Space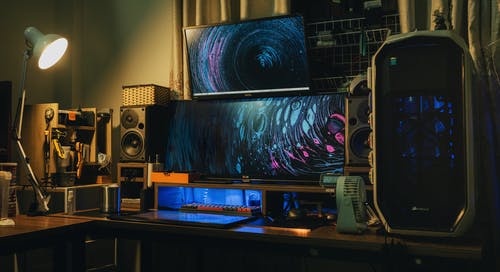 Look at the space in which you want the system installed and measure its size because it affects the audio system as a whole. If you ask for audio components recommendations from sound experts, they will first want to know the size of the room. The information is needed to identify how the room's available space and characteristics will affect sound quality. Prominent speakers are not recommended for small rooms because they create a muddy bass sound. Huge speakers are more beneficial in large open spaces since they make the sound experience seamless and more immersive.
When you are out looking for the perfect audio equipment, examine each unit's details, specifications, and other important information. To avoid buyer's remorse, you must study the unit's guide and description carefully. The illustrations are vital in understanding the compatibility, power requirements, and connectivity of the gadget.