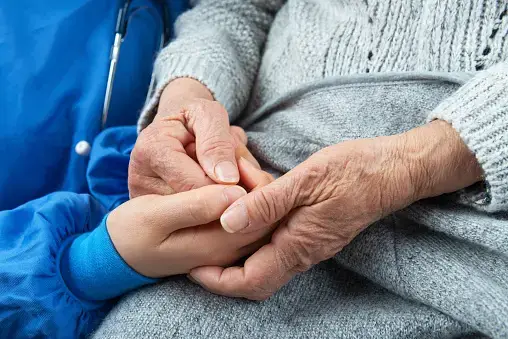 Learn When to Seek Help from an Exceptional Home Health Agency
Although it can be difficult to face decisions about your loved one's end-of-life care, these circumstances will inevitably arise. During this time, it is hard to know what decisions are best. You may even agonize over making the right one out of fear you'll choose a path that your loved one isn't ready for.
Fortunately, help is available to make the best decision for your loved one. Home care and hospice agencies with experience helping families through these difficult times can guide you with their knowledge and compassion. For example, superior agencies provide comprehensive hospice care at home to ensure your loved one gets exactly what they need for this final chapter in their life. Because of their experience, they know the most common signs that your loved one is ready for this kind of care.
Read on to learn about five common signs that it's likely time to consider hospice care, as well as how to find an agency that will meet your loved one's needs.
1) Treatments Are No Longer Working
When your loved one has exhausted treatment options for a terminal or life-limiting illness, it may be time to consider hospice care. Hospice care is focused on pain management and the alleviation of symptoms, as opposed to treating the illness itself. Hospice caregivers will ensure your loved one's quality of life and comfort are the best they can be.
2) Your Loved One's Doctor Has Provided an End-of-Life Diagnosis
At the same time that you're noticing that treatments are no longer working, you may also be discussing an end-of-life diagnosis and a hospice evaluation with your loved one's physician. If treatments for a terminal illness have ceased due to their ineffectiveness, or if your loved one no longer wishes to pursue aggressive treatment, the doctor will likely be in the process of determining your loved one's life expectancy.

A life expectancy of six months or less is required to qualify for hospice care. If you haven't yet had a discussion with your loved one's doctor, this is a key step.
3) Your Loved One Is Experiencing Frequent Hospitalizations and ER Visits
Regular visits to the hospital and the emergency room can be a sign that it's time for hospice care. Your loved one may be experiencing a recurrence of infections, falls, and painful symptoms that bring them back to the hospital for a time, but with no resolution.

At this point, you, your loved one, and their physician may discuss whether it's best to focus on receiving care at home, as hospital and ER visits can leave a patient open to further infection. These visits – when not effective – can also be demoralizing and exhausting.
4) Increased Weight Loss, Lack of Nutrition, More Sleep, and Less Communication
If your loved one's weight loss is progressive, or they're having significant difficulties taking in nutrition, these may be signs that hospice care is needed.

Some patients who are ready for hospice care sleep much more and communicate less with their loved ones. Pain, discomfort, and the natural slowing-down process of the body at this phase of life may make it difficult for your loved one to remain alert.

These signs may indicate a need for hospice care. If you've noticed these signs, it may be time to discuss hospice care with your loved one's physician.
5) Your Loved One Is Affirming Certain Desires for Their Care
If you and your loved one are trying to decide whether it's time for hospice care, a simple understanding of what hospice care will provide can be helpful to read. If the following statements represent what your loved one desires, or if these seem to be aligned with statements that your loved one has made, hospice care is likely an effective choice.
Collectively, these statements represent the desires of someone who is seeking hospice care:
I want to receive care in the comfort of my own home.
I am tired of going to the hospital or ER, and I don't want to go through that ever again.
I want help to live at home with as little pain and discomfort as possible.
How to Find Exceptional Hospice Care Services Near You
Once you've determined that hospice care is the next best step for your loved one, you can begin searching for the right hospice care provider.
Look for a hospice care agency with the following attributes to ensure high-quality care for your loved one:
Their hospice services are comprehensive, including collaboration with doctors and nurses for individualized care, bereavement assistance, chaplain support, and more.
Their services are compassionate and thorough, as they meet all of a patient's needs, from physical treatment to care for their emotional and spiritual wellbeing.
The agency offers a wide variety of services that are relevant throughout a patient's care journey, which means they have experience guiding families and their loved ones through all ages and stages of health.
As you make decisions related to your loved one's care, you may have additional questions about hospice services. An excellent agency will always be there to connect with you and answer your questions, listen to your concerns, and, ultimately, provide exactly what you need to help your loved one during this phase of life.