If you're someone who prefers hands-on treatment rather than surgeries and medications for your healing process, then chiropractic treatment is what you need. Since there is a wide variety of treatments and chiropractic methods available, it can be challenging to find a chiropractor to meet your needs. Many factors need to be considered when selecting a chiropractor, mainly the type of treatment you prefer. The management and skills of the chiropractor should also be considered.
Through regular chiropractic treatment, you can ensure your spine, muscle, and joint health. However, if you're searching for a chiropractor to treat a specific injury, then it's best that you consider their experience and credentials. An amateur chiropractor could very well worsen your medical condition. Therefore, you need to avoid some red flags. To help you select a suitable chiropractor that you're compatible with, here is an essential guide.
1. Get Referrals
Getting a referral is the best way to find an expert chiropractor that suits your needs. You should start your search by getting referrals from your doctor. You can also ask your friends, and family if they consult a chiropractor and see if their chiropractor works out for you. This way, you can find someone trustworthy for this job, and you'll be able to rest assured that you're not risking your health by consulting an inexperienced individual. Since the treatments are pretty complex and sensitive, one wrong move could dislocate your muscles and result in causing you tremendous amounts of pain. Therefore, it's essential that you choose an expert you trust.  
2. Check Credentials
Because chiropractic treatments are highly sensitive, they require extensive training and practice to get perfect. Make sure you select a chiropractor who has the necessary certifications and training. Many individuals who aren't skilled or certified have taken up chiropractic these days. However, this is a considerable risk for both the unprofessional chiropractors as well as their customers. So, ensure that you check the credentials of your selected chiropractor from state websites or other online resources available. You also need to check for a history of medical malpractice or lawsuits concerning the chiropractor you have in mind.  
3. Consider Experience
When facing severe injuries or spine health issues, the expertise of your selected chiropractor matters the most. The more experience your chiropractor has with a certain type of condition or injury, the more likely they'll be to help you through the treatment. If you're looking to treat a special condition or injury, ensure that the chiropractor you select has had experience treating people with similar conditions. You should ask your chiropractor their success rate with patients with your conditions and the risks associated with their treatment.
4. Evaluate Communication Skills
Another essential factor you need to consider when choosing a chiropractor is their communication style. In your interview, assess if they answer your questions in an informative way that's understandable to you. You also need to evaluate whether or not you're comfortable with them, since the process will involve hands-on treatment. Because the process requires patient participation and the doctor's cooperation, both of you should do your part to ensure successful treatment.  A good chiropractor will openly communicate with you, show an interest in knowing your condition, and work with you through the treatment.   
5. Read Customer Reviews
A great way to avoid frauds and inexperienced chiropractors is by doing your research prior to selecting one. A great way to do that is to visit these services websites and social media pages or individual experts. Their websites will tell you all you need to know concerning the services and treatments; many even contain customer experiences. In comparison, social media pages will give you unfiltered customer reviews to judge the quality of service provided.  Patient reviews will generally give you an idea of the chiropractor's skills, office environment, effectiveness, timeliness, etc.
6. Make Sure Your Insurance Covers Their Service
The cost of chiropractic treatments is something not many people can afford regularly, and it is crucial that you ensure your insurance policy covers it. You need to find a chiropractor that provides a service covered by your insurance so that you can get a maximum payout and not have to worry about expensive medications.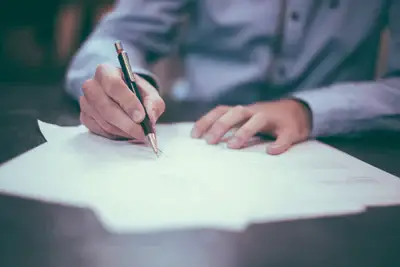 Chiropractic treatments are preferred over conventional medical treatments by many people these days. However, the numerous services present make it difficult for people to choose the right chiropractor for their treatment. Whether it's a sore shoulder or extensive physical therapy, getting a suitable chiropractor will ensure no risks associated with the treatment. Make sure you consider essential factors like professional credentials, experience, and training if you want to end up with an expert chiropractor.