Consider These 5 Factors!
PEEK is one of the most popular innovative implantable materials in biomedical sciences. PEEK polymer was developed in the 1970s and later in the 1990s, it gained popularity and was accepted as a bio-implantable medical product by surgeons and specialists worldwide. PEEK implants are now considered one of the highest-performing materials in the world.
Different PEEK implants designed and manufactured by PEEK manufacturers are widely accepted as medical implants due to their unquestionably outstanding properties. PEEK has shown unique strength as a medical-grade and biologically compatible implant. Some of the distinguished properties manifested by PEEK implants are:
PEEK material is semi-crystalline thermoplastic. It exhibits excellent designability properties; PEEK rods can be reshaped at high temperatures and can be redesigned into several forms as required for implantation.
PEEK material demonstrates astonishing flexibility properties. PEEK implants have clinically proven their physical adjustability and stress-bearing abilities in the human body.
PEEK polymer is one of the most chemically unreactive bio-implantable medical-grade materials.
For in vivo implantation, an implant should be biologically compatible. PEEK is clinically proven as one of the safest available biologically compatible materials. 
PEEK implants embody exceptional properties of radiation resistance. PEEK is reliably considered resistant to X-rays and gamma rays.
5 Factors to Consider in Selecting the Best PEEK Manufacturer
For choosing a source PEEK manufacturer you should note some important factors and considerations to get the best quality material. These are some factors you could refer to before choosing a PEEK manufacturer for the best quality biomedical implants:
Reliability
As a matter of fact, quality assurance is the main and most unignorable aspect one should consider, before referring to the best PEEK manufacturer. As for medical implantations, a quality-approved product is an undeniable requirement. A PEEK manufacturer should acquire a reliable high-quality system, with the required credentials and certifications that prove their quality assurance and reliability.
JUNSUN, for instance, owns a highly advanced manufacturing base as a PEEK manufacturer in China. The company has ISO 13485 and ISO 9001 quality management system certifications to provide safe, reliable, and medical-grade PEEK filaments and PEEK powder.
Offer Materials in Different Forms for Further Processing
PEEK is a thermoplastic that can be reshaped into different sizes and forms as required for implantation. The best PEEK manufacturer should offer high-quality and high-performance PEEK material such as PEEK granules, rods, filaments, and sheets that can be reshaped for further processing of implantation in the body.
Possess Equipment and Expertise for PEEK Versatile Processing
An outstanding PEEK manufacturer should possess the latest equipment required for PEEK manufacturing and molding, which cannot be achieved without the required machinery for injection molding, 3D printing of PEEK filaments, etc.
Apart from equipment, expertise is another factor to supply the best as demanded. The best PEEK manufacturer should have trained experts to deal with the steps for the different processes involved in PEEK manufacturing and customization 
Supports PEEK Customization
Speaking of customization, since PEEK polymer is one of the most renowned customizable bio-medical implantation materials, customization for specific parts is indispensable. The best PEEK manufacturer should offer expert customization facilities to provide the demanded shape and form of implantation in the best quality. 
Being Customer-centered
The qualified PEEK manufacturers provide materials, finished products and technical supports, but the best PEEK manufacturer care their customers in a thoughtful and all-around manner. The collaborative and customer-centered policies and services by manufacturers leave no loose end for their clients, making them more trustworthy than others. The appreciation and perks offered by PEEK manufacturers to clients can include a biocompatibility test report of the PEEK material. These technical services serve as a measure to build trust and confidence between a PEEK manufacturer and a client.
Closing Thought
Well, here's all you need to know if you want to find not just a regular PEEK manufacturer, but also a credible partner to collaborate with for a longer term.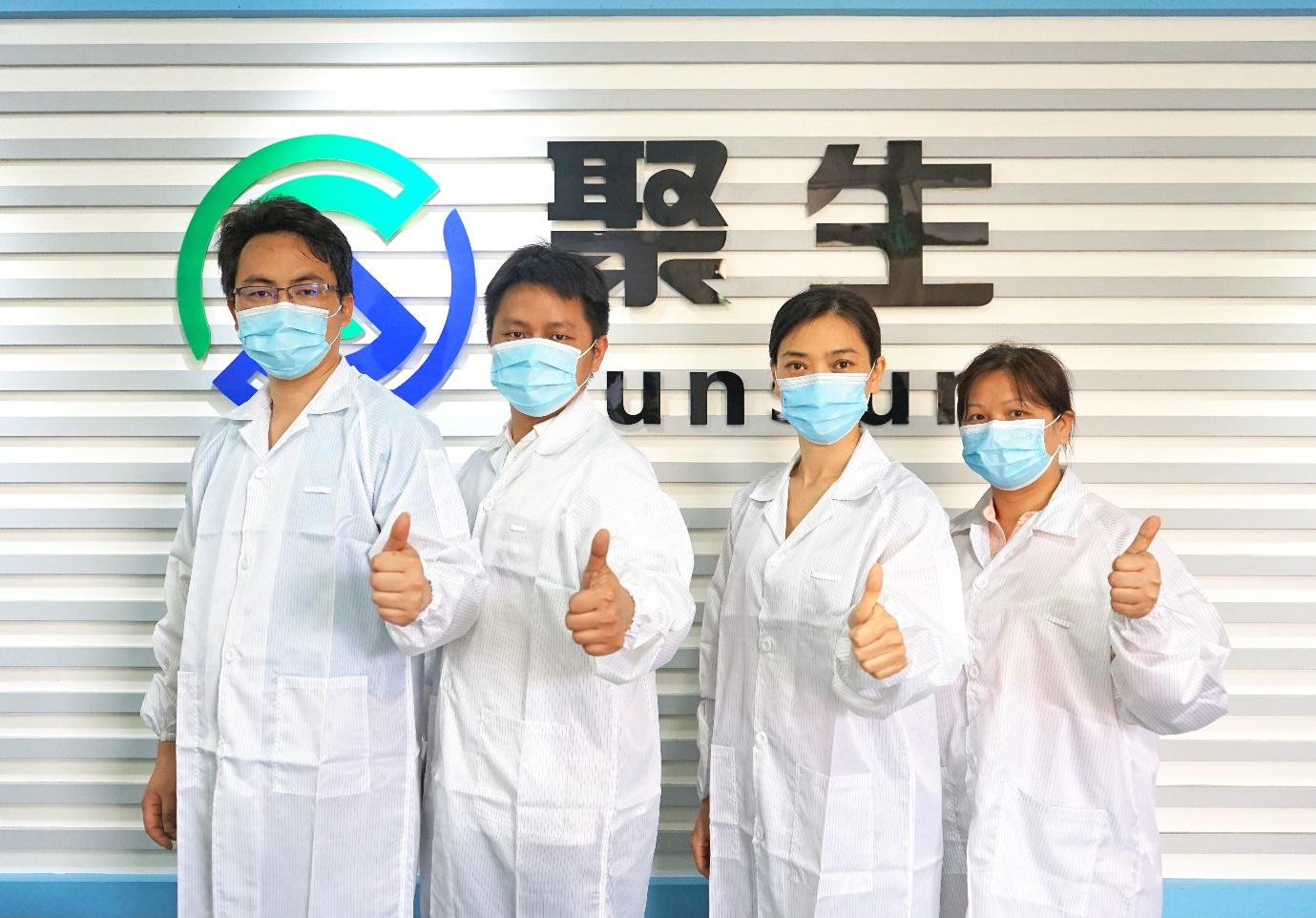 As a well-known and reliable name engaged in PEEK manufacturing for a decade, JUNSUN has been serving medical sciences as a developer, manufacturer, and researcher of medical-grade implantable PEEK materials. JUNSUN's PEEK material with the brand name NATUREGEN is tested biologically compatible according to the requirement of ASTM F2026 and ISO 10993. 
Committed to the research and development of PEEK material, JUNSUN possesses all qualities of the best PEEK manufacturer discussed above, such as equipment and expertise, and supports customization services as well. 
Contact JUNSUN to learn more.