A social function event is a gathering of people who share something in common and come together to exchange ideas and views. This may be a recreational event such as an annual summer party, a business-related meeting, or even a wedding! Knowing what the event is, plays a big part in the outfit you should choose. You want to make sure that you look fabulous, so there are things to keep in mind in order to pull off a look effortlessly.
1. Black Tie Event
This is the most formal type of social function event. The invitation may state black tie or white tie, which means you will need to dress accordingly. This type of affair usually takes place during the evening and it's essential not to look too casual if you want to feel comfortable.
These events can be anything from a wedding to a gala, but no matter what, you should always dress elegantly. While a lot of people won't have an outfit for this occasion at the ready, the good news is you can find a wide range of black tie wedding dresses that can impress even the most formal of guests. A good dress and heels are all you need, and jewelry should be subtle –  nothing too flashy!
While the name may give it away, there really is something for everyone when it comes to this style of event. Whether you're into elegant floor-length gowns or shorter pieces, there's something that will fit the formality as well as your personal style perfectly.
2. Theme Event
This type of gathering is usually themed for a specific occasion or holiday, such as St. Patrick's Day or Mardi Gras. This can be anything from an annual company party to a local fundraising event. This type of social function lends itself to dressing up with the theme of the event in mind.
One way to be sure you're getting something that goes along with the theme would be to ask your host or hostess, as they will most likely know this information already. While there are some rules depending on the theme, fashion is always changing, so feel free to incorporate a personal touch to your getup. A general rule of thumb with theme parties is to go all out with your outfit and makeup, as the event usually includes a fun costume or accessory.
Often, these events serve as opportunities to have a good time with friends. Make sure you're prepared for all the festivities and surprise your friends with a truly unique look.
3. Cocktail Party
A cocktail party is usually hosted during the evening hours and is more of an informal social function event. Cocktail attire is a good choice for these types of events, which means you can dress to impress but don't have to go overboard.
Topics that affect style decisions include the time of day and what kind of atmosphere will be present at the event. For example, if you throw a cocktail party during the afternoon hours, it's usually going to be a more casual affair. This means you can dress 'business casual' with the opportunity to be more comfortable than you would at an event that takes place during the evening.
You should also consider what type of environment it will be when choosing your outfit, as this plays a huge role in dressing for these kinds of social function events. If it's a cocktail party with a lot of people in attendance, you can bet there will be an opportunity to mingle and network. Since this is the case, dress in something that makes you feel confident and comfortable when mingling in a crowd.
4. Semi Casual Event
This type of social function usually doesn't have a theme but still allows for a little creativity. Here, you can wear something casual but still dressier than your average outfit. This type of event is ideal for a dinner party or an outdoor picnic at night.
Everyone has their own opinion when it comes to what constitutes 'semi casual' and there really isn't a wrong choice when getting dressed for this type of event. You want to impress your host or guests, but you also want to be comfortable in whatever you wear.  Generally, black is the safest bet as it can work with any color and print without clashing. Since most semi-formal events are dinner parties, a good way to go is wearing a nice dress or shirt paired with nice jeans.
An example of an outfit that's too formal would be a dress with sandals. You want to look confident and comfortable, and dressing up for this type of event means you should aim for the middle ground: casual-dressy.
5. Casual Event
If you're usually skeptical about dressing up for an event, this is the type of social function that may be ideal for you. Whether it's a backyard barbeque or a trip to the local fair, this type of event allows you to look cute without too much fuss.
The best advice when trying to impress at these types of events is to look like yourself, but do it with a little more pizzazz. For example, if you're the type of person that often wears jeans and t-shirts, one way to dress up for an event like this would be to wear shorts and a blouse. While comfort is important, there are ways to look a bit more put together.
Doing this can go a long way and make you feel more confident when attending your next social function event. Looking fabulous is all in the details. Everyone is different, so feel free to express yourself in whatever way makes you feel comfortable when attending these types of social function events. For instance, if you love wearing hats or sunglasses, don't be afraid to pull them out when trying to stand out from the crowd.
6. Costume Party
Attending a costume party means you should really get into character and have fun with your outfit. You want to dress as if you were attending a Halloween event, so think about what you would wear on this particular holiday. This is similar to a theme party, except there's no specific requirement for what you need to wear.
Generally, there is no wrong answer when it comes to what you wear for a costume party. As long as it's appropriate for the event, you are free to have fun with whatever outfit you choose. If you're stuck, think about what your favorite character would wear on Halloween night. Channeling your inner diva is a great way to have fun while looking stunning.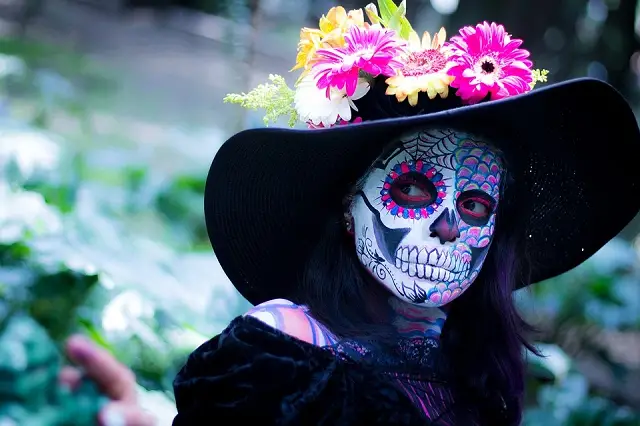 Knowing the rules of dress for these types of social function events will help you know what to wear every time. Having the right outfit will allow you to feel confident and comfortable and there's hardly anything more fabulous than that. Don't let what you wear keep you from socializing or networking during these events. Be confident in whatever outfit you choose and the rest will come naturally.