Home appliances are among the most essential pieces of machinery you can buy. They're deeply ingrained in the current global culture of ease and efficiency, especially here in Australia. The whole point is to free up time and provide convenience while you focus on other things. There's only one problem with modern home appliances: they can get pretty expensive. When we talk about appliances, we are not just talking about blenders and electric can openers. We're talking about stoves, ovens, dishwashers, etc. Those have never been, nor will they ever be, "cheap". But that doesn't mean you have to pay full price. There are ways around having to shell large wads of cash for something that washes dishes. Here's how.
Coupons 
Somewhere along the last five years, coupons fell out of fashion. A lot of us choose to go directly to online retailers, rallying the convenience of the Internet over the practicality of a promotional deal. Because of this, you can definitely use coupons to your vantage. If you go online, chances are you can find a coupon for anything. There are websites totally dedicated to it. SaveYou.com is a great new coupon site, but there are many others out there to choose from. For instance, if you're trying to get something off of the Harvey Norman Catalogue you can check out region-specific coupon websites that'll get you the prices that you're looking for. It really is that simple as clipping a coupon.
Scratch and Dent 
Another technique that people use in order to get a good deal on appliances is the "scratch and dent" buy. Scratch and dent items are usually good quality, unused goods that, while being transported and handled, may have gotten a few dings along the way. If functionality is your primary concern, this is a perfect strategy. Also, there usually are spare aesthetic panels sold by manufacturers to uphold the look of your appliance. There is a downside to the scratch and dent market though. You don't really get a chance to test out the product. People selling these aren't going to go out of their way to prove their quality. You have to do your homework beforehand. If you have a means to somehow field test the appliances, by all means, do so. If not, there is a chance you get a lemon.
Negotiate Price Match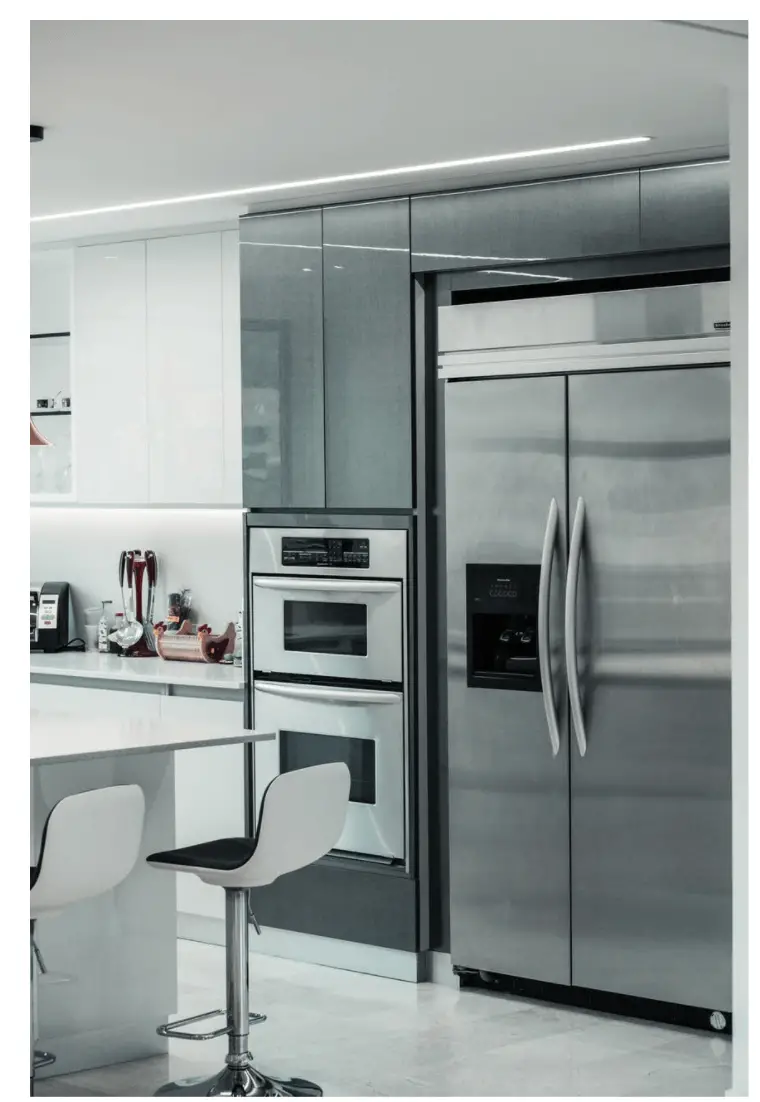 If you order from a major appliance store, chances are you're going to be set on a fixed price. If you physically go to a good ol' mom and pop shop, you can probably get a little wiggle room for negotiation. When it comes to items as expensive as an appliance, there is no shame in trying to negotiate a bit. Don't try to preposterously lowball them. Be reasonable. But if you establish a level of rapport and let them know you really want to buy from them, they might be willing to cut you a deal. Bring cash. Show them a competitor's price and see if they can match it. If not, you can shake hands and be done. If you can, well, you just saved a bunch of money on shipping.
Appliances don't have to be that expensive. There are some crafty ways to save a few bucks. It does take a bit of homework and searching, but with enough due diligence, you'll be able to land yourself a pretty sweet deal. Stay on it, and good luck.