During the pandemic, many businesses have faced losses, but some areas have taken a boom. The delivery service is something that has been increased during the pandemic. Many businesses have not got an exact place in the market. They seem to be illegal, unhealthy, and still get sold. 
The cannabis business has also developed a lot, that may be Legal or illegal cannabis. In a pandemic, both legal and illegal sales tend to go through the problem. Social distancing is the cure to stay away from Covid. Even in the pandemic, Marijuana dispensaries have remained open. Even illegal deliveries are still on. Weed delivery is that the purchaser has not to go and visit the shop. 
What is Weed delivery?
The most common method is to go and visit shops physically and buy in the sales of legal markets. In the case of weed delivery, the customer has to make a purchase online. The product will get delivered to the address that you have mentioned. 
Online delivery is a great alternative for patients or people that can't go to stores. Sometimes in delivery, customers also get significant offers on the products. For whoever is selling the legal product, delivering weed might be something new for them. For the ones who are in the illicit market, cannabis has been in delivery. 
Nowadays, customers want to place orders and receive cannabis like other online products.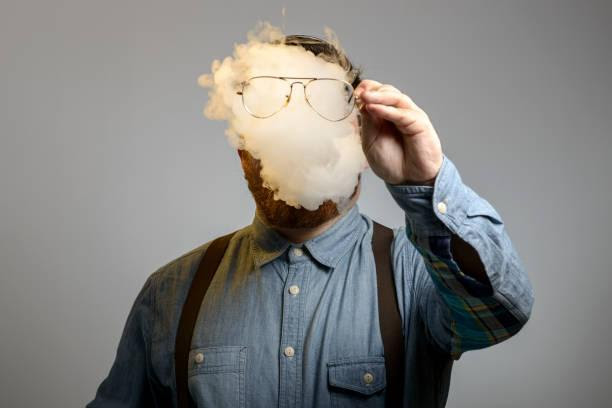 Delivery and Pandemic
Many issues arrived due to pandemic situations in both personal lives and professionals. Pandemic has caused changes in availability, transportation, time at delivery services. The business has faced losses, and also some have even got shut down. 
Now, while delivering weed, employees conduct business as normal. Customers also pay through online mode instead of cash. On the other side, customers may not even want to come outside or not want to touch anything. So basically many changes have affected the delivery services. Following are things that should follow while delivering the weed:
It is something that everyone should do. You should ensure that you are wearing a proper mask. That is covering your nose and mouth. Don't just hang the mask on your face keeping your nose open; it is of no use then. Now people also tend to use the two masks to be more protected.
While delivering the package, make sure to wear the gloves. The staff touches the parcel and also many other things. 
Avoid getting in contact with many things
Try to avoid touching unnecessary things. You don't have to touch everything you see. This is important because people tend to touch public things, which can be harmful.
Before holding the package, make sure to use sanitizer. Also, try to use it whenever necessary—a variety of sanitizers are available on the market.
Even if you touch things by any chance, you should not touch your nose and mouth. Avoid touching your mouth and nose.
Make sure that whenever you visit a customer's place, give them a call. Before placing the parcel, you need to call them and tell them that you have arrived. Place the parcel at the doorstep and stay away.
Avoid contact with customers
Please stay away from the customer and wear a mask while talking with them. Suppose the delivery is cashless, well and good. If staff needs to take cash, then make sure not to touch cash directly. For this, you should wear gloves and keep a separate bag to keep the cash.
Following things to follow while taking the order
Try to make sure that Payment is cashless. Try to avoid getting in contact with staff.
Don't touch the package immediately
Let the package stay for a while, sanitize it, and then only take the package. Also, hold the package with gloves on.
Wear a mask even when you are standing at your home door. While talking to the delivery person, make sure to wear the mask.
The company should also follow some rules and regulations
The company should make the rules that the employees will follow. Being a little strict about the Pandemic rules is important.
Keeping the product clean and sanitized. 
Sanitize the Packaging.
Less touching to the product. 
Proper systematic delivering method. 
Connect with apps for cashless Payment. 
Provide free masks, gloves, and sanitizer to the employees.
Features to implement:
There is demand for cannabis during pandemics. Also, delivery services have got more preference. It is a great and convenient process to reach customers.
Following are some features that can make delivery service easier and safe at the same time:
GPS/Location Tracking: It is a good feature for increasing communications between the courier and dispatch. Many apps offer GPS tracking that can view the location of drivers within a delivery area.
Mobile Transactions: This is the most convenient way to become cashless. The digital receipt is sent via email after dispatch. With this, there will be no transfer of Covid through notes.
Route Mapping: These can serve as a guide between delivery locations. The delivery person will go to the dispatch location.
Delivery Notifications: This is to update the customers about their orders. These will be beneficial for both the customer and the delivery person. Both need not have to wait without wasting their time.
Conclusion:
For staying safe, very few things make a great impact. Many services have made the drivers do touch-free delivery. More risk and hassle occur when the customer does not respond on time, and the staff has to go towards the home. Here, it is also essential to keep a safe distance. Each person should ensure the safety of everyone that you come in contact with. With all this, Cannabis businesses must have insurance coverage. That will help to protect the cannabis business.