Are you looking for a cigar humidor? If you intend to store your cigars for many days, you will need a humidor. This is a storage container that is designed to protect the unique flavors of the cigars and maintain humidity levels inside to prevent drying. There are different types of humidors available on the market. Some humidors are simple wooden boxes, while others are complex items. Choosing the ideal humidor can be daunting since there are many things that you should consider.
Type of Humidor
There are various types of cigar humidors that you can get from the market. To choose the right type, you should understand your needs to determine the shape and size of the humidifier. Therefore, the first thing to consider is to choose a humidor that can accommodate your collection of cigars. If you are a distributor or collector, you may need a large humidor, the size of a closet in your room. A cabinet or table humidor can do if you want to store or collect fewer cigars. If you get a humidor of the wrong size, it may not maintain the desired humidity and temperature levels inside.
If your humidor is too small, you may end up cramming the cigars, which will affect their flavor. However, it is vital to buy a humidifier that is slightly bigger than what you intend to collect. You can always add more cigars. Another important aspect that you should consider when you buy a humidor is portability. You can carry a dozen cigars in a portable humidifier, and it is ideal for travelers. You should know that a portable humidor can only carry a limited number of cigars.
Design
If you want a cigar humidor with an exceptional design, you can filter them out by the brand. There are several brands of cigar storage available on the market. If you want something modern, Bey-Berk humidors have a sleek design that makes them attractive. A humidor is designed to maintain the humidity inside at the desired level. While a humidor appears like an ordinary wooden box, a humidor has crucial features inside.  A perfect humidifier consists of a humidification system that helps to add moisture inside to keep the cigars soft. Other high-end humidifiers have sensors that test the level of humidity and add some moisture if required.
Price
You should also check the price of the humidor before you purchase one. The prices of humidors vary depending on various factors like brand, design, and durability. Like any other product, you should expect to pay more if you want to get a better humidor that stands out from the rest. It is vital to shop around and compare the process of different humidors to obtain something that suits your budget. Buying an expensive humidor can save you money in the long run rather than buying cheap items that may not last long. You should also read customer reviews to get insight into what other people say about the product before you buy it.
Durability
Cigars can last up to several months or even years if they are stored in the right place. Therefore, if you want your cigar collection to last longer, you should get a durable humidor. Humidors are made from different types of materials, and some are built to last, while others are not that strong. Make sure that the quality of material on the humidor you choose is water and scratch resistance to keep it in good condition.
Buy a Cigar Humidor with a Perfect Seal
A tight seal is everything you want when you buy a cigar humidifier. If the seal is not tight, your humidor will not give you the satisfaction you want. Ask the seller of the humidifier if it has a tight seal when you are buying online. The humidifier should be airtight to preserve the flavor and moisture of your cigars. If the insulation is broken, your humidor will allow air to get inside, which leads to the dryness of the tobacco.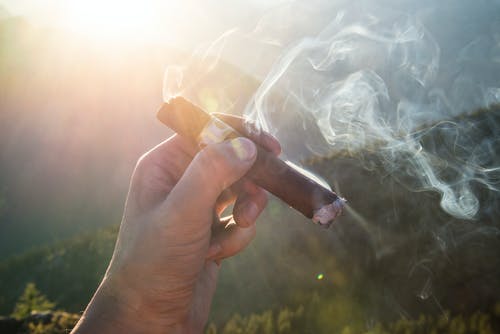 If you want to enjoy the taste of your cigars for a long time, you should store them in an appropriate humidor. A humidor is a special container that helps protect your cigars since it can maintain the humidity inside at the right levels. There are different tips that you can consider to get the ideal storage for your cigars. Look at the design, reliability, and price to get a product that suits your needs. Your ultimate choice is a matter of personal preference.