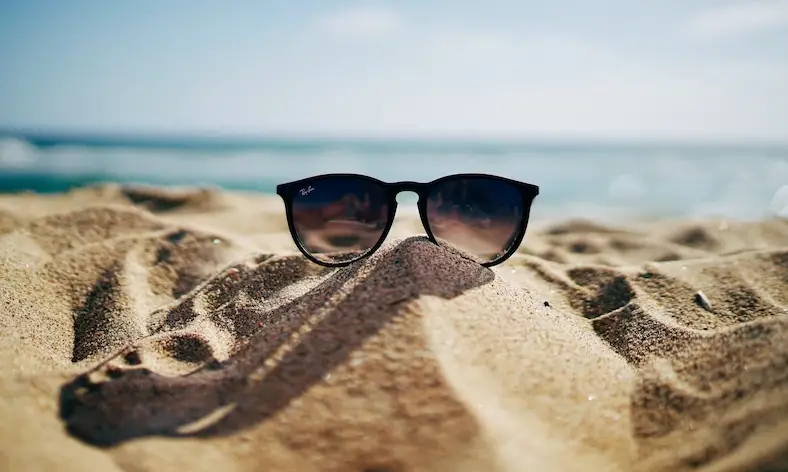 Well, summer is the season where you can finally enjoy outdoor activities and with this, there are endless possibilities for men to showcase their style. So, it's necessary to add some pieces of accessories to your wardrobe and follow the new summer fashion trends. 
Whether you're headed to the beach, attending a backyard barbecue, or simply strolling through the city streets, looking and feeling cool is essential. To help you stay on top of your fashion game, we've jotted down the top three summer fashion tips for men. So, get ready now and start to elevate your summer style. 
1) Opt for Lightweight and Breathable Fabrics
It's essential to choose fabrics that allow air to circulate and dry away moisture from the body. This helps to prevent excessive sweating and keeps you feeling fresh throughout the day. Fabrics such as cotton and linen are excellent choices as they are natural, breathable, and lightweight. 
Cotton is a classic summer fabric that is known for its breathability and softness. It allows air to flow freely, keeping your body cool and comfortable even in hot and humid conditions. Look for cotton shirts, t-shirts, and shorts to create a relaxed and casual summer look. 
Opting for light colors in cotton fabrics can further enhance the cooling effect as they reflect sunlight and heat and help keep your body cool and dry. 
2) Don't Forget About that Hat
Not only does a hat add a stylish and fashionable touch to your summer outfits, but it also serves as a practical accessory that provides protection from the sun's harmful infrared rays. Also, there are multiple options available within hats. 
These include straw hats with wide brims and Panama hats. These types of hats can instantly elevate your style and keep you cool by providing shade for your face and neck. Another option is baseball and bucket caps. These caps are good for a casual and sporty look. 
Whenever you are opting for a cap, make sure to find a cap made from lightweight and breathable materials that offers maximum UV protection. We recommend you find the perfect fit with Solabari's bucket hats for men that are available with UPF 50+ rating. 
Not only will they shield you from the sun, but will also provide better air circulation and prevent overheating. 
3) Add Sunglasses and Bandana
Sunglasses and bandana not only elevate your fashion game but also provide practical benefits to keep you cool and protected during the sunny season. Sunglasses add a touch of sophistication to your overall look and also serve as a vital tool for eye protection. You can either opt for sporty eyewear, aviators, or retro squares to elevate your summer style. 
A bandana, on the other hand, is not only fashionable but also good for keeping you cool and protecting your neck and face from the Sun. You can wear a bandana in various ways, such as tying it around your neck as a stylish alternative to a scarf or folding it into a headband or wristband for a sporty and trendy look.