For many of us, our homes are our sanctuaries, where we can relax, unwind, and enjoy our time with loved ones. However, our homes can become outdated, worn down, or not meet our needs over time. And many homeowners avoid home renovations and improvements due to costs. Little do they know that there are affordable home improvement ideas that don't break the bank.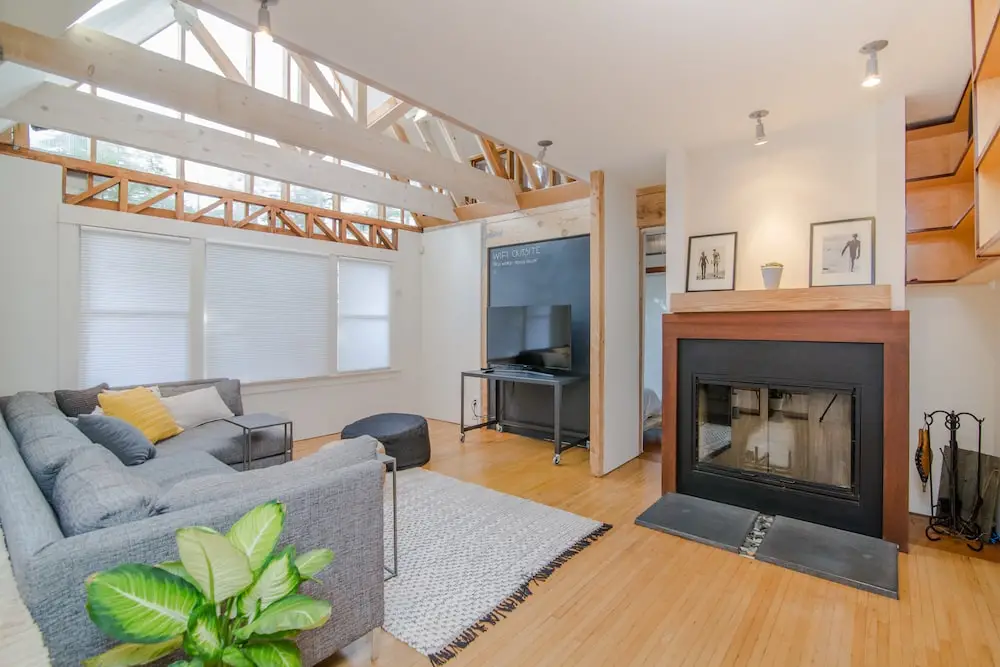 By doing simple techniques and tweakings, you'll be surprised how many of these budget-friendly home improvement tips work. Here are some tips, tricks, and inspiration to help you transform your home into a comfortable haven.
1) Paint the walls
One of the quickest and most affordable ways to update your home is to paint the walls. A fresh coat of paint can give a room its new shine.
2) Declutter
A clutter-free home can instantly transform your space into a functional and spacious one. Declutter and organize your home by installing shelves, cubbies, or a hanging rod. If you have a budget for new furniture, opt for multi-purpose pieces or choose types of dressers, beds, or tables that offer more storage space. 
3) Add a backsplash
Adding a backsplash to your kitchen or bathroom can greatly impact your home without costing too much. Plenty of affordable options are available, from peel-and-stick tiles to ceramic tiles.
4) Update cabinet hardware
Changing the knobs or handles on your cabinets and drawers can give them a fresh and updated look. You can find affordable options at home improvement stores or online.
5) Create a gallery wall
Hang a collection of artwork or photographs on one wall to create a gallery wall. You can find affordable frames at stores like IKEA or thrift stores.
6) Install shelving
Adding shelves to your walls can create additional storage space and add visual interest to your room. Adding a floating shelf is a space-saving way to provide more storage if you have a small home.
7) Replace outdated faucets
Updating your faucets can give your bathroom or kitchen a modern and updated look. You can find affordable options at home improvement stores or online.
8) Add a rug
A colorful or patterned rug can add warmth and character to any room. It can also divide areas without exerting effort and spending too much.
9) Hang curtains
Adding curtains to your windows can give your room a cozy and inviting feel. Selecting full-length curtains also gives your small space a vertical perspective, drawing the eyes upwards and making the area seem bigger.
10) Upgrade your front door
Installing a new front door can instantly improve your home's curb appeal. Selecting a contrasting color for your front door elevates your home's facade.
11) Create a statement wall
Painting one wall a bold color or using wallpaper or a mural can create a statement wall that adds personality to a room. Better yet, you can add wooden pallets for that beautiful rustic vibe.
12) DIY headboard
Create a DIY headboard for your bed using materials like wood, fabric, or even old doors. Upcycling materials is one of the cheapest home improvement ideas you can try.
13) Paint or stain your cabinets
If your kitchen cabinets look outdated, consider painting or staining them for a fresh and modern look. Equipping yourself with the most affordable home improvement ideas is easy when you let your creativity flourish.
14) Add a ceiling fan
Installing a ceiling fan can improve air circulation and save energy. You can find affordable options at home improvement stores or online.
15) Refinish your hardwood floors
If your hardwood floors look worn down, consider refinishing them for a fresh and updated look. You can either DIY or hire a professional.
16) Upgrade your bathroom mirror
Installing a new bathroom mirror can give your bathroom a modern and updated look. Moreover, an updated bathroom also increases your home's curb appeal if you want to sell it.
17) Install new light fixtures
Upgrading your light fixtures can give your home a modern and updated feel. You can find affordable sconces, dimmers, or lamps from your favorite home depot stores.
18) Update your doorknobs
Replacing outdated doorknobs with modern options can give your doors a fresh and updated look. Go for bronze, gold, or silver for that sophisticated and modern look.
Final Thoughts
Plenty of budget-friendly home improvement ideas are doable for anyone, regardless of their skill level or budget. From simple updates like painting walls or replacing cabinet hardware to more involved projects like refinishing hardwood floors or creating a statement wall, there are options to suit every taste and budget.
By focusing on affordable home improvement ideas, you can improve the look and feel of your home without breaking your budget. With creativity, you can transform your living spaces into a comfortable and inviting retreat you'll love spending time in.
Remember, the key to successful home improvement on a budget is to start with a plan and stick to it. Take the time to research options and materials, and don't be afraid to get creative with DIY projects.