For 27 years a loving couple held on to the belief that one day they would be proud parents.
Even when Mrs. Joseph passed child bearing stage, she never stopped believing that she would be holding a child of her own.
Miraculously at the tender age of 57, Mrs. Joseph delivered a set of twins. 
She gave birth to a boy and a girl.
Photographer Olupage shared their remarkable story on Instagram. 
The photographer shared a series of stunning photographs and wrote in the caption:
'At age 57, …27 years of waiting in marriage, …7 years post-menopause…Jesus wouldn't let down their faith, He wouldn't close their case.'
'He turned their mourning into dancing. He gave them the sweet song of victory. He gave them two bouncing miracle babies- a boy and a girl.'
'We join the Josephs in singing His praises to the ends of the earth, cos He's the God of awesome wonders.'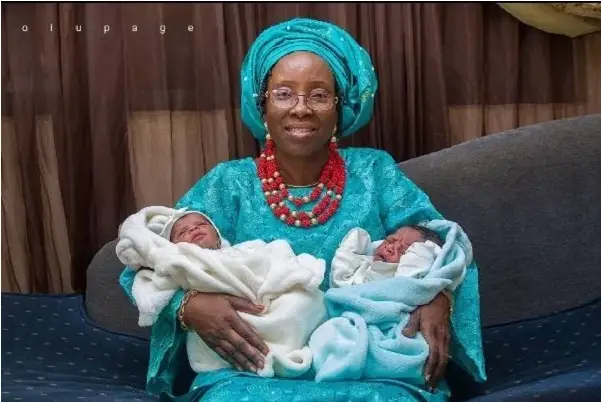 'If He could do it for Mummy and Daddy Joseph, He will do it for you too.'
'Don't give up on your most holy faith. Praise Him in advance. Give Him an upfront heartfelt worship.'
Congratulations Mr and Mrs Joseph!