Creating a home environment that is both stylish and accessible can be challenging, but it's not impossible! With the right planning, creativity, and tips from experts, anyone can create an attractive living space tailored to their own unique needs.
Whether you are someone with limited mobility or just want to make sure your house will remain safe and comfortable for years to come, this blog post covers the four most important steps you need to take in creating an accessible home environment.
Not only will you need to consider the layout of your home but also the furnishings, accessories, and other equipment used to make sure it is as comfortable and functional for you as possible.
Create a wheelchair-accessible entrance
A wheelchair-accessible entrance is an important consideration for those with limited mobility. To make sure your entrance is as accessible as possible, you should create a ramp to the front door if possible, and look for wider doors that are easier to open. Additionally, you might consider adding grab bars or railings along the walls for extra stability.
Keep in mind that a wheelchair-accessible entrance requires more space for maneuvering. Make sure to measure the space you have carefully and plan accordingly; it's best to err on the side of caution when planning out your entrance.
Also, you should consider adding safety features like motion-activated lights or a doorbell with adjustable volume to alert you when someone is at the door. Not to mention, a keyless lock system will make it easier for you to enter and exit your home without having to fumble with keys.
Consider home lifts
Home lifts are an increasingly popular and versatile solution for making a home more accessible. As the folks behind stiltzlifts.co.za note, domestic lifts are spacious, comfortable, and safe and the home lift can carry up to three people and a wheelchair if required. Installation of a home lift can be complex and expensive, but it is worth considering if you need to move between floors or access hard-to-reach places like attics or basement storage areas.
Home lifts come in many shapes and sizes, so there is sure to be a model that fits your home. When you are looking at various models, make sure to ask about the safety features and maintenance requirements, so you can rest easy knowing your lift is in good working order.
Additionally, you should consider the aesthetics of the lift and make sure it fits in with your home's existing décor. If a more discreet model is needed, there are also recessed lifts that can be built into the walls or floors of your home.
Install grab bars in key locations for ease of mobility
Navigating through your home should be easy regardless of age or mobility limitations. And installing grab bars in key locations can make all the difference. These bars, typically made of sturdy metal or plastic, can be placed anywhere from the shower to the entryway. Their purpose is to provide secure, stable support when moving around.
They can also help prevent slips and falls, which can be especially important for older adults or those with disabilities. With installation being relatively simple, grab bars are a great addition to any home that wants to prioritize mobility and safety. Plus, they come in a variety of colors and finishes to fit with any style.
Make sure all spaces are well-lit to promote safety
Ensuring that all spaces are well-lit goes beyond simply illuminating a room. It's a critical factor in promoting safety and visibility. Whether you're at home or in the office, proper lighting allows you to see clearly and navigate your environment safely. A dimly lit space not only increases the risk of accidents but can also negatively impact your mood and productivity.
Additionally, you should consider installing motion-sensitive lighting in areas that are frequently used. That way, if someone needs to pass through a dark hallway or room in the middle of the night, they won't have to fumble for a light switch.
Good lighting also includes natural light when possible. To make sure your home gets plenty of natural sunlight, add larger windows, skylights, or solar tubes to your home. Not only will this help with visibility and safety, but it can also make your home feel more inviting.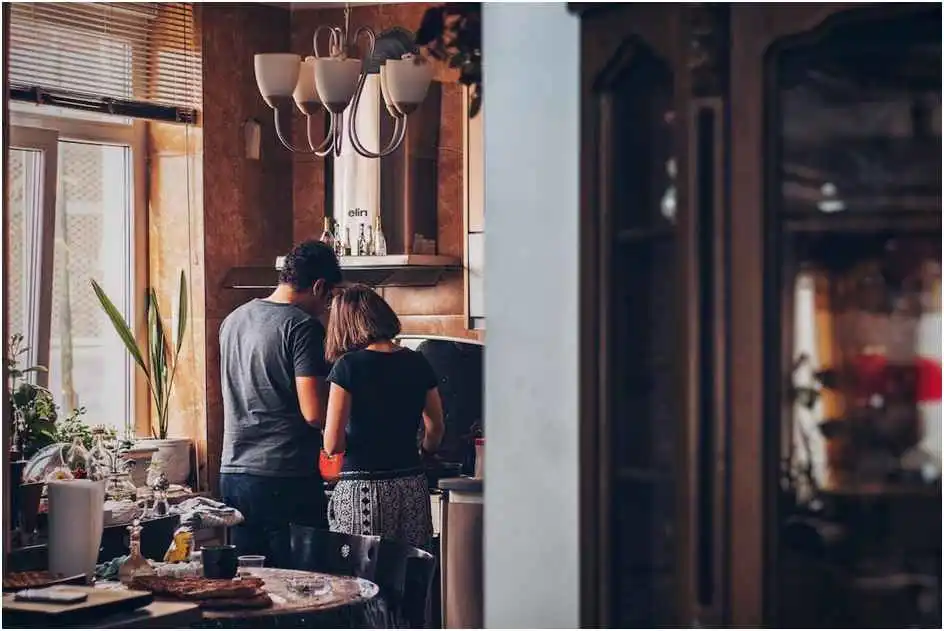 Creating an accessible home environment helps not only those with restricted mobility but all members of the family. With a little creativity and consideration, anyone can create a comfortable home that meets everyone's needs. We hope this blog post has inspired you to start planning for the future of your home!
Also, remember that you don't have to tackle all of these projects on your own. Don't be afraid to reach out for help from friends, family members, or even professional contractors who specialize in accessible home design solutions. With the right support and resources, you can create a stylish and functional home tailored to your individual needs.