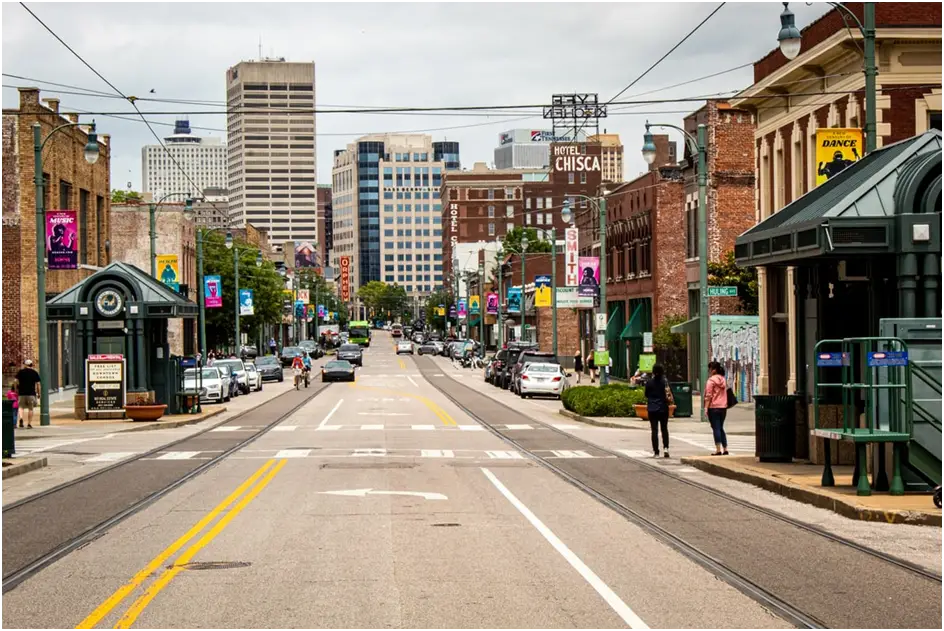 More than 600,000 people are proud to call Memphis, Tennessee home, and there are many more who would move there in a heartbeat.
You may have already vacationed in Memphis and the wonderful experience has made you think of relocating. Or you might have heard good things from any number of people who are happy living in Memphis. 
Perhaps you've even just read about Memphis on the internet. No matter how you found out about the city, we're not surprised you're intrigued by the prospect of moving there and enjoying the incredible lifestyle that is on offer.
Get ready to find out why Memphis is the place to be.
1) Low Cost of Living
One of the most appealing aspects of moving to Memphis is the low cost of living compared to the prices you'll pay in most other US states. In fact, it's likely that your current location is considerably more expensive when it comes to the price of everyday expenditures such as fuel and groceries. Therefore, moving to Memphis could increase your quality of living standards as you'll have more money in your pocket at the end of each month.
You can also enjoy living in high-quality homes in Memphis at affordable prices, and you can look here for more rentals to find great properties whether you're moving on your own or with a family.
2) Plenty to Do
You won't be short of things to do during your leisure time in Memphis. You can go to Memphis Zoo, cruise on a riverboat tour on the Mississippi, and visit Graceland, to name just a few of the many available options in the area.
As you settle in, become more familiar with your surroundings, and get tips from the locals, you'll find there are a plethora of terrific places to relax and chill out. 
3) Agreeable Climate
If you're not a fan of cold weather, a move to Memphis can be an attractive idea as the weather tends to suit those who like the heat. With short winters and hot and humid summers, you can spend most of the year outdoors in the fresh air. 
You can expect average summer temperatures of over 81°F when you live in Memphis, making this an excellent location for sun-lovers. 
4) Lively Music Scene
Memphis is renowned for its music scene and caters to a wide range of musical tastes. Whether you enjoy soul, blues, funk, or rock 'n' roll, Memphis has it all. If you like music history, the city is steeped in folklore and there are plenty of interesting stories that you can learn about. 
5) Great Food
Memphis is famous for its barbecue cuisine, and if you've never tried it, you're in for a gastronomical treat! However, there is much more to the city's food offerings, and there is something for everyone. Whether you'd like to grab a quick takeout or spend the evening in a fine-dining restaurant, Memphis has you covered.
Living in Memphis Is a Delight
When you're living in Memphis, you'll be able to enjoy an excellent standard of living at a low cost. The city is incredible if you enjoy food and music, and the climate is generally pleasant. There are also lots of places to visit when you've got time to spare.
You might soon be wishing you'd made the move before now. 
If you've enjoyed reading this post about residing in Memphis, check out more of our fantastic blog articles.