Most people encounter financial struggles at one time or another. This can be stressful, scary, and can affect you in more ways than one. Financial instability not only affects your lifestyle, but it also has a strong impact on your mental and physical health. Therefore, it's important to know the options available to help you get back on your feet. On that note, here are 6 ways to raise money when you're low on cash.
One of the first and perhaps easiest ways to make some cash while simultaneously reducing the clutter in your home is to rummage through your belongings and see what you don't need anymore. They say another man's trash is another man's treasure, so there may be some items that you no longer use that could make a difference for someone else. This could be anything from clothes and gadgets to technological devices that you have no use for. Many people even sell old DVDs, video games, and second-hand furniture. Baby prams, cribs, and nursery furniture are great items to sell if your kids are grown because many new moms don't want to splurge on brand new items. Consider hosting a garage sale and get your neighbors involved to make even more of a profit. 
Join an Online Rewards Program
Since we spend so much time online anyway, why not make some money out of it? There are fantastic credible online sites that offer rewards programs if you fill out surveys, test their products, and even play video games and watch movies and TV shows! You can choose to be paid with cash or gift cards. MyPoints is one of a few legit companies where this is possible. You can also quickly earn cash online by signing up to fill out surveys or join in activities after enrolling in loyalty programs by legitimate paid survey sites like Ipsos I-say. Amazon also offers incentives for doing a similar act. In addition to that, there are numerous ways you can make money on Amazon through selling wholesale goods, delivering goods, publishing your own books, or becoming a blogger on Amazon. Retail arbitrage and affiliate marketing are great methods to raise money; however, the latter is the most popular. 
Asking close friends or family members might be a good place to start if you need a loan quickly, especially if you're struggling to cover all your expenses. However, if that's not possible or if you fear it would only add to your debts, you can take out a bank loan. Do some research to check which personal loans you may qualify for. If bad credit is a cause for concern, the professionals from https://www.paydayme.com/ explain that there are ways around a bad credit score, meaning you can still start your loan application and get approved almost instantly. By taking the time to look at online lenders and the level of security provided, you can find ways to request a loan and get cash fast. 
If you have some time to spare, start a side hustle that doesn't interfere with your day job. This can be anything from online gigs mentioned above or even starting some evening or weekend jobs. Babysitting, dog walking, lawn mowing, and car washing are all great ideas if you want to make some decent cash but don't have much free time. 
Yes, you can actually get paid to go grocery shopping, which is especially helpful if money is tight. After all, you need your groceries and you're on a strict budget. This can be the answer to getting everything you need. Apps like Ibotta allow you to scan your receipt after every grocery run and receive deals, discounts, and cashback. This works with all the best and affordable grocery stores like Costco, Aldi, and WholeFoods.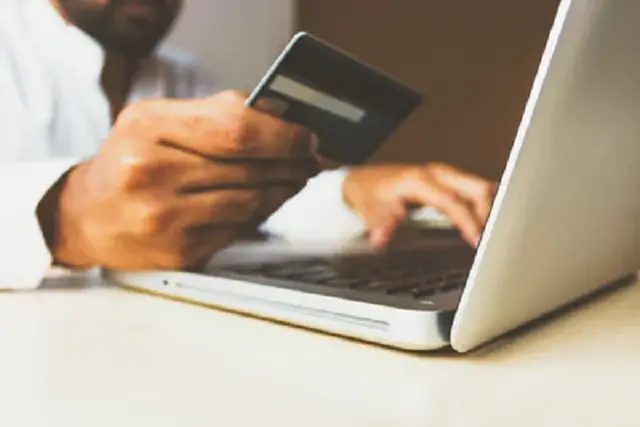 If you're up for it and willing to do some prior research and vetting, you can start renting out a room in your apartment or other property you own, or rent out your personal belongings, ranging from your sports equipment to your car. This can be a great way to make money without having to do much. Just make sure you screen your clients.
Since most people presume the only way to get out of a financial struggle is to take on more work that they aren't mentally or physically capable of or to take out a loan which may not be feasible, it's vital to know what options are out there that provide a little extra support. As you can see from this list, there are many options to make a quick buck that don't require much of your time or any advanced skills.