A great driving experience depends on a smooth and comfortable ride. To achieve that, you should have a well-maintained suspension that improves the overall performance of your vehicle.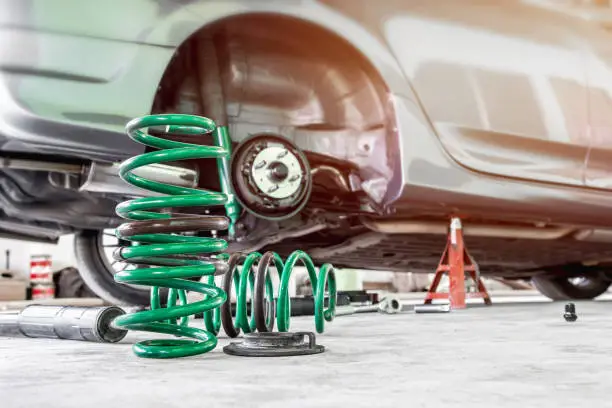 With this in mind, having the best suspension specialists come in handy. These skilled professionals possess the knowledge and experience to optimize your car's suspension system. This article will give you eight reasons why suspension specialists matter to your automobile's machine.
1. Expertise and Knowledge
Professionals with extensive training in car suspension make up the discipline of auto repair experts. These suspension specialists are versatile on various suspension parts, including shock absorbers. On top of that, these experts can pinpoint and provide the most reliable solutions to benefit you and your precious car. 
2. Proper Diagnosis
For an average automobile owner, diagnosing suspension issues might be challenging. That being the case, suspension specialists have the necessary diagnostic tools and knowledge to spot the main source of any problems harming your car's machine.
Aside from that, suspension specialists perform thorough investigations and tests to identify the components needing adjustment, repair, and replacement. 
3. Improved Safety 
A faulty vehicle system can cause an accident while driving on the road. But suspension specialists can ensure your car's components function at their best. By addressing your machine's problems, suspension specialists can minimize the risk of accidents and provide you with a stress-free driving experience!
4. Enhanced Performance
Your car performs better with a fine-tuned suspension system. An appropriate automobile service might provide outstanding quality service that will meet your driving preferences, whether you prioritize a smooth ride, sporty handling, or off-road capability. 
5. Prolonged Component Lifespan
Daily maintenance conducted by suspension specialists can considerably increase the lifespan of your car's parts, which is advantageous for you and your vehicle. Your machine issues might cause damage that could be brought on by neglect or improper handling. 
With this in mind, taking precautions will spare you from spending money on future repairs or unexpected replacements. 
6. Customization Options
If you're a car enthusiast looking to customize your beloved car, suspension specialists can help. These professionals have in-depth knowledge of aftermarket options. For instance, your suspension specialist can help you modify your car parts to improve stability and support if you regularly carry heavy weights. 
With this, your suspension specialist can change the car's suspension to increase the ground clearance and off-road capacity. Through their help, you can achieve aesthetics and performance enhancements that will match your specific needs and preferences. 
7. Expense Savings
While some may be inclined to handle suspension issues independently, proceeding to a car repair without guidance might lead to expensive blunders and drastic disasters. It would be best to ask for advice if you desire to repair your car parts yourself. But in order to achieve that, you should always consider contacting a reliable suspension specialist that can help you. 
With that in mind, you can avoid overpaying for part replacements through car experts, and it might even help you build your trust in their service! 
8. Warranty Preservation
Manufacturer warranties cover many vehicles. Warranties can benefit you without invalidating the protection with unauthorized repairs. Suspension experts are familiar with the requirements of warranties and can perform repairs or replacements that comply with the warranty guidelines.
Ride Safe with Your Trusted Suspension Specialist Service
Opting for the services of suspension specialists may seem expensive to some, but in reality, it proves to be a cost-effective choice when all factors are taken into account. It would be best to ensure you have trusted specialists to help your vehicle move without issues.