When planning a vacation, choosing the perfect accommodation can be one of your most important decisions. After all, your hotel or holiday rental will be your home away from home for the duration of your trip. With so many options, how do you find one that offers great amenities and is within budget? To help with this tricky process, here are our top 8 tips for choosing the best accommodation – no matter what kind of holiday you take.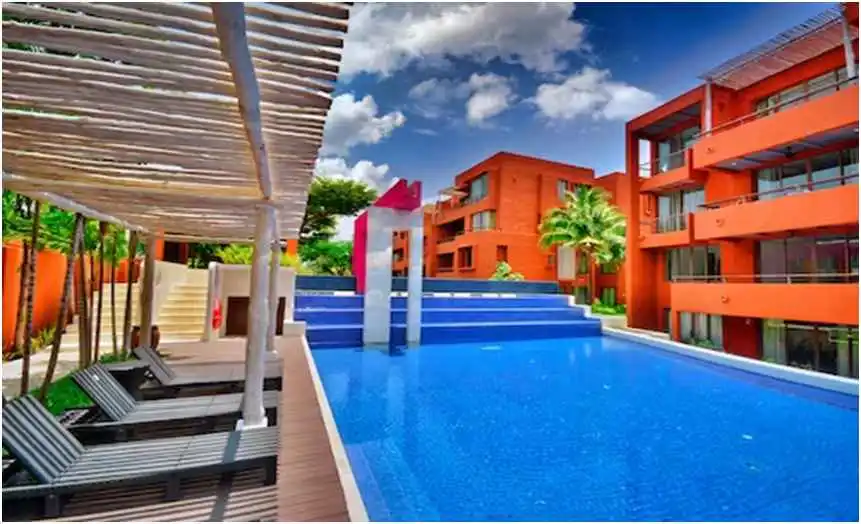 1. Choose an Adult Only Property
If you want peace and tranquility, an adult-only property may be the perfect choice. Most of these adult Only Hotels are geared toward adult travelers who prefer to avoid the hustle and bustle of family-friendly resorts. They usually offer additional amenities like spa services, gourmet restaurants, or luxury pools – perfect for unwinding after a long day of sightseeing.
Adult-only hotels also provide excellent privacy, with fewer people and more quiet surroundings that allow for a truly relaxing stay. Whether traveling with family or friends, adult-only accommodations can be the perfect place to kick back and enjoy your holiday peacefully.
2. Consider the Location and Accessibility
When considering location and accessibility for your accommodation, it's crucial to consider your itinerary and what you plan to do during your stay. Your accommodation should ideally be centrally located or within a reasonable distance from the main attractions, restaurants, and shopping centers you intend to visit. You'll also need to consider access to public transportation or parking availability if you plan to rent a car.
Furthermore, consider the ease of reaching your accommodation from the airport or train station, as this can significantly impact your travel time and costs. Remember, a convenient and accessible location can enhance your holiday experience, providing both convenience and time-saving benefits.
3. Evaluate Your Budget
Evaluating your budget is a critical step in choosing your accommodation. Start by determining how much you're willing to spend per night, and remember to factor in extra costs such as resort fees, parking, and local taxes. It's also worth considering the amenities you desire, like complimentary breakfast or a fitness center, and whether you're willing to pay more.
Additionally, think about the overall value you'll get. Sometimes, paying more for a central location can save you money on transportation. Use online comparison tools to find the best deals and consider booking directly through the hotel website for possible discounts. Always remember that the cheapest option is only sometimes the best value, and the goal is to find a balance between comfort, convenience, and cost.
4. Look at Reviews
It's always a good idea to read reviews before booking your accommodation. Ratings from previous guests can provide valuable information about the quality of service, amenities, and overall experience at the hotel. Pay attention to positive and negative comments, giving an accurate picture of what to expect during your stay.
You can also look up the hotel or holiday rental on third-party websites like TripAdvisor to better understand what it has to offer. Some hotels may even have videos online that give you a tour of the premises, allowing you to get an immersive experience before deciding.
5. Choose Your Room Wisely
When selecting your room, consider factors such as your budget, your group size, and any special requirements. If traveling with a large group, look for family-friendly accommodations with multiple bedrooms. Some hotels also offer interconnecting rooms or suites, which can be great if you need extra space.
Book a room on the hotel's upper floors if you're on a tighter budget but still want to enjoy extra amenities. This way, you can benefit from staying on a higher level without paying extra. For additional privacy and luxury, opt for a suite or a villa – these offer more space and upgraded amenities than standard rooms.
6. Explore Alternative Accommodations
If you're open to trying something different, exploring alternative accommodations is a great way to discover new and unique experiences. Airbnb and other short-term rental options are becoming increasingly popular for leisure and business travelers. They offer many advantages, such as fully equipped kitchens, private pools, garden patios, and more – perfect for a relaxing stay away from the hustle and bustle of a hotel.
Another option is to rent a traditional vacation home or villa, which can provide an immersive local experience. Whether it's a farmhouse, a beachfront cottage, or a luxury apartment – these options allow you to enjoy your holiday in style and comfort while immersing yourself in the culture of your destination.
7. Check the Amenities
What kind of amenities are you looking for in your accommodation? Some hotels and resorts offer complimentary breakfast to swimming pools, spas, and gyms. If you're a fitness enthusiast or planning on bringing the family along, look out for accommodations with kid-friendly activities, such as playgrounds or game rooms.
Additionally, when it comes to amenities, think about what will make your stay more enjoyable and convenient. Some hotels provide free shuttles to attractions, while others may offer discounts or packages for activities in the area. Look for details like free Wi-Fi access or laundry services – these can be great additions that can help make your holiday memorable.
8. Keep an Open Mind
Finally, keeping an open mind when selecting your accommodation is essential. Don't be afraid to try something different – sometimes, the best experiences come from exploring off-the-beaten-path locations or unique properties. Consider staying in a hostel, a boutique hotel, or a home rental – these options are often more affordable and can offer a truly personalized experience.
Choosing the perfect accommodation is an essential part of planning your holiday, so take some time to research your options and explore different types of accommodations to find the best fit for you. With these tips in mind, you will surely have an unforgettable stay at your destination.
Finding the perfect accommodation for your holiday can be a daunting task. Still, with research and carefully considering your needs, you'll surely find something that suits your budget and preferences. Whether it's an adult-only resort, a traditional vacation home or villa, or something else entirely – take the time to explore all your options to ensure the best possible experience. With some effort, you're sure to find accommodation that will make your holiday unforgettable.