Moving house is a stressful endeavor, with an endless list of tasks that must be completed before starting life at your new destination. There's also the issue of finding secure storage solutions for all your belongings during the process. After all, it's not uncommon for households to have their items exposed and vulnerable to theft or damage when transitioning from one home to another. However, plenty of options are available today that offer safe and reliable storage while on the move – so you don't have to worry. This blog post covers some helpful tips and tricks (and services) that simplify storing your stuff during a move– keep reading if you want advice on how best to deal with moving-day chaos.
Consider Self-Storage Units
Finding a safe and secure solution for storing your items can add an extra level of stress. That's where self-storage units can offer peace of mind. When searching for a storage unit, looking for one that offers 24/7 security monitoring is essential to ensure your belongings are always safe. Additionally, climate control can protect delicate items from temperature and humidity fluctuations. In this case, explore the internet, where you may come across a site that provides storage solutions in your area. Find more information from this site to select the best storage unit. With these options available, you can rest easy knowing the items are in good hands and will be ready to retrieve when you're settled into your new home.
Tips for choosing a self-storage unit provider
Choosing the right self-storage unit provider can make all the difference in your experience. The first tip is to look for a provider with a solid reputation and good reviews from past and current customers. It's also important to consider the location and accessibility of the facility, as well as the security measures in place. Don't be afraid to compare prices and amenities from multiple providers to get the best value. Lastly, ask about any additional fees and policies, such as late fees or minimum rental periods, before making your final decision. By following these tips, you can feel confident in your choice of self-storage unit provider and enjoy a stress-free storage experience.
Invest in High-Quality Moving Boxes
Keeping your precious belongings safe and sound during the transition is essential. Investing in high-quality moving boxes is a wise decision to secure and protect your items from potential damage. Durable cardboard boxes with handles are an excellent option for easy lifting and carrying. You don't have to worry about mishaps during transport as they provide maximum protection and ensure your belongings remain intact. To avoid juggling multiple packages, consider stocking up on various sizes that accommodate all your valuables. Don't hesitate to take extra precautionary measures to safeguard your belongings during the moving process.
Use Plastic Containers to Store Items
An important thing to consider is securely storing your belongings. Plastic containers are a fantastic storage option that ticks all the boxes. Not only are they watertight, but they are also lightweight and affordable. This means you can easily store your items and move them around without worrying about any damage. Plus, plastic containers are available in various sizes so finding the perfect fit for all your belongings is easy. With plastic containers, you can rest assured that your items will be safe and sound during your move.
Label Your Boxes
With many different things to consider and organize, moving house can be an incredibly stressful experience. One of the most important aspects of any move is ensuring that your belongings are safely stored and transported from one place to another. Labeling your boxes is a crucial step in this process, helping to ensure that nothing is lost or damaged in transit. By taking the time to clearly label each box with its contents, destination room, and any special handling instructions, you can make a move much smoother and more efficient. Whether moving across town or the country, investing in quality storage options and labeling your boxes is a smart way to protect your belongings and ensure a successful move.
Find a Professional Moving Company
Another way to alleviate stress by moving is by finding a professional moving company. Not only can they safely transport your belongings to your new home, but they can also provide additional storage options to store your items if needed securely. This way, you can have peace of mind knowing that your possessions are being taken care of by experts in the field. With a professional moving company on your side, you can focus on settling into your new home and creating new memories rather than worrying about the safety of your belongings during the moving process.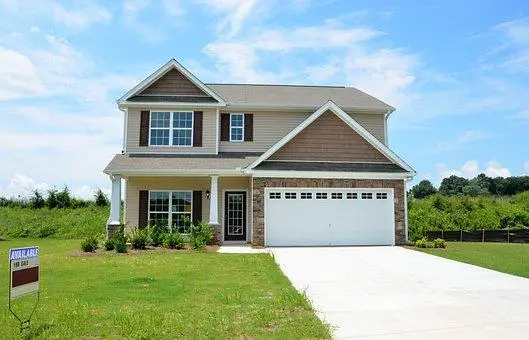 Moving house can be challenging, but you can secure your items with suitable storage options. Although there is no one-size-fits-all approach to selecting the ideal storage options for you when moving home, following these tips should help make the process smoother and less stressful.