He might be one of the biggest rap artists in the world, might have released an album that has since been certified platinum by the RIAA but rapper Offset is not having a very merry Christmas.
The holidays are a merry time for regular people and celebrities all around the world, a time to relax and have fun with your loved ones.
But we can tell you that Offset who is famous as a part of the platinum-selling rap group Migos will not be letting his hair down as he faces a fight during this festive season.
A fight to keep his relationship and engagement with fellow rap star Cardi B alive.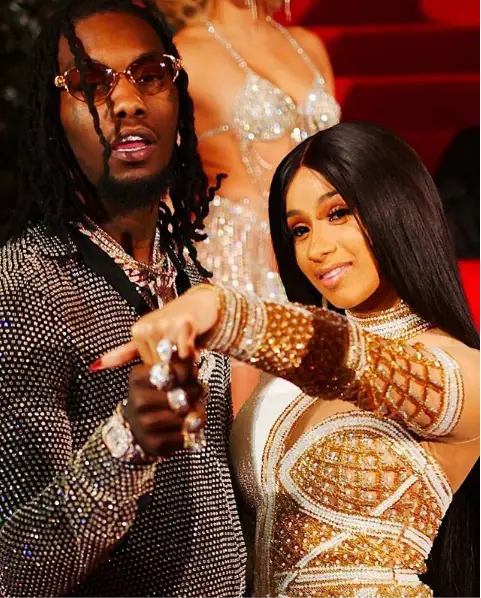 The relationship between two of hip hop's hottest artists, both of whom have undoubtedly made the year 2017 their own is reportedly on the rocks after videos leaked online showing Offset with a woman who was not Cardi B.
Offset and Cardi B were linked together late last year but the relationship between the pair was not confirmed until early this year when the two rap artists were spotted out in Los Angeles displaying their affections for each other.
Since then, the pair have gone on to a relationship and a stellar 2017 that has made them the toast of the entertainment scene.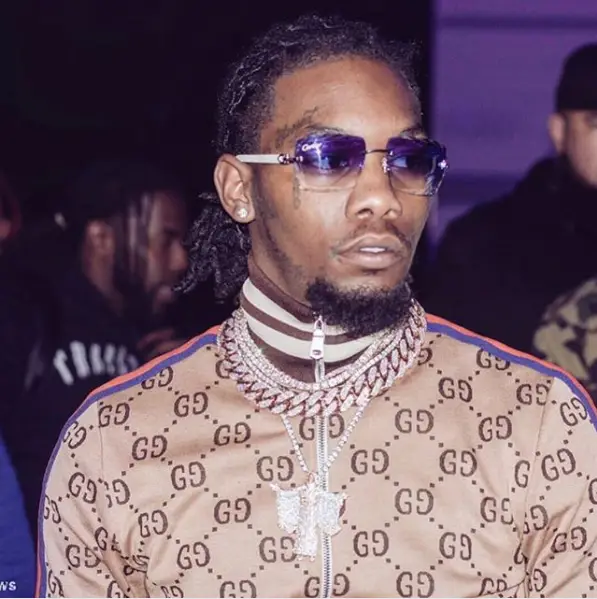 Offset released his first album as a part of the rap group 'Migos', an album that has since been certified double platinum while Cardi B became the first female rapper in over seventeen years to top the Billboard Hot 100 list.
During that period, their relationship was not without its ups and down.
About three months ago, there was speculation that the pair had broken up after Cardi B posted the word 'Single' on her Instagram story.
Although, she later dismissed it as her being petty with a follow-up post on her Instagram account.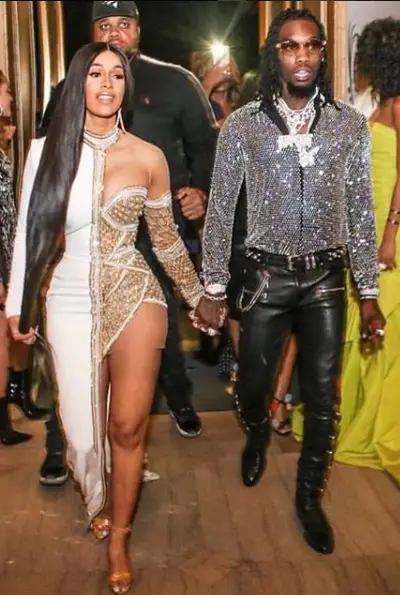 Since then, the celebrity couple have waxed stronger and stronger and that culminated with Offset getting down on one knee and proposing to Cardi B in front of a  packed crowd at Power 99's Powerhouse in Philadelphia.
'Your such an amazing man to me your family, friends, kids and you are extremely talented,' Cardi was quoted as saying 'I can't wait to spend forever with you'.
Earlier this month, at Offset's twenty-sixth birthday celebrations, Cardi B gifted her fiance a Rolls Royce Wraith and the two looked very much in love.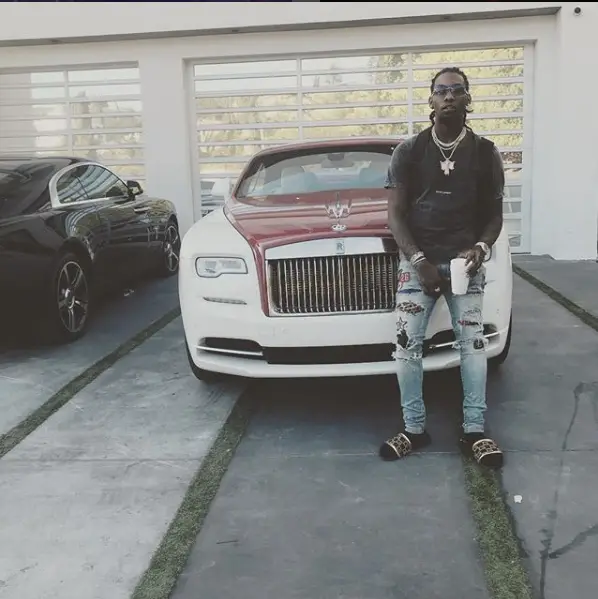 But things change very fast and the hip-hop stars might be in danger of losing all of that after videos surfaced online of Offset making out with a woman who didn't look anything like Cardi B.
According to reports, the pair were victims of hackers as their respective iCloud accounts were hacked into and its contents leaked.
Admittedly it wasn't only Offset's dirty laundry that was leaked as nude pictures of Cardi were also made available online.
Fans don't really care about that as they have since come for Offset's head with various comments on Twitter and Instagram.
You can't really blame them especially when you factor in the fact that just last week Cardi B defended Offset stoutly after she was criticized for mentioning his name in a recent song of hers.
New reports, however, have it that the video of Offset cheating was from an incident that took place in September.
According to an inside source who spoke to TheShadeRoom, the cheating incident did happen back in September, and according to the source, it's what subsequently sparked Cardi to claim that she was single in her IG story back in September.
Neither of the famous couple have spoken up about the hacking and the cheating controversy.
Although, we certainly hope those two can find it in them to stay strong amidst the controversy surrounding them.
They do look very good together.