The world just keeps getting weirder by the second.
In circumstances which can only be described as downright bizarre, the body of a three-year-old adopted Indian child who was reported missing has been found and indicates a death from homicidal violence.
Sherri Matthews, who was adopted in 2016 by Wesley Mathews and Sheni Mathews from an orphanage in India went missing around 8 am on October 7 near the home of her adoptive parents in Dallas.
The little girl's body was found in a drainage tunnel about a mile away from her parent's house where she was last seen on October 7.
An autopsy has since been conducted on the body of the little girl but the results have only being made available this past week.
Although it was not possible to determine the exact cause of the test due to the decomposition of the body, the Dallas County Medical Examiner has been able to narrow the cause of death to 'homicidal violence'.
This conclusion is in stark contrast to her adoptive father Wesley Mathew's claims as to how she lost her life.
According to Wesley Mathew, the three-year-old choked to death on milk.
In the aftermath of the girl's body being discovered, Wesley Mathews, 37,  was arrested and charged with felony injury to a child.
His wife Sini Mathews, 35, was also arrested and charged with child abandonment.
In the interim, the couple's four-year-old biological daughter has been removed from their Dallas home and is now living with a relative.
The results of the autopsy come almost three months after Sherin's body was discovered in a culvert a half-a-mile from her adoptive parents' Richardson, Texas home.
Her body was discovered on October 24 following an extensive two-week search by the police after she was reported missing.
Wesley Mathews had earlier told the police that she went missing after he made her stand outside by herself in an alley behind their home as punishment because she wouldn't finish drinking her milk.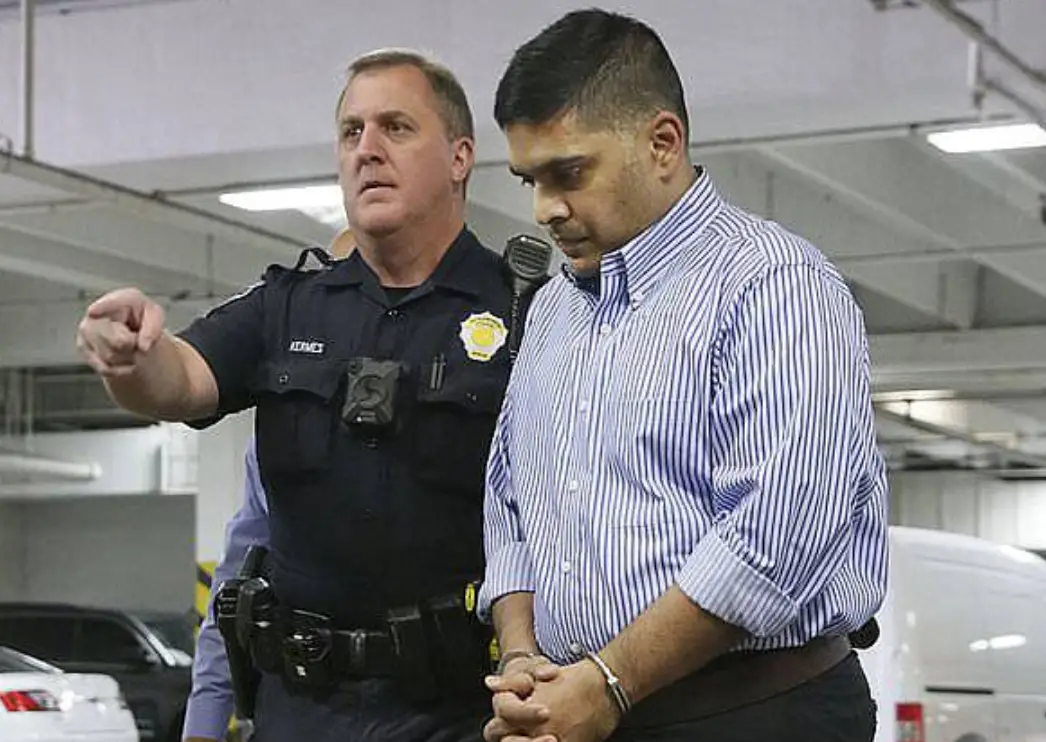 Wesley Mathews story has since changed since his initial meeting with the police.
He later claimed that she had choked on milk which he was feeding her with after her body was found by the police.
He told authorities that after her breathing 'slowed' and her pulse stopped, he took the body outside.
An arrest warrant for the thirty-seven-year-old Dallas citizen read,
'She was coughing and her breathing slowed. Eventually, Wesley Mathews no longer felt a pulse on the child and believed she had died.  Wesley Mathews then admitted to removing the child's body from the home.'
Sheri Mathew's adoptive mother meanwhile was reportedly asleep at the time that her daughter went missing.
During an initial meeting with investigators, she said that after realizing the child was gone she and her husband sat in the kitchen and cried and prayed.
Despite her acknowledgment that she was aware her daughter had disappeared, her attorney said the autopsy results do not indicate she was involved in the child's death.
Nevertheless, the couple still remain behind bars and are have a January 26 court date for a CPS custody hearing for their four-year-old biological daughter who is currently living with a relative.