New Year's Eve is just around the corner and it is time for you to host your friends and family. Are you ready to show off the bartender skills that you have learned on our website? If you are then we have just the cocktails for you to impress your friends and family this New Year's Eve. Some of them are originals and some of them are very basic ones that you might have heard before but we have a simplified version of them. Make sure you have your shaker and your measure is ready with you. Ready? Strap on.
1. Sparkling Elton 
Elton is a national treasure and this is a drink that is a homage to him, most of his music makes for a great playlist during an intimate New Year's Eve gathering. The drink also looks and feels like its favorite color is suede raspberry. 
To make it you need a sugar cube and put it in a dish, pour bitters on it till it dissolves. Then pour the drink into a champagne glass that already has champagne in it. After which you add a dash of Fiero Liqueur for the color. After which you squeeze a bit of orange peel into the glass and there you go. 
2. Rum Berry Rum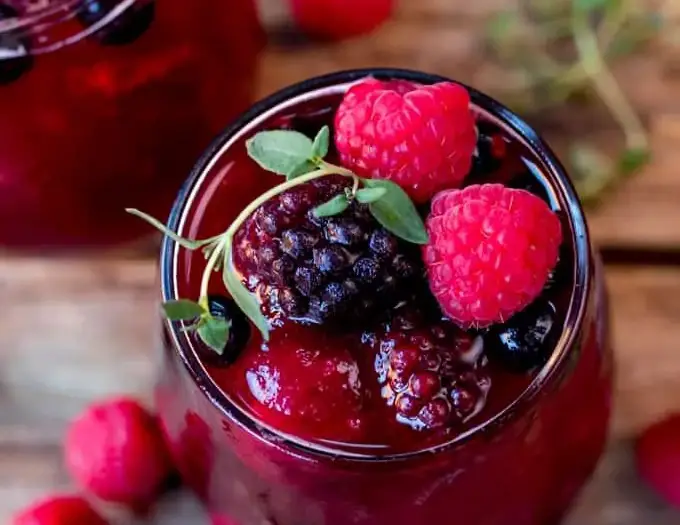 I will not be exposing the name for this drink but it is one of the most beautiful-looking drinks that will surely impress your guests. What you do is, you put 350 ml rum in a punch bowl, one-liter ginger, one-liter cranberry juice and you mix it well. You then keep this in the fridge. Let it chill for a while and once your guests arrive you can serve them this drink with some ice. You can also pour this mixture into an ice tray and serve the cube with some soda and ice.
3. Pina Spritzer 
This is a fun drink for New Year's Eve. You need 100ml vodka, 100 ml Cointreau, a lot of fresh pineapple juice, mix them, and freeze the solution for an entire day. When your guests arrive you serve it with a fizzy spritzer of your choice using a slice of apple or pineapple for garnish. This is a drink that is ideal for a sundowner as well as a good brunch. Mostly it makes for a great cocktail if your friends are into tropical drinks. This has the flavor and the sweetness of a great tropical cocktail but if you serve it in a cocktail glass it is also a great evening drink. 
4. Mumble Wine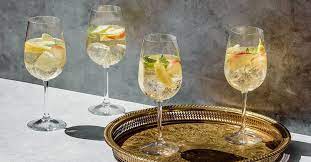 It's from the family of mulled wine, all you need to do is put 750 ml of red wine, one large cinnamon stick, four cloves, two-star Anees, lemon zest, 4 tablespoons castor sugar, put it in a pan, and bring it to boil. After which you let it cool down and leave it to get infused for thirty minutes. When you have to serve it you add a bit of sloe gin in the pan and heat it again, don't boil or burn it. Just mild heating would do. Get a Heatproof glass or a mug and serve the wine. This is a drink that people enjoy during the Christmas season and if you live in a chilly area this drink works like magic. 
5. Limoncello 
This has a slightly longer prep, but it's my favorite drink so I promise you it's worth it. You need five lemons, one-liter vodka, 750 grams castor sugar, and 700 ml boiling water. 
You take the zest in a large clean jar from the lemons and add the vodka to it. Put it in a jar and cover the lid tightly, leave it for a week and shake it every day. Put sugar in a bowl and pour over the boiling water until the sugar dissolves and then add the vodka that you've been storing for a week, lemon peels from the previous drinks and leave it for another week but don't forget to shake the jar regularly. After a week just pour it and serve. 
Conclusion 
Hope you have all the ideas for cocktails for your Year's Ears bash. If you wanna go the extra mile, you should make all of them. That's one way to guarantee a midnight kiss.