Once upon a time there was an aspiring girl band called Girl's Tyme.
The singers would perform at anywhere they could – even the lead's singer's mom's hair salon.
That group went on to become the multiple Grammy-award-winning group Destiny's Child.
Beyonce's mom Tina would proudly let the girls perform for her clients at her hairdressers.
Tina Lawson posted a sweet throwback photo on Saturday. It showed her superstar daughter Beyonce sitting at her former hair salon.
'If Beyonce don't look like Blue on this photo!!! Getting her braids done by Toni,' gushed Tina, 63, in her caption, adding a heart emoji.
Blue Ivy is Beyonce's five-year-old firstborn child by her husband Jay-Z, with whom she welcomed twins Sir and Rumi this summer.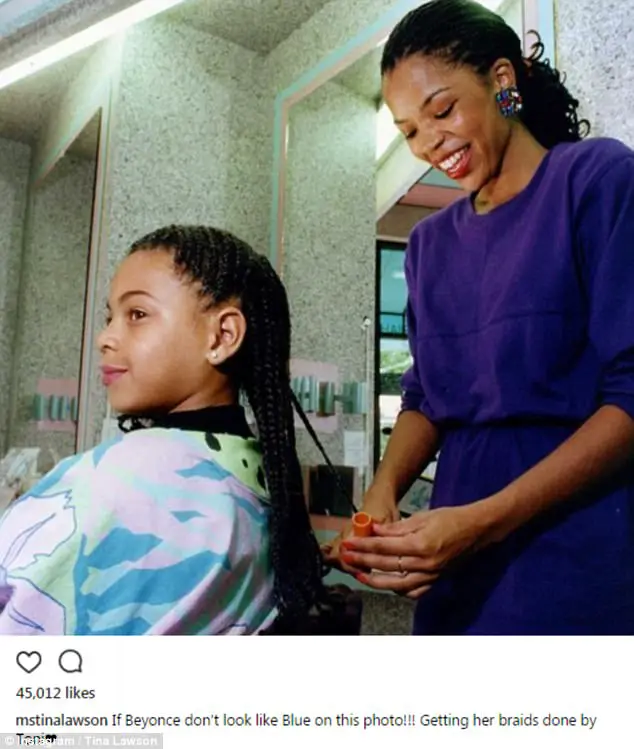 Tina and her then-husband Mathew Knowles helmed a Houston hair salon while bringing up Beyonce, now 36, and Beyonce's sister Solange, who's now 31.
In a New York Times profile of Tina this year, Beyonce said: 'My mother has always been invested in making women feel beautiful, whether it was through someone sitting in her hair chair or making a prom dress for one of the girls at church.'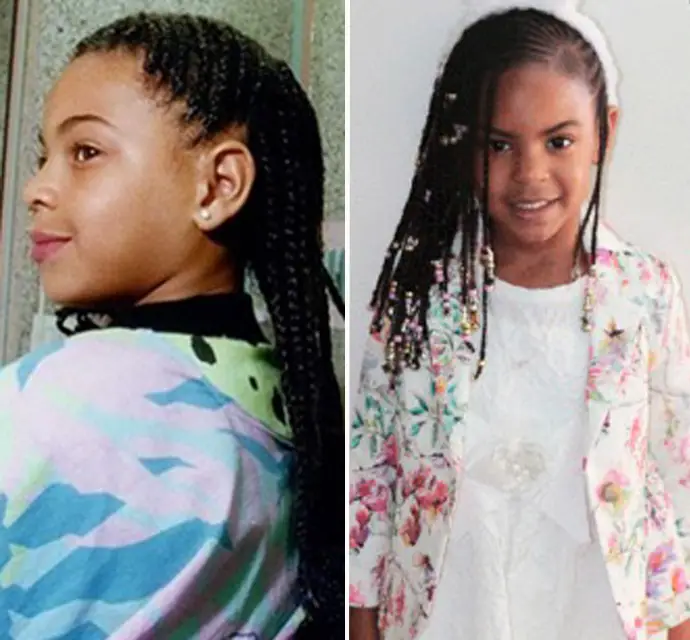 Tina's salon was named Headliners.
When Beyonce chatted Solange for Interview magazine early this year, Solange similarly showed praise on their mother's influence.
'I think all of our family – you and mom – we're all very intuitive people.'
'A lot of that comes through our mother, her always following her gut, and I think that spoke to me really loudly at a young age and encouraged me to do the same.'