Excitement is building for The Lion King, which is set to be theatrically released on July 19, 2019.
The film stars as multitude of stars include pop icon Beyoncé. The 23-time Grammy winner attended the premiere of the live-action film on Tuesday. 
Queen Bey, 37, arrived to the Dolby Theatre in Hollywood with her seven-year-old daughter Blue Ivy. Mom and daughter held hands and even wore matching black skirts.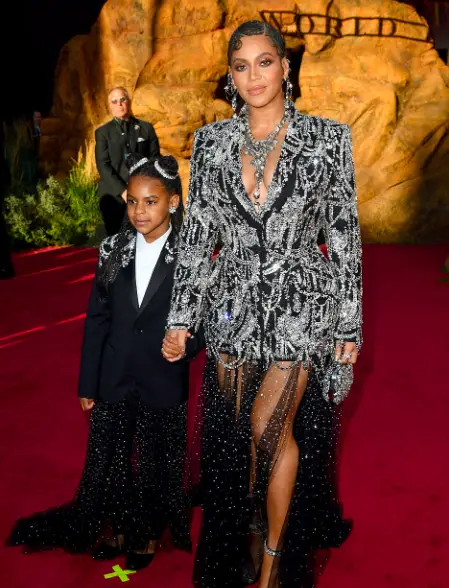 Beyonce, who plays Nala in the film, looked sensational as she worked the red carpet.
The 'Formation' singer exuded glamour and royalty in her edgy black mini dress, paired with a sheer, cascading black skirt.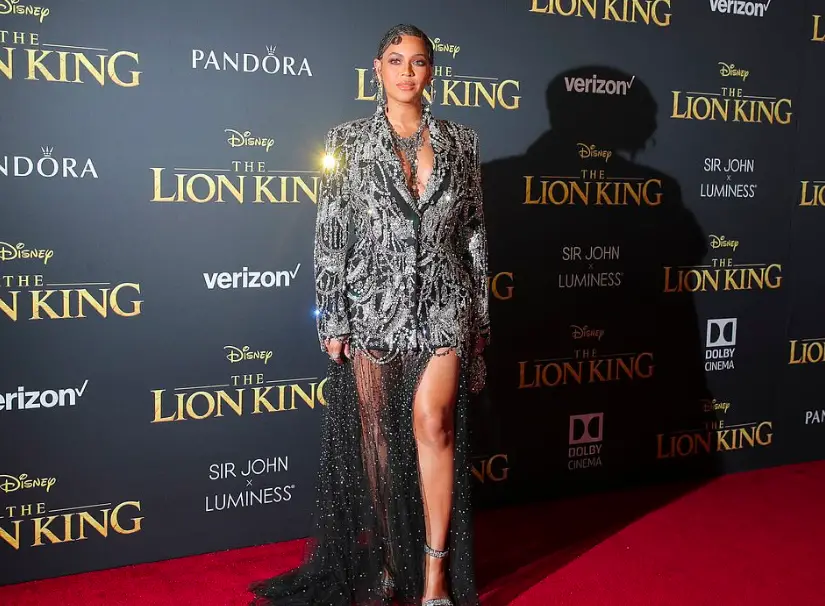 She styled her locks into braids, giving off a 1920s vibe. Beyoncé accentuated her radiant complexion with lip gloss and a smoky coat of eye shadow. 
The mom-of-three also wore a statement silver necklace and matching silvery heels.
AP
Beyonce's daughter Blue Ivy looked like a budding fashionista in the making.
The oldest child of Beyoncé and Jay Z wore a bedazzled jacket, flats, and had her hair styled into two buns.   
The little girl seemed was excited to watch the film, starring her mother as Nala and Donald Glover as Simba. 

In The Lion King, a young Simba is forced out of the Pride Lands after the death of his father. His beloved father Mufasa, is brutally killed at the hands of his own brother, Scar. 
Simba flees into the jungle and eventually, reunites with his childhood friend Nala. She urges him to return to Pride Lands in order to reclaim his rightful throne.   
The original Disney film was released in 1994, and starred Matthew Broderick as Simba, James Earl Jones as Mufasa, and Moira Kelly as Nala.  
"The Lion King was a story that people knew intimately," Director Jon Favreau said a short film promoting the new movie.
"I'm entering into Lion King inheriting everything I learned on Jungle Book. There was a tremendous opportunity to retell the story using a new set of tools and technology," he continued. 
"This has been a really incredible experience. I have never seen anything made this way before. The level of care where everybody knows how much it means and everybody's that invested." he said. 
Fans will hear Donald and Beyonce sing the classic song Can You Feel The Love Tonight, originally penned by Elton John, in the film. 
But the Destiny's Child singer has also written a new song for the film called Sprit.