Talk show host Wendy Williams has never been one to bite her tongue.
The 55-year-old recently blasted rapper/actor Bow Wow after he dissed ex-girlfriend Ciara.
Bow Wow – real name Shad Moss – decided to clap back at Williams. The "Bounce With Me" artist body shamed the mom-of-one for his 3.08 million Twitter followers.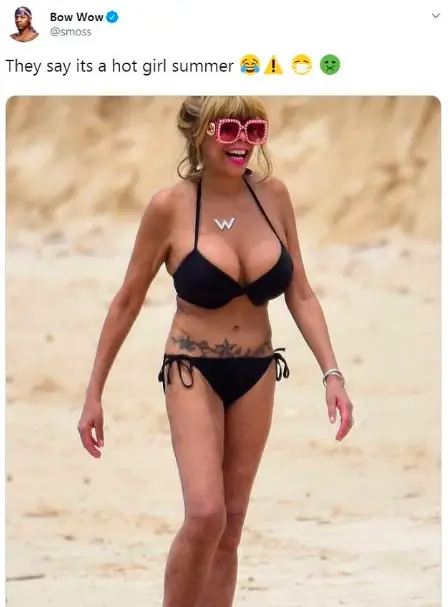 The Growing Up Hip Hop star posted a bikini photo of Williams to as she walked on a beach in a black bikini.
Bow Wow captioned the tweet: "They say its a hot girl summer" with the emojis of laughing and sick faces, as well as a hazard sign.
But hardcore stans of Williams came out in force, with one responding to Bow Wow: "you literally have a daughter…body shaming aint the move."
The feud began last week when Williams called Bow Wow out on her hit program The Wendy Williams Show.
Bow Wow recently performed his song Like U, which he originally recorded with fellow artist and ex-girlfriend Ciara.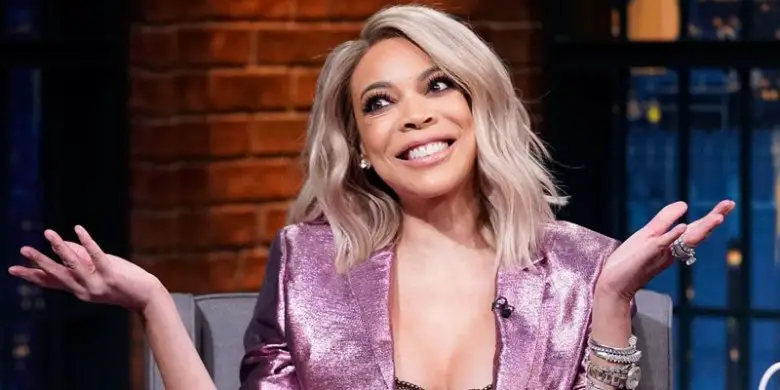 During the Atlanta performance, he said: "I had this b***h first. You know that right?"
During her Hot Topics segment, Williams called out Bow Wow, who dated Ciara from 2004 to 2006: "Anyway Shad, here's the thing. It's very distasteful, you know what I'm saying?"
"We've all had somebody before we had you, man… But to be shirtless in a club, calling her a b***h, you are so wrong for that."
Williams also made fun of a old picture of Moss and Ciara, pointing out that the artist formerly known as Lil' Bow Wow was standing on the tips of his toes.
Ciara is now married to Seattle Seahawks quarterback Russell Wilson. They were married on July 6, 2016 at Peckforton Castle in Cheshire, England. They celebrated their third wedding anniversary in Fiji.
Meanwhile TMZ reported that Williams life story is set to appear on Lifetime.
The biopic will span her life from age 10 to 55. Wendy and Will Packer will produce the project with the former radio host and Leigh Davenport penning the screenplay.