A teen accused of stabbing his two classmates, one fatally, has spoken out about the brutal attacks.
Abel Cedano says he 'snapped' after years of bullying about his sexuality. He also admits to a suicide attempt the day before.  
The 18-year-old told ABC New York that he initially tried to walk away from his alleged bullies on September 27. 
But claims his classmates would not leave him alone.  
'I was near the entrance to the classroom,' he told the outlet. 'And they continued to throw stuff. The class was very rowdy and loudness and everything.
'I just snapped. I started screaming and screaming.' 
Cedano was released on a bail of $250,000 in November.
He has been charged with manslaughter. Cedano pleaded not guilty to the charges. 
Prosecutors says Cedano stabbed Matthew McCree, 15, and Ariane Laboy, 16, in the middle of the school day at Urban Assembly School for Wildlife Conservation in the Bronx. 
McCree died from the stab wounds, but Laboy pulled through after being in a coma for more than a day.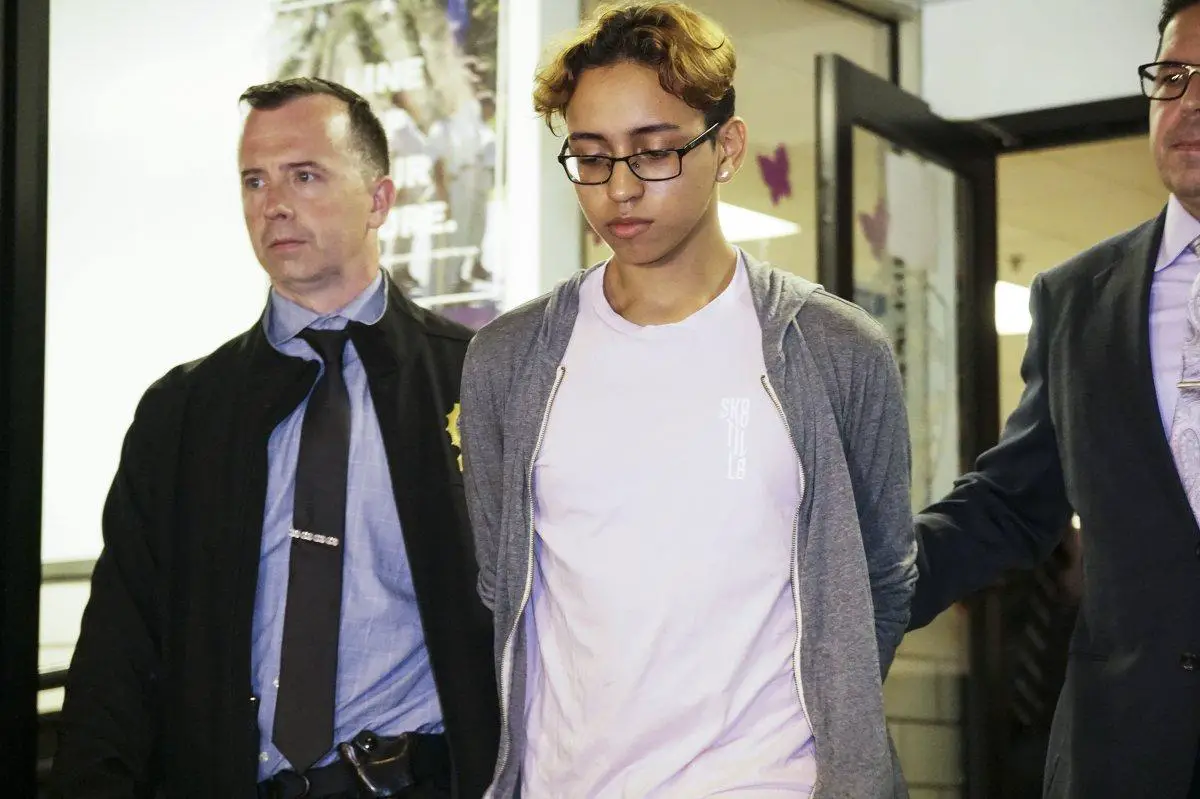 Cedano told ABC that he's been bullied since middle school when he first started began to realize  he was gay. 
He said classmates called him 'derogatory' words and mocked his flamboyant nature.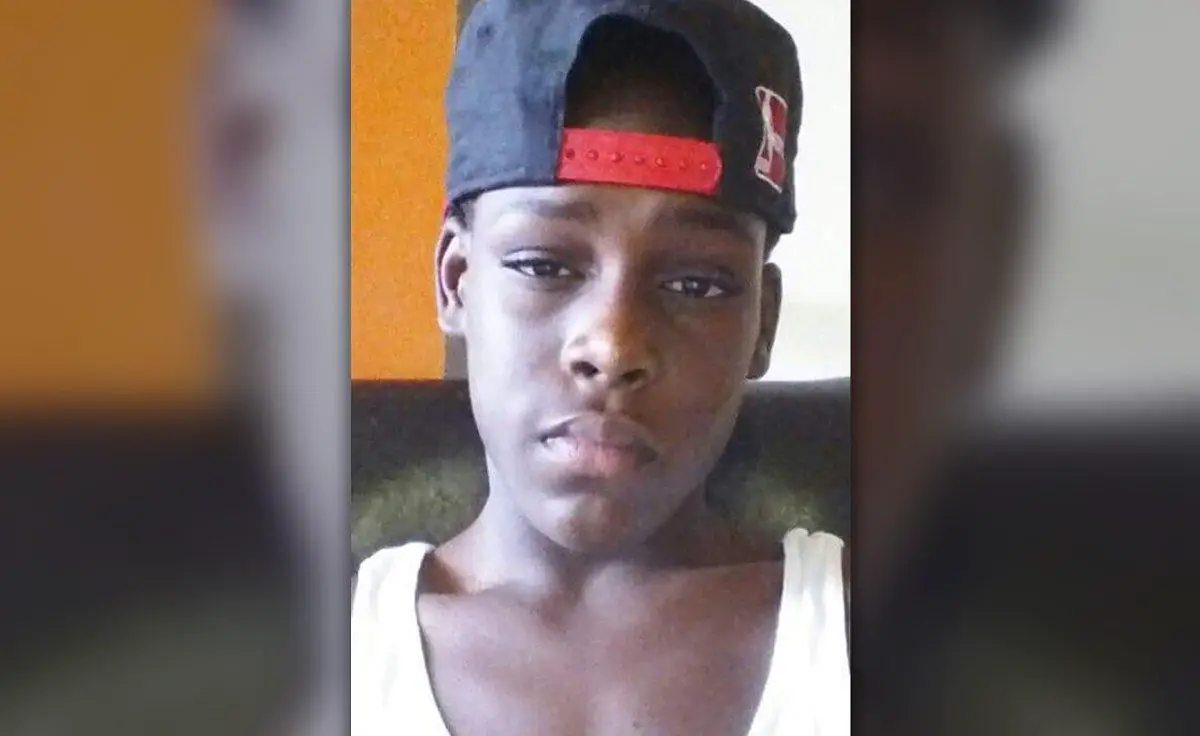 He says the abuse led to him trying to commit suicide.
'I tried to overdose on some pills, but the next day I woke up,' he explained. 
'I didn't want to be surrounded by those kids. Whenever I went to school, I felt trapped. Like i was put in a cage with a whole bunch of animals.' 
His family has said they plan to sue the New York City public school system. They believe the incident would never have happened if they had done more to stop the alleged bullying. 
Cedano explained that his mother complained to the administration earlier in the year and even attempted to have him transferred to a different school.
But he said nobody would listen to her. 
This isn't the first time that Cedano has blamed years of bullying for the fatal attack.  
Cedano gave a press conference at Rikers Island on September 29.
He was held there after being arrested for the stabbings. 
The teen explained that he had been bullied since sixth grade because he is gay, and that 'didn't mean to kill him.'
'They bully me because I'm different. I'm not like other boys,' Cedano said, according to the New York Post. 'I guess I just snapped, I didn't mean to kill him.'  
A spokesperson for the New York City Department of Education told ABC: 'Nothing is more important than the safety of students and staff, and the tragedy is being investigated.' 
After Cedano first spoke out about being bullied in September, McCree's mother Louna Dennis denied the allegations. 
'My son was not a bully. My son was loved,' she said during a press conference.  
She spoke fondly of her 15-year-old son who loved school and had planned to attend Fordham University for basketball. 
The heartbroken mother also said her son would 'beat a bully down,' before being one himself, according to Pix 11.  
McCree's stepfather also spoke to defend the 15-year-old, saying he was 'in no way bad.'