Most of the celebrities have many love relationships and affairs, so sometimes it's hard to keep track of who they have dated, because the list is long. However, one thing is for sure- they all had that one person to whom they lost their virginity.
Since losing your virginity is a big deal, and may affect your future love life, here are the celebrities who have chosen other celebrities to lose their virginity to.
1. Mandy Moore and Wilmer Valderrama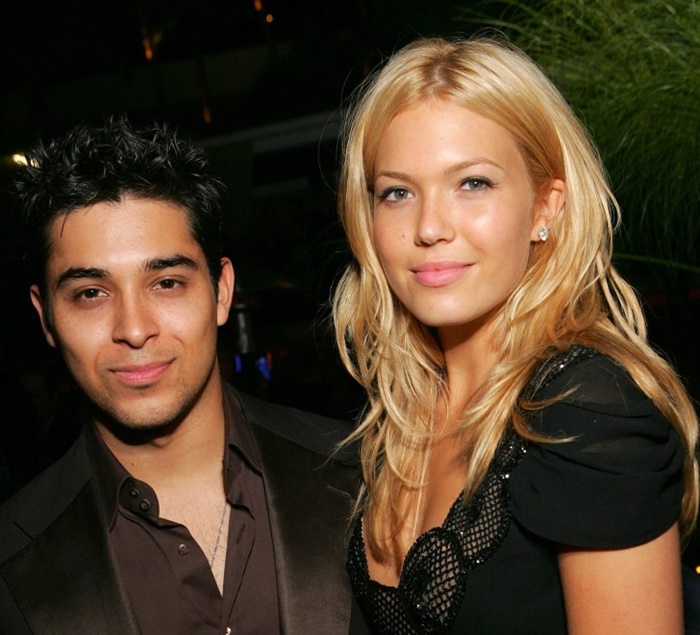 Photo: topix.com
Being in a relationship for one year starting from the final episode of Wilmer's That 70s Show, Mandy Moore lost her virginity to the Hollywood loverboy Wilmer Valderrama. After their relationship ended, Valderrama said that he only had sex with singers or actresses. He was also rough by saying that the sex with Mandy Moore was good, but not as good as a warm pie. His statement has apparently hurt her feelings because she liked him.
2.  Joe Jonas and Ashley Greene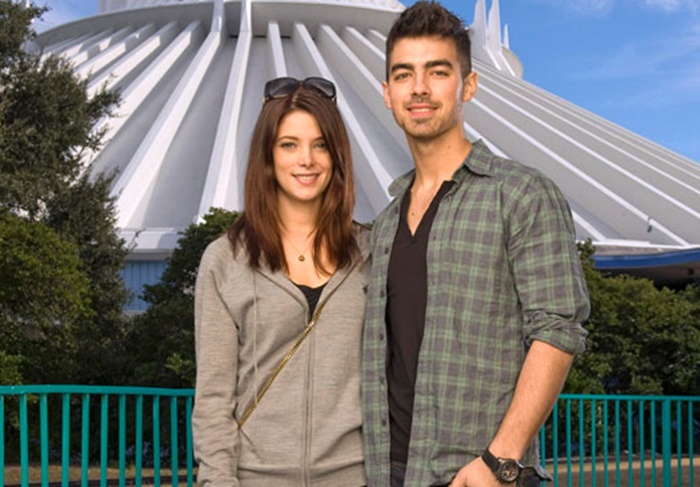 Photo: mtv.com
You would probably assume that the hot looking Joe Jonas lost his virginity very early, being surrounded by girls, but contrary to all assumptions, he lost his v-card to Ashley Greene at 20. His first serious relationship was with Ashley Greene and he says it was worth waiting for the right person. After the end of their relationship, he hooked up with girls to experience the single life.
3. Adriana Lima and Marko Jaric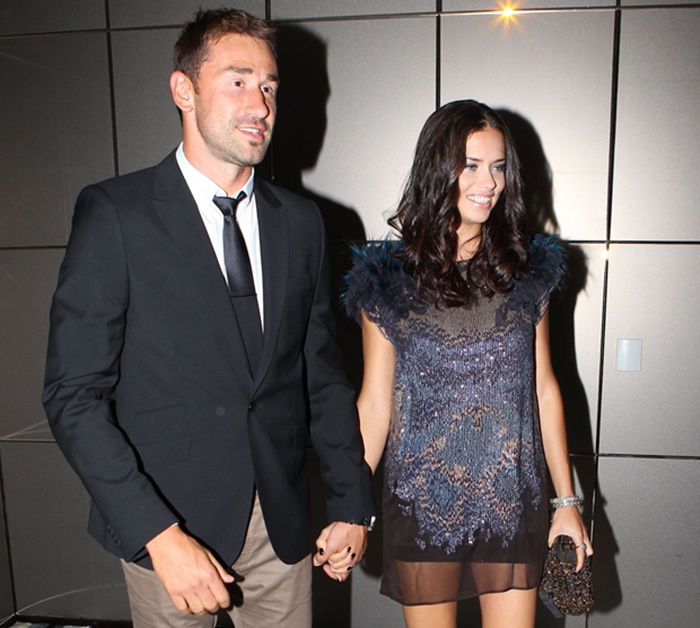 Photo: rumorfix.com
The sexy Victoria's Secret angel did things the old-fashioned way, she waited until marriage to lose her virginity. The beauty stated that she would wait after marriage to lose her virginity to her husband. Before marriage she only had three boyfriends who respected her choice, but Marko Jaric was the only one who was patient enough and waited for her until marriage.
4. Aaliyah and  R. Kelly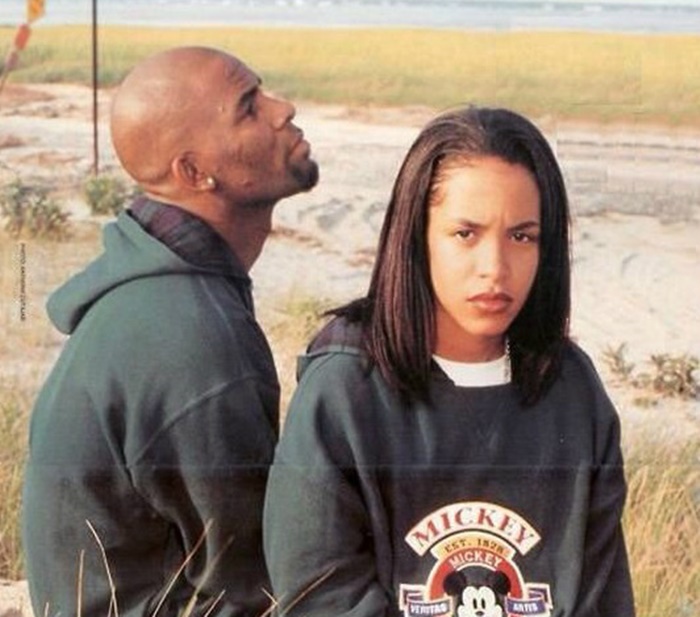 Photo: mobo.com
The controversial relationship which started as a business contract, ended up with an illegal marriage between the 15 year old Aaliyah and Kelly. She obviously was too young to have a love affair before him, and sadly he was her first and last one because of her unfortunate death in a plane crash at the age of 22.
5. Vanessa Hudgens and Zac Efron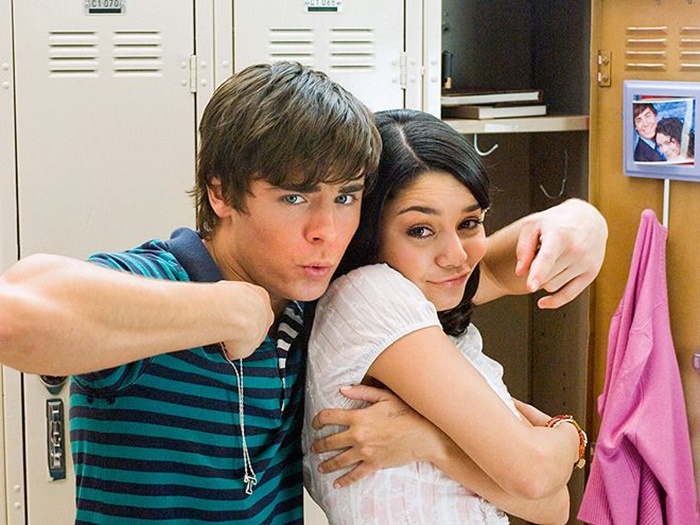 Photo: pinterest.com
The High School Musical stars had a long term relationship, losing their v-card even before turning up 15. They were so cute together both on and off screen, that we all want the rumors for their reunion to be true.
6. Beyonce and  Jay Z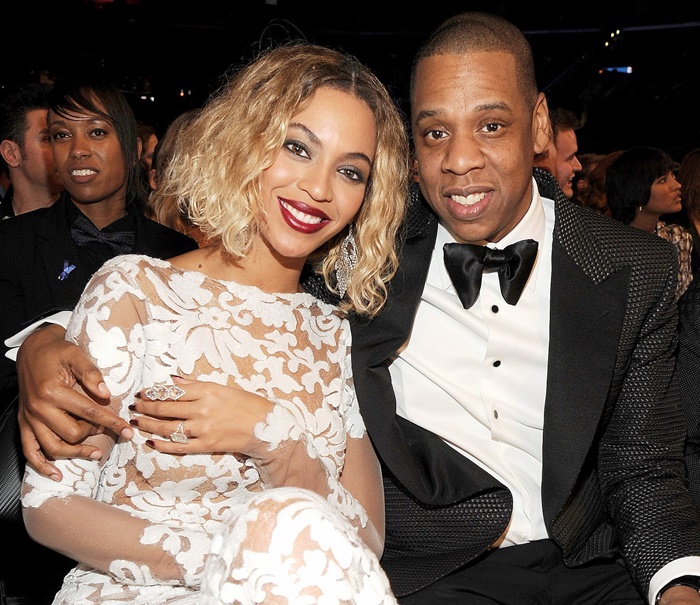 Photo: thedishh.com
They are talented, good looking, wealthy and in love! Queen Bee and Jay are the perfect couple living the time of their life. Before dating with Jay, she only had one boyfriend with whom she didn't have sex. This platonic relationship ended, and she lost her virginity to Jay Z, being her one and only ever since.
7. Justin Timberlake and Britney Spears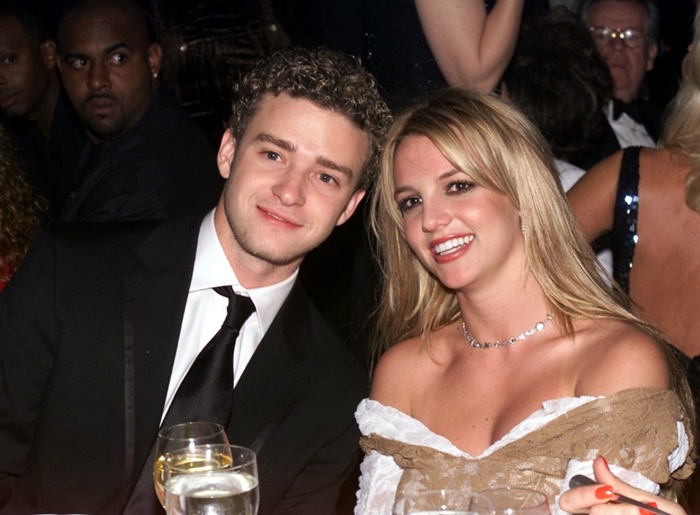 Photo: huffingtonpost.com
Their love-hate relationship has produced two major music hits! Justin wrote "Cry me a River" after breaking up with Britney, and her response was the song "Everytime". There were many rumours concerning the reasons for breaking up of this cute teen couple and even some spicy details and speculations that Britney has lost her virginity to a football player she dated before Justin. What do you think about it?
8. Melissa Gilbert and  Cyril O'Reilly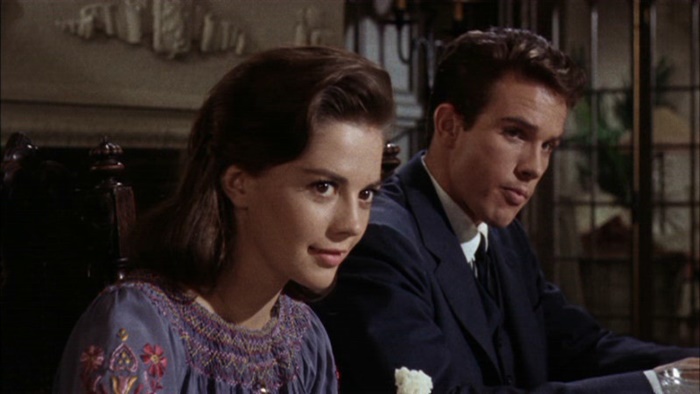 Photo: nicholas-whatthe.blogspot.com
Supposedly Melissa Gilbert lost her virginity to the co-star O'Reilly on the last day of filming Splendor in the grass.
9. Kim Kardashian  and  T.J. Jackson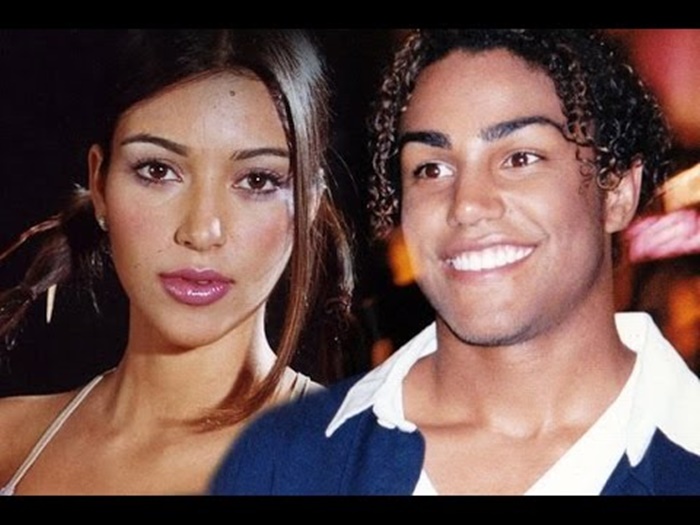 Photo: youtube.com
The sex bomb Kim Kardashian lost her virginity at the age of 14, to Michael Jackson's nephew. Before Kim has had her first sexual experience, she consulted with her mom, followed her advice,  practiced safe sex and took the pill. They have stayed very good friends even after their break up.
10. Kirsten Dunst  and Jake Gyllenhaal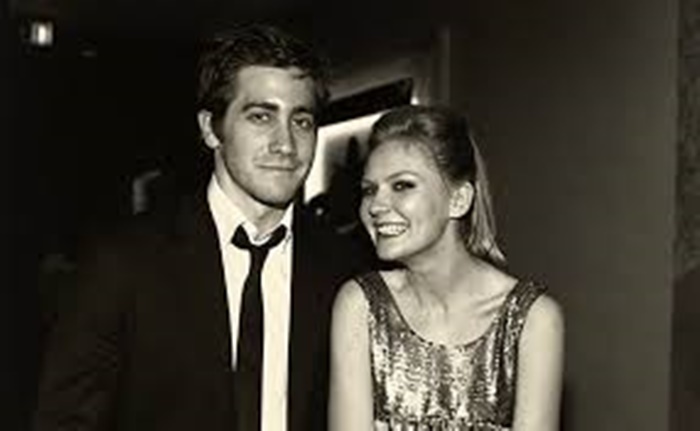 Photo: 2dayfm.com.au
Jake Gyllenhaal took Kirsten Dunst virginity and stood her up on her birthday, which wasn't actually the scenario that Kirsten's mom would approve of. Kirsten's mom called Jake a Hollywood snob and didn't like her daughter to end up with a guy like him.
11. Taylor Swift and John Mayer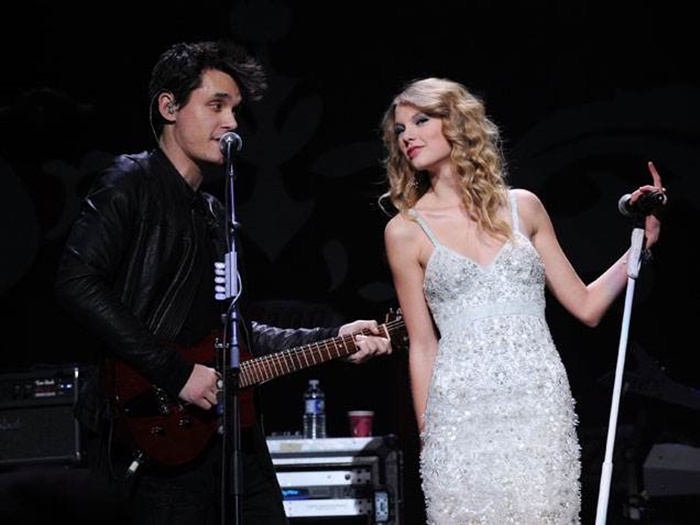 Photo:today.com
The womanizer John Mayer inspired the pop singer Taylor Swift to write the song " I knew you were trouble " after their break up, which adds to the fact that he left her broken-hearted.
12. Kristen Stewart and Michael Angarano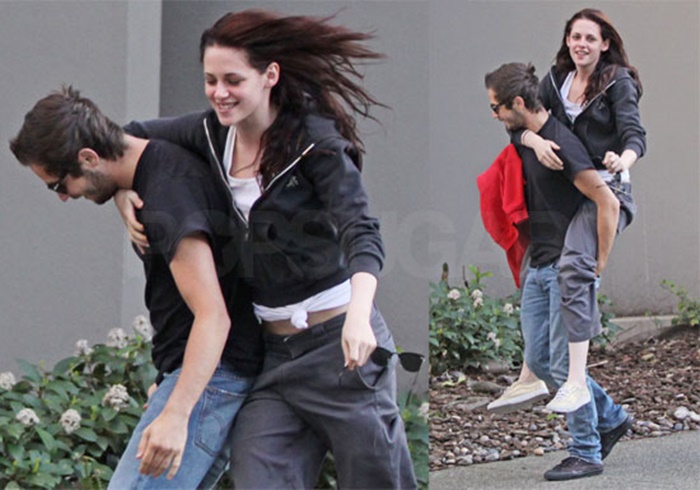 Photo: popsugar.com
Kristen Stewart lost her virginity at the age of 14 to her boyfriend Michael Angarano during their four year long relationship.
13. Mila Kunis and Macaulay Culkin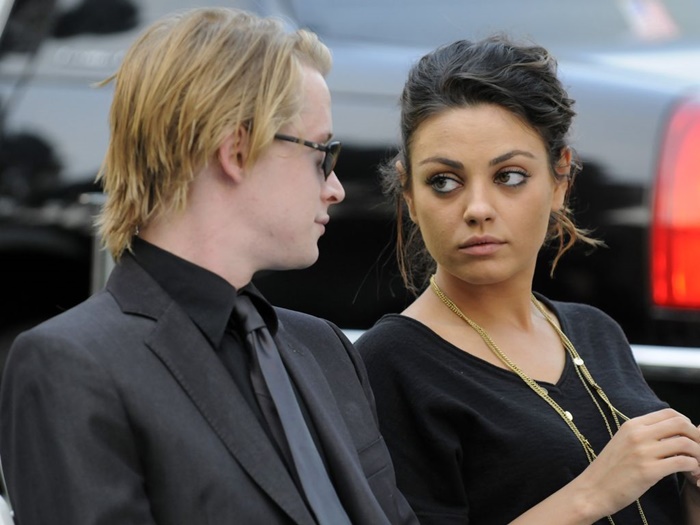 Photo: yourtango.com
The Black Swan sexy actress Mila Kunis was in a love relationship for 8 years with Macaulay Culkin. She lost her virginity to him, but even though they were in a long term relationship, they didn't end up marrying each other.
14. Miley Cyrus and Liam Hemsworth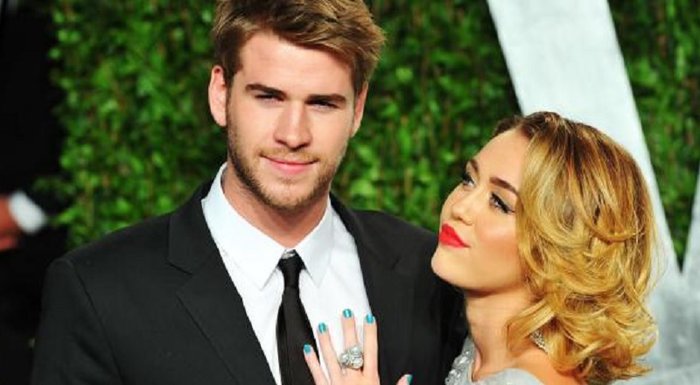 Photo:cosmopolitan.com
The notorious Miley Cyrus lost her v-card to the handsome Liam Hemsworth to whom she got engaged in 2012. One year later, they cancelled the engagement and since then had a hectic on and off relationship. She has always been open about her sex life and openly confirmed that Liam was her first.
15. Paris Hilton and  Randy Spelling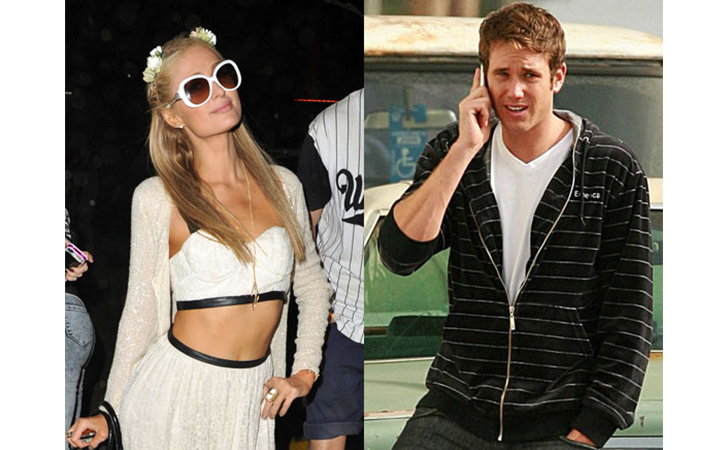 Photo: perezhilton.com
Paris lost her virginity to Tori Spelling's brother, Randy, when she was only 15 years old. She was so young that when they checked in a hotel in Palm Springs, Randy had to check her in under a false name. Her grandma interrupted their romantic weekend, which was followed by a break up a week later.
16.Selena Gomez and  Justin Bieber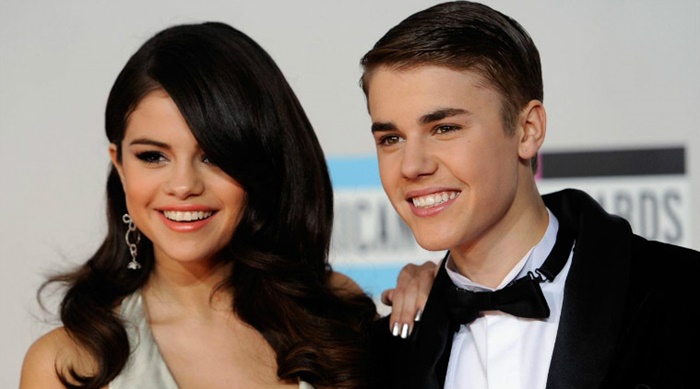 Photo: indianexpress.com
Selena Gomez admitted that she took off her chastity ring that her father gave her at the age of 13, when she started dating Bieber. It implied that she lost her virginity to Justin. Selena and Justin's relationship was under a lot of pressure, constantly being  under the public eye.
Her statement about the overall situation was the following:
"I didn't think I was doing anything bad by falling in love. There's such an emphasis on people being the perfect thing and then destroying them because it's good press. Throw in the fact that you're a teenager — it makes it more difficult."
17. Teyana Taylor and  Brandon Jennings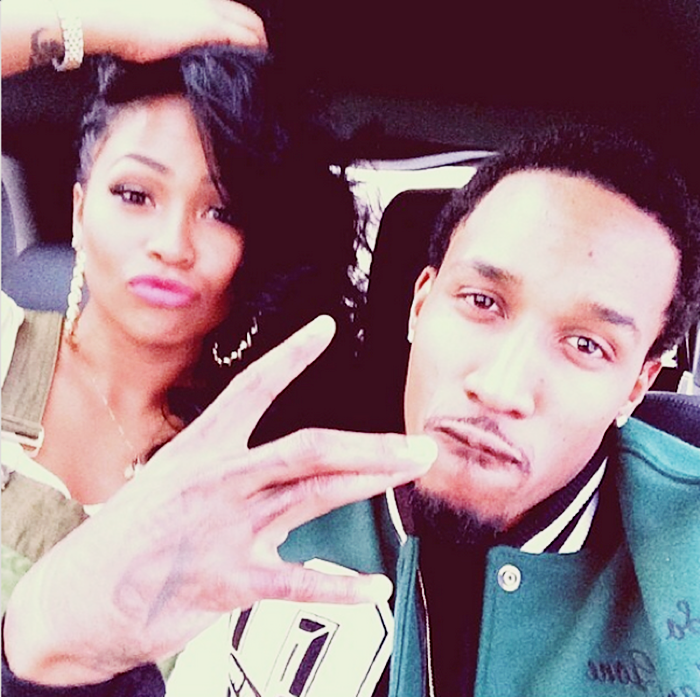 Photo:fashionnstyle.com
The on and off relationship between the beautiful Teyana and the NBA player Brandon can be summed up with Teyana's words "Only Brandon and I know the personal things we had going on in our relationship". However, one thing is for sure- she lost her virginity to him.
18. Tina Fey and Jeff Richmond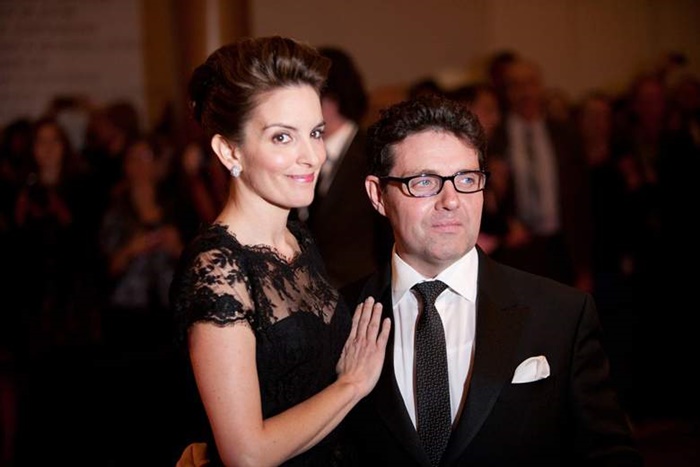 Photo: heavy.com
For David Letterman's show Tina Fey revealed that she waited until the age of 24 to lose her virginity, because she just "couldn't give it away".
19. Jessica Alba and  Michael Weatherly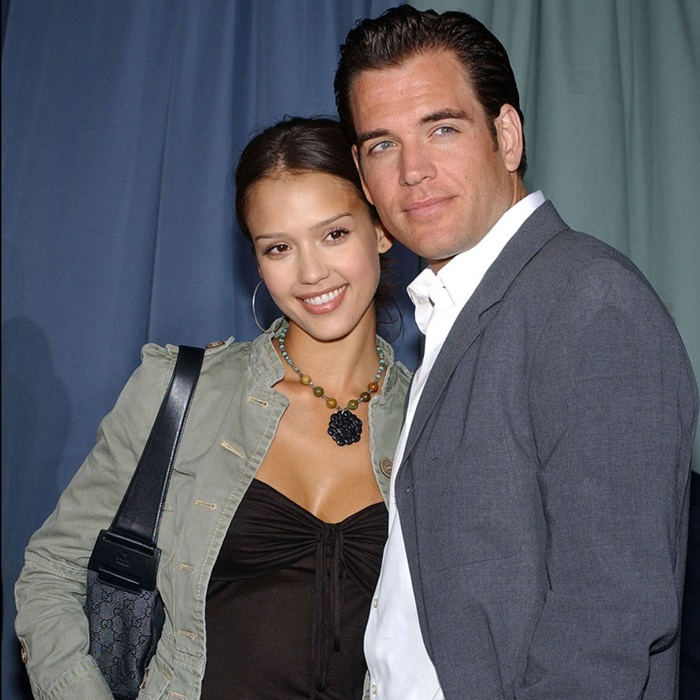 Photo: mom.me
After they met on set of Dark Angel, Jessica Alba started a love relationship with Michael Weatherly, and she lost her virginity at 18. She wanted to be in love with the person she'll first have sex with, and so her first time was with Michael.
20. Jessica Simpson and Nick Lachey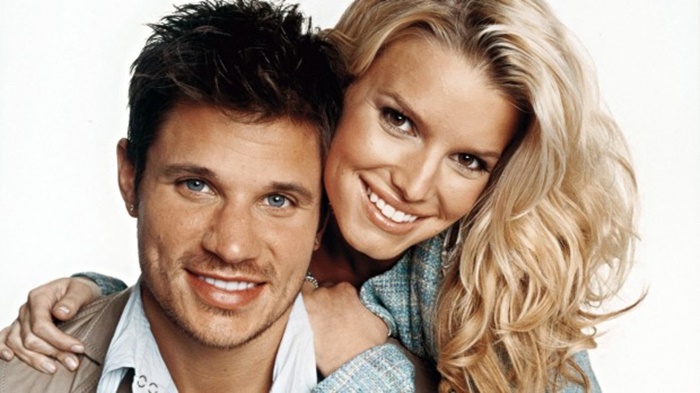 Photo: smh.com.au
Jessica Simpson lost her virginity to Nick Lachey on their wedding night. She says she has always wanted to lose her virginity in a special manner and couldn't imagine doing it at the back of a Jeep, like most people would.
21. Jordin Sparks and  Jason Derulo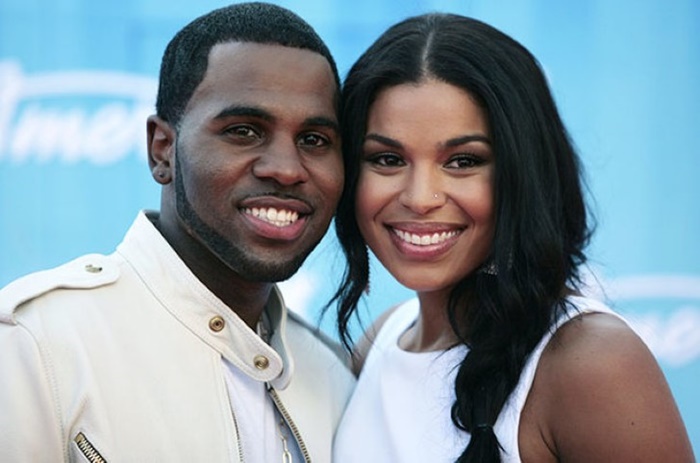 Photo: billboard.com
Jordin confessed losing her virginity to Jason Derulo, even though it was followed by a bad break up.
22. Brooke Shields and  Dean Cain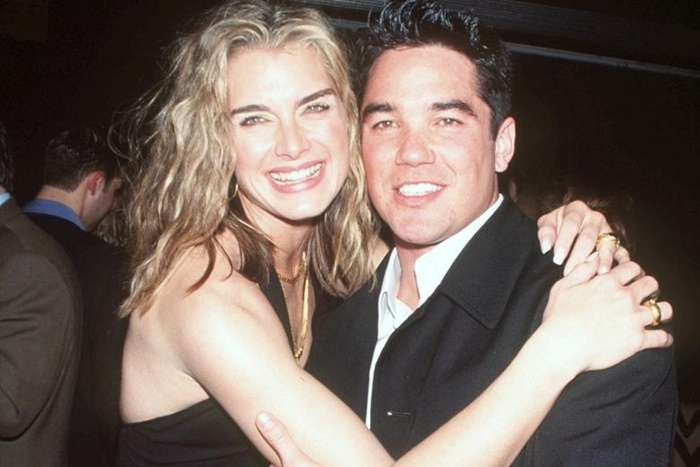 Photo: thetimes.co.uk
Even though they loved each other from high school, Brooke lost her virginity to Dean at the age of 22.
23. Hilary Duff and Good Charlotte's Joel Madden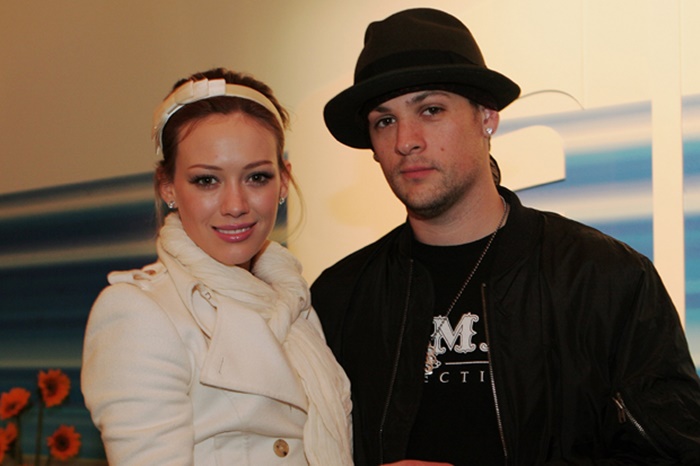 Photo: 2dayfm.com.au
Hilary Duff dated Joel for three years, from the age of 16 to 19. Joel Madden was older and more experienced than her, so she lost her virginity to him.
24. JoBro and  Danielle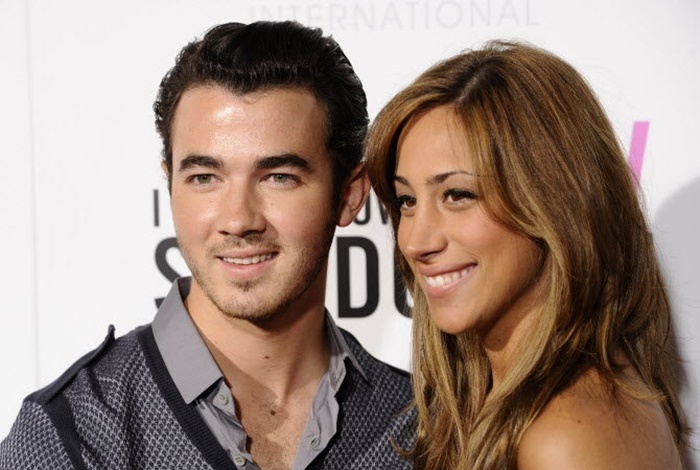 Photo: ew.com
Kevin Jonas is the only one of the three brothers who kept his promise to wait until marriage to have sex. He met his love Danielle Deleasa in 2009 to whom he married and after lost his virginity.
25. Tamera Mowry and  Adam Housley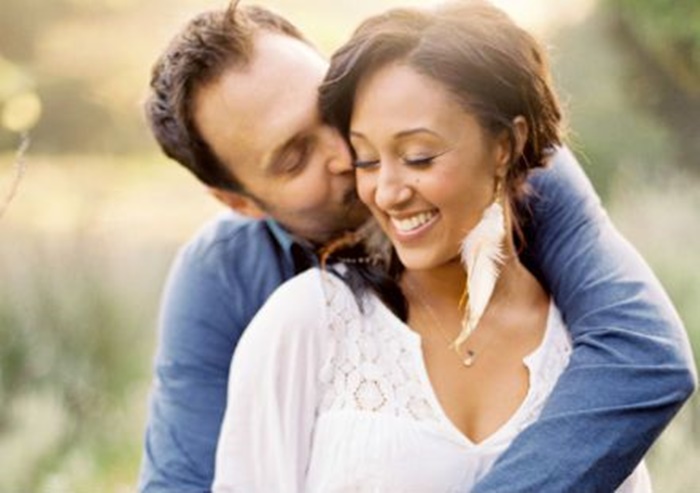 Photo: zap2it.com
Tamera revealed that she stayed a virgin until the age of 29 and haven't slept with anyone but her husband.
26. Mariah Carey and Nick Cannon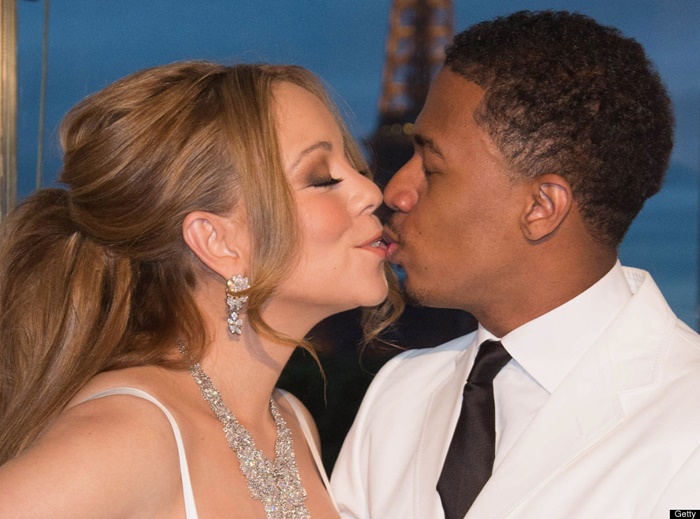 Photo: huffingtonpost.com
The couple tied the knot before having sex. Although it wasn't the first time for both of them, they decided to wait until marriage before being with each other.
27.  Nick Jonas and Olivia Culpo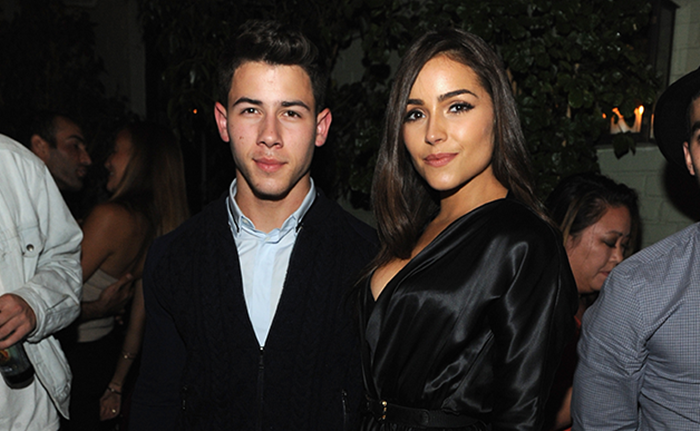 Photo: 2dayfm.com.au
The young singer broke his vow to wait until marriage by losing his virginity to Olivia Culpo, at the age of 22. He loves her and says he doesn't regret his decision, so hopefully they'll get married in the future.