Cold sores are a common type of viral infection that leads to the formation of tiny, painful blisters caused by the herpes simplex virus (HSV). They are commonly known as fever blisters as well.
With that said, how many celebrities do you know that have or still struggle with cold sores? Although we have this warped conception that celebrities are flawless and have no imperfections on their skin, that is far from the truth.
This article will walk you through a list of the top 12 celebrities with cold sores, some of which have also been photographed with them.
Top 12 Celebrities With Cold Sores
Cold sores are generally caused by a highly contagious virus. So, if you spot a celebrity sporting cold sores, especially around their mouth region, chances are that it has spread via kissing or coming in close contact with someone who already has the virus.
Our intention in highlighting the list of celebrities with cold sores is not to bash them or pull them down. It is merely for informational purposes and to demystify the idea that celebrities are "flawless" and have no imperfections.
Following are the top 12 celebrities with cold sores:
1. Lindsay Lohan
Almost every single one of the 90s kids is familiar with the name. Starring in several popular teen flicks, Lindsay Lohan is an actress that doesn't need any introduction.
Despite her success in her career, Lindsay has experienced a few ups and downs in her personal life. Paparazzi on the streets have also spotted her multiple times. In one of those events, she was spotted with cold sores once or twice.
2. Katie Holmes
Next up on the list is another famous actress known for her talent on Broadway shows. During one showing of "The Other Place" showing in 2013, Katie turned up on the show sporting a huge cold sore right on her upper lips.
Despite being in pain and discomfort, what won the audience's hearts. Not only did she show up, but she also managed to flash her bright smile facing the cameras. No wonder she inspires thousands of actresses in show business.
3. Paris Hilton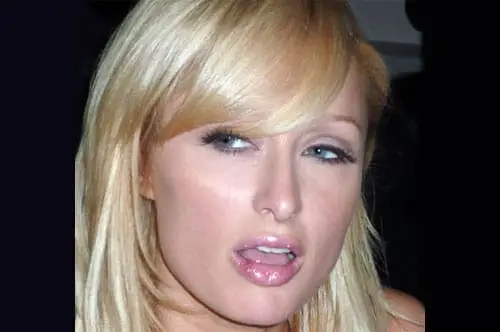 When we think of beauty, socialite, and fame, Paris Hilton is a name that crops up time and time. Ever since her appearance on the big screen, Paris has become a global media sensation. Although she has found herself in the middle of controversies time and time, that hasn't stopped her from achieving what she has today.
Paris has been papped and photographed on several occasions with cold sores. Although some rumors claimed that she had contracted genital herpes, there is no confirmation surrounding the same.
4. Kim Kardashian
Next on the list of celebrities spotted with cold sores is Kim Kardashian. Not only is she one of the most popular and recognizable celebrities in the world, but she is also one of the most controversial celebrities in her personal and professional life.
Kim has been papped several times, sporting a cold core around her mouth. Although she hasn't confirmed or commented on the situation, it is safe to say that they aren't standard blisters or bruises but cold sores.
5. Victoria Beckham
Victoria Beckham is a name that's known globally for various reasons. She rose to fame being part of the popular girl band Spice Girls. However, she rose to fame soon after getting married to a famous footballer, David Beckham.
At present, Victoria Beckham is known for her glamorous life, her brands, and the entrepreneurial journey she is on. Despite her fame and glam, there have been instances when she has stepped out of her house sporting a cold sore on her lips.
6. Brad Pitt
Moving ahead in the list, the next name that deserves mention is Brad Pitt. The actor and heartthrob have been spotted several times at an award show sporting a bright red cold sore on his mouth.
Given that Pitt confirmed that he suffers from multiple skin disorders, there are possibilities that what we saw on stage could be a flare-up of one of those skin conditions. He hasn't come out and discussed the rumors surrounding the cold sores and the risks of herpes associated with it.
7. Mischa Barton
With the kind of success that Mischa has garnered in her Hollywood career, she has never let anything hinder her growth in the industry. That said, Mischa has been photographed on multiple occasions where she has been seen sporting a nasty and bright cold sore on her mouth.
Mischa is not just gracious but highly appraised for her "not giving attention" attitude, which is why she has achieved her success today.
8. Justin Timberlake
Who doesn't know Justin Timberlake, right? But, while we are busy appraising a flawless and superstar view of the singer, he is just like any of us. He has been spotted looking rough and beaten down with a cold sore on his mouth.
Given how common it is to contract HSV, there's no point worrying about anything. However, we must say that the bright red blister and sore that Justin has been papped with on multiple occasions look painful.
Also read: 13 Famous Celebrities with Herpes [2023]
9. Alexa Chung
Although not a Hollywood actress, Alexa Chung is a famous model, presenter, and fashion icon. Over the years, Alexa has set her name in her industry as an enigma. However, there are multiple situations where she has been spotted out with a blistering red sore on her lips.
Despite the painful-looking blister on her face, Alexa has managed to maintain her calm composure through it all.
10. Janet Jackson
If you know Michael Jackson and are fan of him and his music, you know who Janet Jackson is. Besides being siblings with one of the world's most famous pop stars, Janet Jackson is known for several controversies surrounding her name.
Although there isn't much information about her medical history, a report from 2018 suggested that Janet was dealing with herpes in secrecy. However, her chef disclosed this information out to the public.
11. Rihanna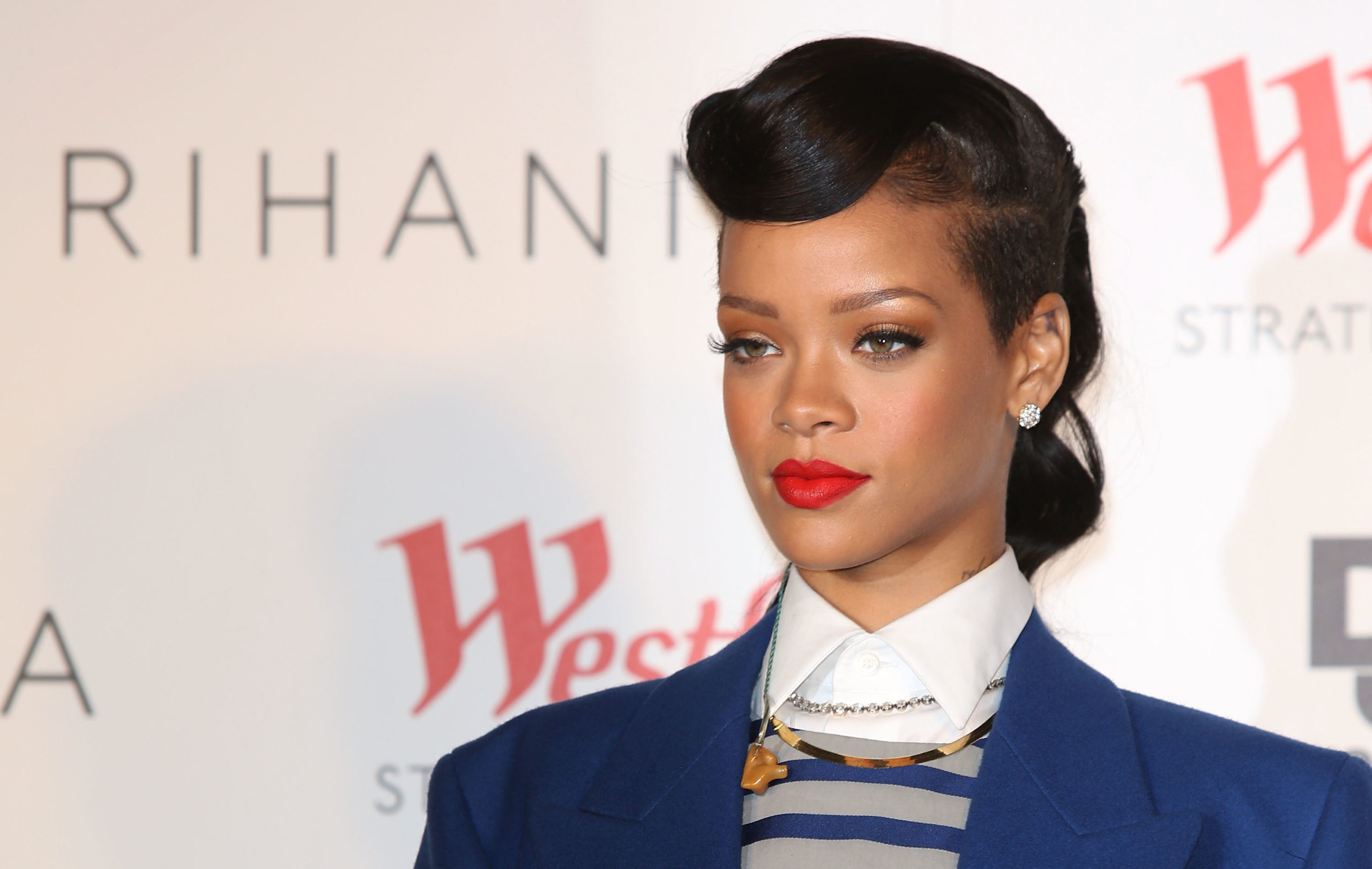 Who would have thought, right? Well, your favorite female pop star and founder of Fenty Beauty, Rihanna, has also been spotted on multiple occasions sporting cold sores around her mouth.
She hasn't reported anything on it despite being papped with cold sores multiple times. Additionally, her unapologetic attitude has helped her climb the success ladder and put her in the position she stands in today.
12. Adriana Lima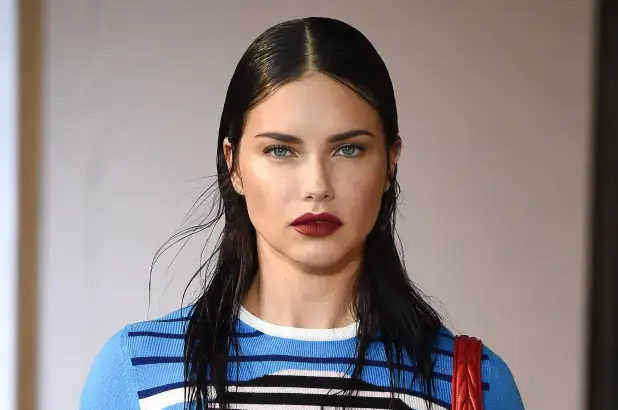 Being a model, especially one associated with Victoria's Secret, comes with many expectations and stipulations.
Although Adriana has to live up to unexpected beauty standards, it has never stopped her from being herself and being the true version of herself. That's why she has been time and time photographed with cold sores while running errands.
Rumors suggested that she was struggling with HSV, but no confirmation has yet come out of the situation.
Conclusion
And that concludes all you need to know about the top celebrities spotted with cold sores in public. These are just a handful of the name. Innumerable other celebrities are struggling with this common viral infection. It's time we stop putting celebrities on a pedestal and understand that they are human beings, just like us.
Also read: 10 Celebrities with Lipedema (With Picture)