Valentine's day is one of those few holidays guaranteed to make cold sweat run down the backs of most ordinary people. A day to show love for your significant other, the sheer weight of expectation that Valentine's day carries with it is often crushing.
Your romantic gestures on this day can make or break your relationship. You just have to hope that you get the perfect gift for your significant other or suffer through twelve months before an opportunity for a recompense.
Well, except you are a celebrity. Most famous figures have a knack for making Valentine's day for their partners special. Their gifts and romantic gestures are always on point. Of course, this is aided by the fact that celebrities have the cash to splash on this special day.
If you're looking to make an immensely romantic gesture for the love of your life, here a few illustrations of the extent to which celebrities will go for love.
1. BEYONCÉ & JAY
Arguably the biggest power couple in the world, they are one of the few celebrities on this list who are still together. Although they have had their differences in recent years, the couple have been able to stay together despite allegations of cheating. Jay-Z probably pleaded his case with a huge romantic gesture just like he did in 2009 a year after their marriage. The rapper stunned his wife with a phone that had a sleek platinum casing. Although this particular phone can't predict the future, it does come with a stunning $25,000 price tag. Talk about not putting your love on the line.
2. BRAD PITT & ANGELINA JOLIE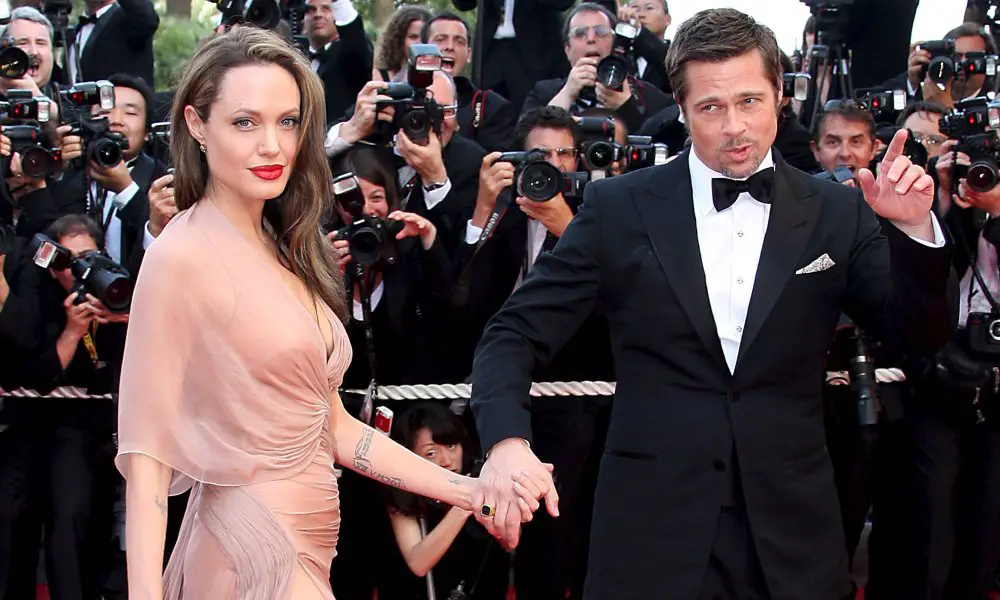 Brangelina as they were fondly called by the media during their time together, Brad Pitt and Angelina Jolie were the very definition of a Hollywood relationship. Glitz, glamour and love, their relationship had it all. And lets not forget romance. Back in 2010, Angelina Julie gave Brad Pitt an excellent Valentine's day present. What do you give a man who has it all? The gift of nature. Angelina Julie gave her heartthrob a 100-year olive tree to put in their chateau in France. Olive trees are a symbol of love although this particular symbol cost a whopping $18,500!
3. JOHN MAYER & KATY PERRY
When music leads to love. Two of America's biggest singer's in Katy Perry and John Mayer dated each other for a couple of years. Obviously they would have been able to serenade themselves with wonderful love songs but Mayer went one further one particular Valentine's day. The singer went all out and dropped $5,000 on a Daniel Gibbings ring for Katie. It was heart shaped and set with rubies, complete with 20 karat cabochon gold. True definition of sparkle!
4. JUSTIN BIEBER & SELENA GOMEZ
Justin and Selena are an epitome of young love. For about four years now, the pair have dated each other on and off. With young love comes immense displays of affection and that came when Justin emptied out a florist's shop for Gomez. The gesture set the 'Girlfriend' singer a cool $2,200.
5. KYLIE JENNER & TYGA
Tyga proved that he could indeed roll with the biggest of them all when he started dating Kylie Jenner. Stepping up his game to insane levels, the rapper gifted his boo a $550,000 iced out luxury designer watch. He didn't stop there as he arranged for the couple to spend the day flying over New York City in a private helicopter. Love is definitely in the air.
6. COURTNEY COX & DAVID ARQUETTE
Courtney Cox gave us quirky Monica in the series 'Friends' and she showed the quirky side of herself with a Valentine's day gift for her husband David Arquette. The actress has the money and she definitely flaunted it with $45,000 on an antique carousel horse for David. Well, only someone as quirky as Courtney could have enjoyed that. And David was such a person.
7. KIM KARDASHIAN & KANYE WEST
Perhaps the only couple on this list that can rival Jay-Z and Beyonce. And incidentally another couple that are still together. Their marriage in Italy was the stuff dreams are made of and the couple's Valentine's day stunts are equally dream-esque. One particular Valentine's day, Kanye got Kim a Panther de Cartier cuff, set with emeralds and diamonds in a glorious white gold casing. That name might not be familiar to most of us but just know that it costs an unbelievable $75,000!
8. DAVID & VICTORIA BECKHAM
Becks and Posh. Football and fashion. Two of the biggest names in their respective fields yet they still take the time to make huge romantic gestures. David Beckham once surprised his wife with a $8 million dollars Bulgari Necklace back in 2006. Apparently the star has the generosity and romantic talents to match his football ones.
9. CHANNING TATUM & JENNA DEWAN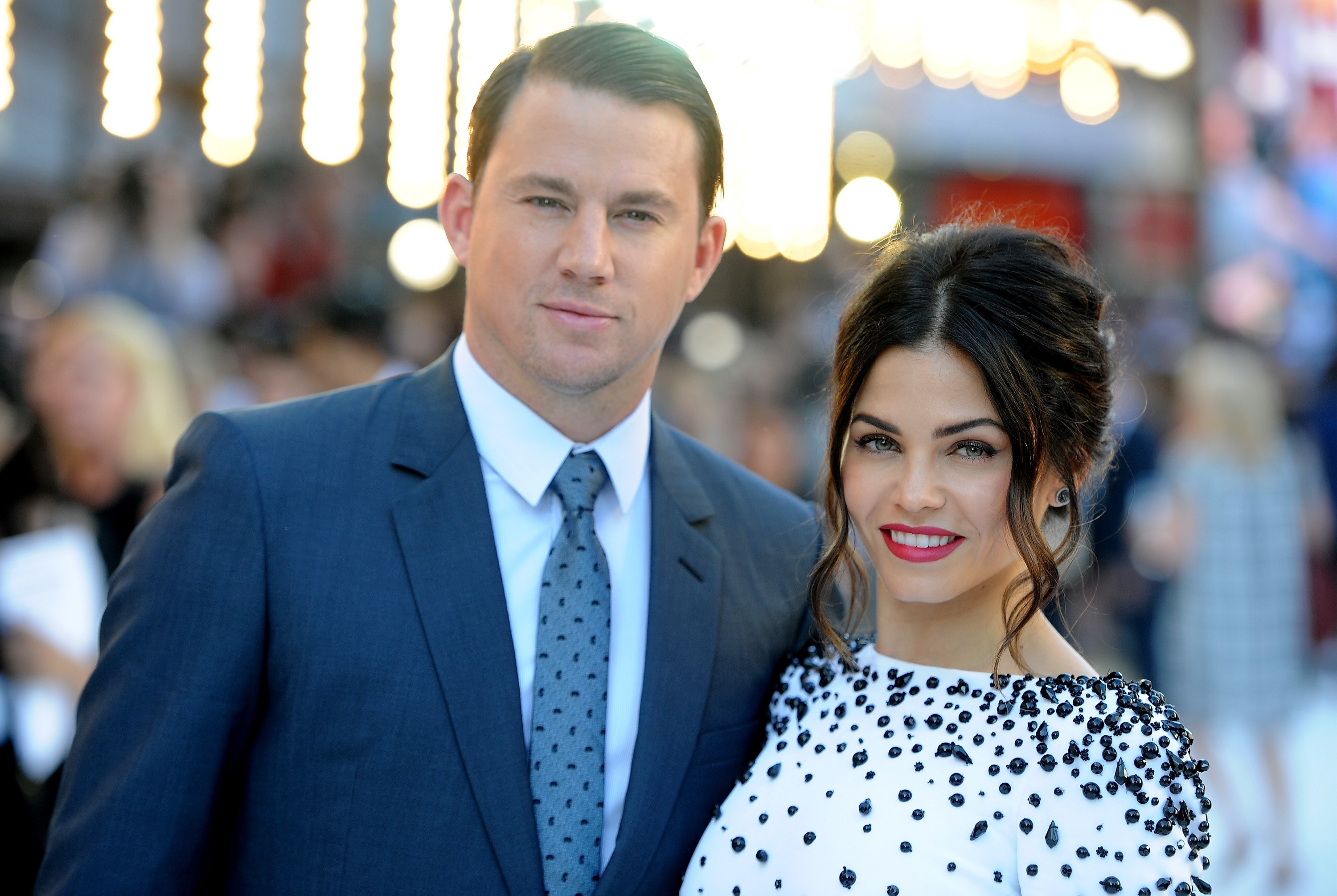 These couple are the definition of lowkey. Zero marital problems and certainly a lot of romance. Actor Channing Tatum once surprised his wife with jewelry from ritzy celeb designer extraordinaire Neil Lane. In typical Tatum fashion, the financial details were kept private but the set would have cost a pretty penny.
10. HOWARD STERN & BETH OSTROSKY
The self-proclaimed biggest name in all of entertainment, Howard Stern has certainly gone all out for his second wife Beth Ostrosky in the past. What could be more romantic than proposing on Valentine's day? Stern proposed on Valentine's Day 2007 with a 5.2-carat emerald-cut ring rumored to be worth $250,000. Eleven years later, they are still together. Is that a sign?