For all those who knew James Eric Davis Sr. and his wife, Diva, they were both "doting parents" to their son.
But tragically their 19-year-old teen is suspected of killing them both.
James Eric Davis Jr. has been charged with two counts of murder.
He was arrested after midnight on Friday after allegedly shooting his parents in his dorm room at Central Michigan University.
Authorities revealed they believe Davis Jr had an 'overdose or bad reaction' on Thursday night and was taken to the hospital.
He was discharged from the hospital on Friday morning, just before he allegedly shooting his parents dead at around 8.30am on the fourth floor of Campbell Hall.
His son allegedly got the gun from his father when they returned home from the hospital, according to NBC News.
No one else was injured.
The accused shooter was arrested just after midnight on Friday, following a day-long manhunt after he fled the crime scene on foot.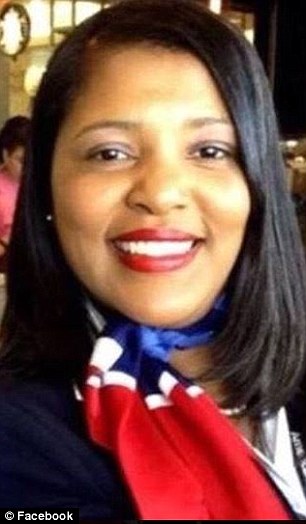 Davis Jr. was charged with two counts of murder and using a weapon on Saturday.
Central Michigan University confirmed on Twitter that the two victims were Davis' parents, 47-year-old Diva Davis and 48-year-old James Eric Davis Sr Davis Sr.
Davis Sr worked as a police officer in Bellwood, Illinois, just west of Chicago.
News of the shooting has shocked the college student's friends and neighbors.
Some have told the Chicago Tribune Davis Jr was a quiet and polite kid from a good and loving family.
'Junior was a very respectful man, raised by upstanding parents, who would do anything to protect him and his siblings,' longtime family friend Jordan Murphy said.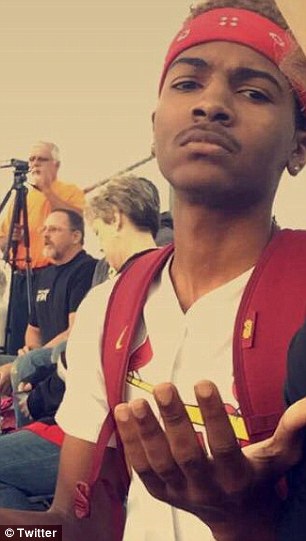 'This is an incredibly tragic event, and I pray for Eric's other children. This is so incredibly out of character, something went wrong somewhere.'
The slain couple had another son and a daughter who were 'ever-present parents who doted on their children.'
Friday's shooting paralyzed the small college town in Michigan.
The school posted to their Facebook on Friday morning around 9.30am telling students to shelter in place.
An automated phone message from the school also was sent to students Friday morning.
Classes were cancelled for the day.
Surrounding schools, hospitals and offices were also placed on lockdown.
Friday was the last day of classes for Spring Break, so many parents were at the campus to pick their kids up.
Central Michigan University has about 23,000 students in Mount Pleasant, which is about 70 miles north of Lansing.