Imagine you can travel the world's most beautiful places, eat traditional and genuine dishes, and still leave with money in your pocket. Budget travel has become a popular way of traveling in the past few years, and you'll be surprised how many countries you'll find on the list for budget destinations. Some might be cheaper, some are more expensive, but all of the destinations on the list are worth visiting. Just make a plan to see at least two or three per year, and in some time, you'll visit them all. Let's check them out.
1. Vietnam
Vietnam is one of the most popular budget destinations among travelers. One of the reasons Vietnam is considered a budget destination is because you can find accommodation for every wallet. From five star hotels, to hostels and guest houses, Vietnam can accommodate anyone. And once you are there, you'll be welcomed by some of the friendliest people in the world. The breathtaking landscape is the icing on the cake.
2. Cambodia
Located just between Vietnam and Thailand, Cambodia is a great quick stop destination for tourists. However, if you want to spend more time in the country, riding a bike is a great travel option. The country is rich in landscape, and the best part is, most of Cambodia is flat. That means you'll waste little to no energy for traveling, and you'll meet friendly people along the way.
3. India
India is generally considered a poor country. Due to the caste system, most of the population is poor, while just a small percent is extremely rich. That makes it great for budget travelers, as you can always find cheap accommodation. Just don't think of it as exploiting the poor and friendly population of India.
4. Bolivia
If you want to try South American dishes and cuisine, Bolivia might be your best option. Food is extremely cheap in Bolivia, and you can spend an entire month there without any cooking. Why cook when it is cheaper to go out to a restaurant for a meal? In between trying traditional meals, you can relax at the beach.
5. Hungary
Some 10 years ago, Hungary was one of the most popular destinations for hitchhikers. Things have changed, as mistrust has taken over. Still, Hungary is very cheap to visit, and you can still hitchhike your way through the country. Central and Eastern Europe is generally considered cheap area, and Hungary is one of the most beautiful cities there. Budapest will blow your mind.
6. Honduras
Think of Honduras as a cheap version of Costa Rica. Unlike Costa Rica, Honduras is less developed and Americanized, meaning the prices are still relatively low. Chic beaches, beautiful wilderness, and an ambience for relaxing like nowhere else. The fact that Julia Roberts has a house in Honduras is even more appealing. If it is good enough for Julia, it sure is for you. Right?
7. Bulgaria
Bulgaria has become one of the most popular destination for travelers. In the winter, the mountains and ski trails in Bulgaria attract many of the Western people that love skiing, but are not interested in paying high prices for the Alps. And in the summer, the riviera is as good as any, with five star hotels costing twice as little when compared to West Europe.
8. Sri Lanka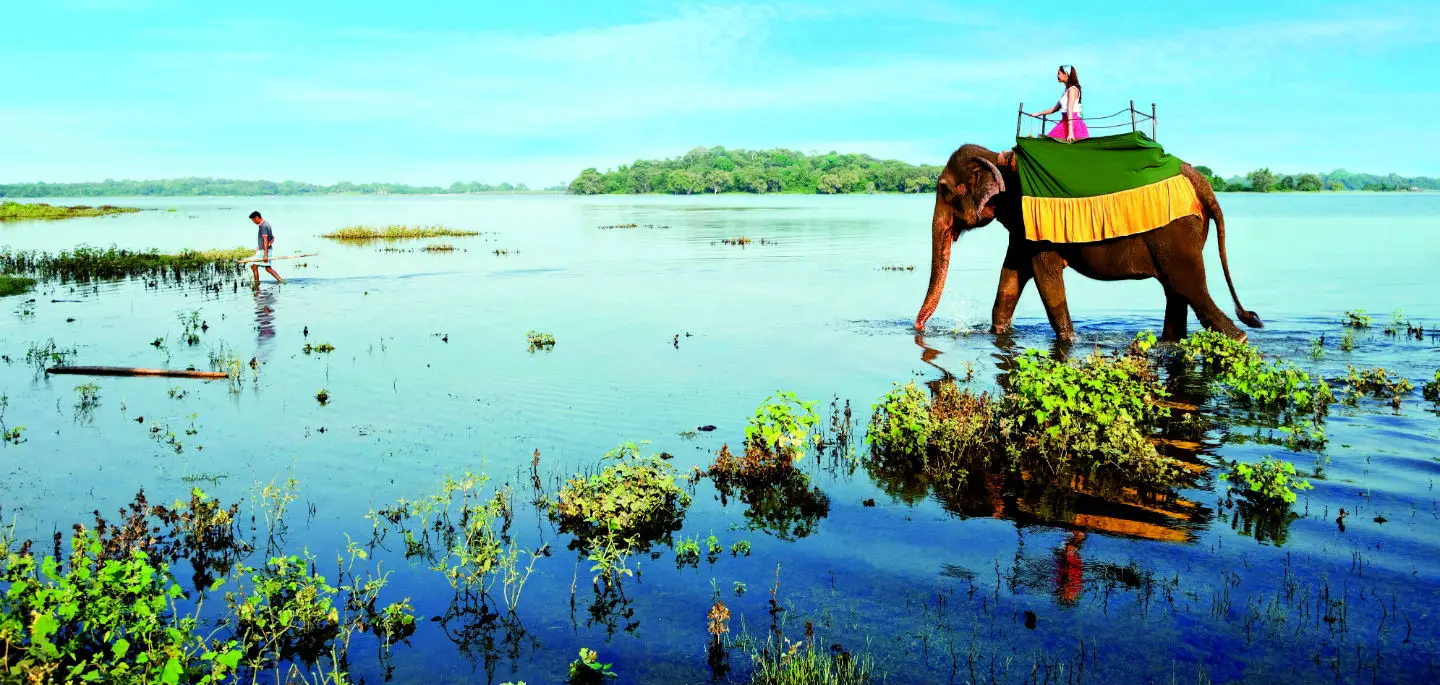 Elephants and Sri Lanka, two words that go hand in hand. Sri Lanka might have the biggest concentration of leopards, but people visit to see the elephants. Fun fact: elephants roam free in some areas of Sri Lanka, and you can see them in their natural habitat. The second reason why you should visit Sri Lanka is to check all those caves filled with Buddha statues. And for your transport service? Opt for trains, as they are extremely scenic.
9. Argentina
Brazil might get all the noise during the summer of 2016 due to the Olympic Games, but Argentina is arguably even more beautiful, and cheaper. Once you find a cheap flight to Argentina, traveling around the country is extremely cheap. For those following the Rio Olympics, you've probably heard that Brazil is extremely poor and undeveloped country. Argentina is similar, but with less criminal and thefts on the streets.
10. Greece
Greece is one of the most popular destinations for Europeans. The beautiful country on the Balkans offers something for everyone. Be it young people that love to party, or older generations that just want to sit back and relax, Greece has beaches and small cities for everyone. You can actually travel huge part of Greece by car, and move from one city to another. And since cities are at close proximity to each others, you can sleep in a cheaper one, and visit the hyped city by car.
11. Dominican Republic
Most people underestimate Dominican Republic when they plan a trip to the Caribbeans. Which is sad, since Dominican Republic is one of the cheapest, if not the cheapest country to travel in the Caribbean sea. There are tons of budget hotels you can find.
12. Ireland
Two words: breathtaking nature. When it comes to visiting Britain, most people think of England. But Ireland and Scotland have more to offer, especially to travelers that love to spend less money, and see more nature. Ireland, in particular, is great for hiking and biking. And you just have to fall in love with that Irish accent. One of the best travel tips you will get about Ireland is to plan for lots of rain.
13. Iceland
If nature is what you want to see, visit Iceland. The small country has a population of 300,000 citizens, but every single one of them is friendly and pleasing. Glaciers might get all the attention, but hiking through Iceland will show you the true beauty of the country.
14. San Antonio
Major theme parks are one of the biggest reasons you should visit San Antonio. And unlike many other cities in Texas, you don't need to overpay for your stay. There are hotels with price starting at $35 per night. And you might run into Tim Duncan, the legendary NBA player that walks and travels through the city like every regular and average Joe.
15. Cuba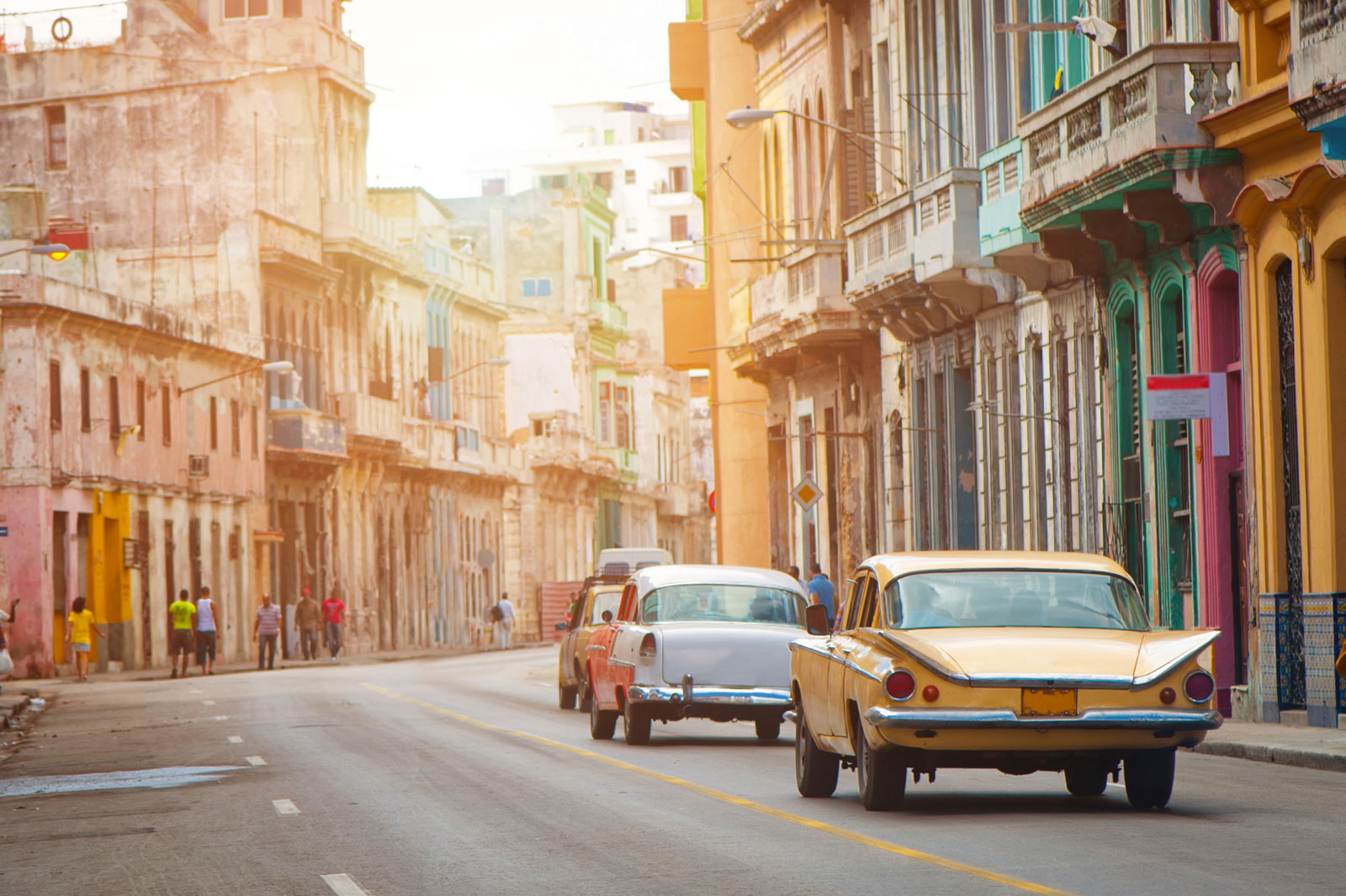 When Fidel Castro resigned, people thought prices in Cuba will go sky high. But the communist country managed to stay extremely cheap destination for travelers that love to see some of the most beautiful beaches in the world. There are rumors that the process of Americanization will make Cuba expensive in the next five years, so hurry up.
16. Los Angeles
When you think of Los Angeles, you think of the Hollywood glamour and luxury. And with that, you probably think Los Angeles is one of the most expensive cities to live and visit in the States, probably next to New York. But that is only partly true. Los Angeles, like many other cities in the US, has few poor neighborhoods, and many people sleep on the beach. You'll find many homeless people in LA, which is the irony for one of the most luxurious cities in America. But that plays into your benefit as budget traveler.
17. Estonia
The riches of Scandinavia is usually a term people use for Finland, Sweden and Norway. But do not underestimate Estonia, a Scandinavian country that is way cheaper than Sweden and Norway. Not many people know this, but Oslo in Sweden is actually one of the most expensive cities to live or visit in Europe. That 's why you should go to Estonia, and Tallinn, the country's cultural hub. The country also has a rich history dating back to the Soviet Union era.
18. New Mexico
The term used for New Mexico is "The Land of Enchantment". It is easy to fall in love with New Mexico, a country where you can try world class ale, and some really nice wine. And if you try to hitchhike through, you'll see the iconic place of the Road 66, where the retro part meets the modern part in the heart of New Mexico.
19. Spain
Spain gets a bad rap as one of the more expensive countries in Europe. The reality is quite the opposite. If you want to travel through Spain, you'll pay two times less than traveling through France, for example. You can get a whole meal in Barcelona for 5 to 10 euros for example. The climate is perfect, as even if you visit the country in the fall or spring, you'll still be able to wear summer clothing.
20. Timor-Leste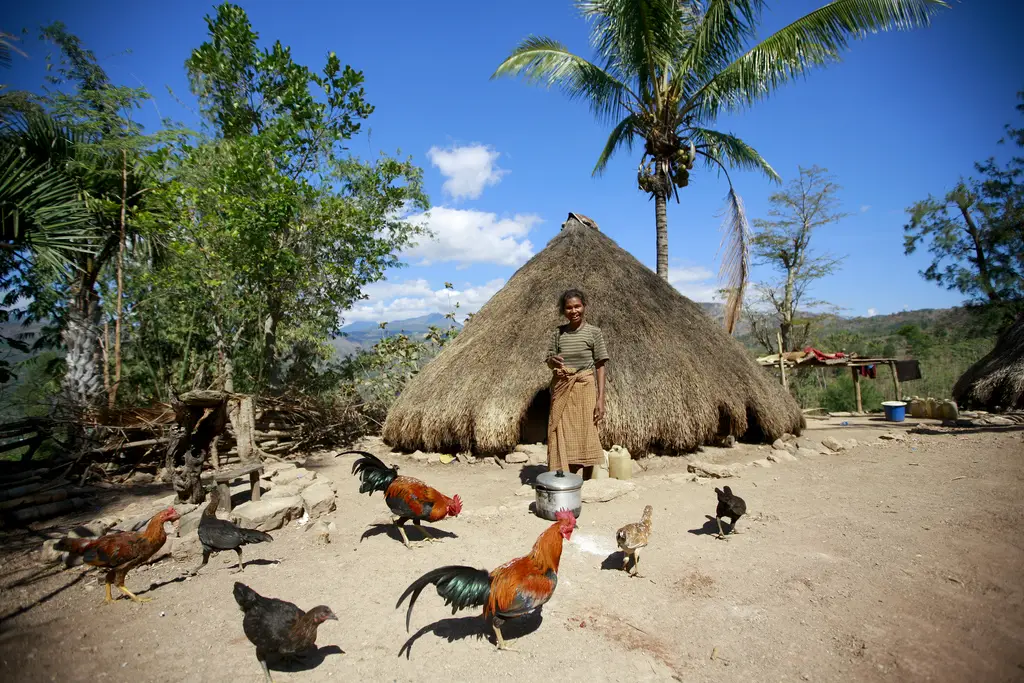 Timor-Leste or East Timor is the first new sovereign state of the 21st country. Up until 1975, East Timor was a Portuguese colony. The country was exploited by Portugal and Indonesia, but in 2002, East Timor finally got its independence. The country quickly joined the United Nations, and will soon join Southeast Asia nations club. East Timor is rapidly developing and moving on from its village type cities. So, make a run for it before it becomes modern country.
21. Malaysia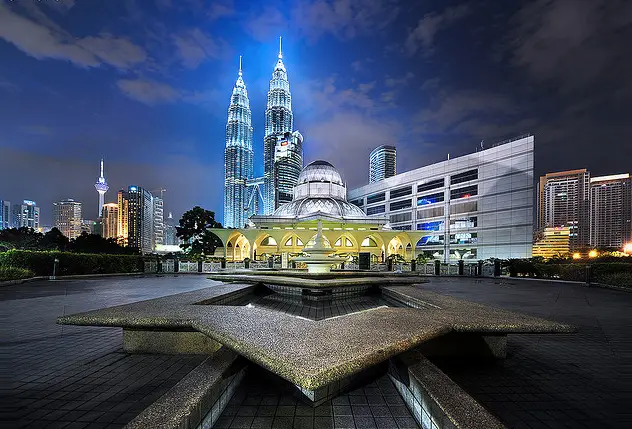 Malaysia offers a mixture of beautiful beaches, rich culture, and then some modern architecture. Kuala Lumpur, the capital of Malaysia actually houses some of the biggest skyscrapers in the world. Forget Dubai. Forget New York. Kuala Lumpur is the place to visit if you are attracted to skyscrapers.
22. China
China is the biggest country in the world. And there are cheap areas of China, and some expensive ones. The good news is that traveling through China is very easy and affordable, as there are countless of trains for that.
23. Philippines
It is sad to say, but the Philippines are one of the poorest countries in the world. And it sounds selfish to exploit that fact, but the Philippines have some of the best beaches in the world. It is no wonder why tourists call it "beach-blessed country". You'll get great value for your money, and amazing experience from talking with the friendly and hospitable locals.
24. Morocco
When you visit Morocco, make it a point to find an accommodation in a riad, traditional houses and palaces that have been turned into hotels. As a result, you'll find hotels with interior gardens. And once you are there, you'll enjoy herb based cuisine that you smell from a mile away. Trekking in Morocco is extremely popular, and if you want more summer activities, the beaches are breathtaking.
25. Northern Thailand
Northern Thailand doesn't get half the recognition it needs. There are countless small cities that are little-visited, but you should take advantage of that. Visiting Northern part of the country will also take you through the hill tribes.
26. Nicaragua
Nicaragua remains one of the relatively undiscovered destinations for tourists. Only one million people visit this beautiful country per year. The country was supposed to be travel hotspot in 2015, but it still hasn't happened. That doesn't mean you shouldn't go. Just pack your bags and go check the Nicaragua landscape.
27. Martinique
The Caribbean offers a plethora of Islands to visit, but Martinique is one that you must put on your bucket list. The island is not flooded with tourists, meaning you can enjoy quiet and relaxing time at the beach, all while trying perfect cuisine. And for those adventure types, the island has a volcano you can visit.
28. Portugal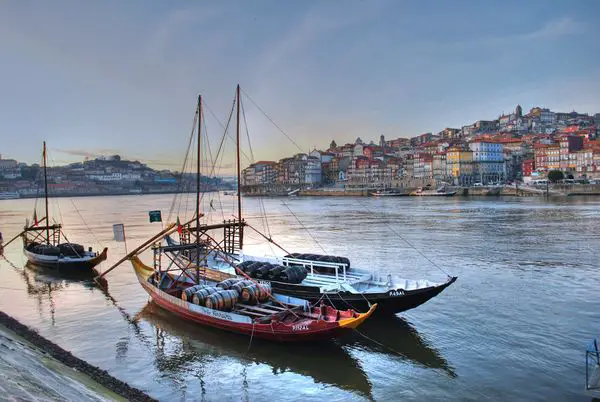 Everything we said about Spain, applies for Portugal as well. Even better, Portugal is slightly cheaper country to visit. If you want to swim and go to the beach, is there anything better than the Atlantic Ocean?
29. Isla Holbox
Isla Holbox is one of the most mysterious islands in Mexico. The island has a population of just 2,00 citizens, and you'll need a boat to get there from Mexico. But once you are there, you'll feel "lost" in the mysterious vibes of the island. Talking to the locals is just as fun as riding a bike.
30. Cincinnati
Many travel experts say Cincinnati is the most underrated city in America. And they might be right. The city is known mostly for baseball and the classic WKRP sitcom. But Cincinnati offers much more. Even Winston Churchill said Cincinnati is "the most beautiful of the inland cities in the union".
31. Croatia
Let's start with the fact that Game of Thrones is filmed in Croatia, in the city of Dubrovnik. But Croatia offers much more. The riviera is just amazing, with some of the most friendly people serving you food. Don't be surprised if your waiter cracks a joke while serving you food, or asks how was your day. The people there are just friendly and hospitable.
32. Scotland
We already said Scotland and Ireland are much more beautiful, and cheaper than England. And when it comes to Scotland, let's just say that the coastline is three times the coastline of England, and two times the coastline of France and Spain. So, there is a lot to explore. And it doesn't hurt to try some whisky while there.
33. Rome
You know the saying "When in Rome"? Of course you, everyone have heard it. Rome is thought as one of the more expensive cities in Europe, but it is much cheaper than Paris or London, for example. In the heart of Italy, Rome is widely thought as the center of the universe. So much culture, religion, music, architecture, and much more is revolved around Rome.
34. Copenhagen
People in Copenhagen take their cycling and biking very seriously. If there is ever a city in the world you can visit entirely on bike, then this is it. Most people associate Amsterdam with biking tradition and culture, but Copenhagen beats it. And then we have to mention Christiania, a real life hippie community in the heart of the city.
35. Hong Kong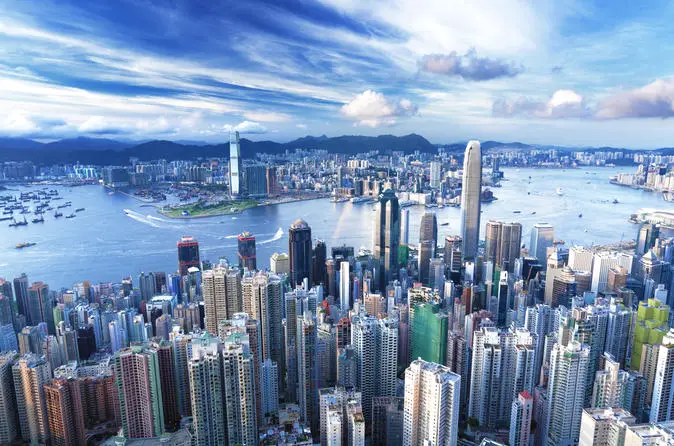 Hong Kong is one of the most expensive cities in the world to live in. You need to be extremely rich to buy a half decent apartment. But for visitors and tourists? The city is one of the best in the world. An extremely dynamic culture and lifestyle, Hong Kong offers a true modern way of living. Just not for a long time.
36. Rio de Janeiro
If you are following the 2016 Olympics, you've heard the stories of thefts, crooks, and poor population in the capital of Brazil. Rio is arguably one of the best cities in the world, at least in South America. The only problem is getting there, but once you find cheap flight and get there, everything is extremely easy, from traditional cuisine to accommodation.
37. New Zealand

Capturing the beauty of the diverse scenery is one of the main reasons people travel to New Zealand. The country is rather small, and has a population of just 4 millions, but it is one of the most popular destinations. The biggest problem is accessibility.