He didn't become an award -winning comedian by mincing his words.
Now Chris Rock has come under fire for posting a posting a picture of Golden Girl actress Betty White. It was part of a joke about the skin color of last weekend's mass shooters.
The 54 year-old shared the meme for his 3.4 million followers on Wednesday which featured the words: "The first thing people say when a mass shooting is announced."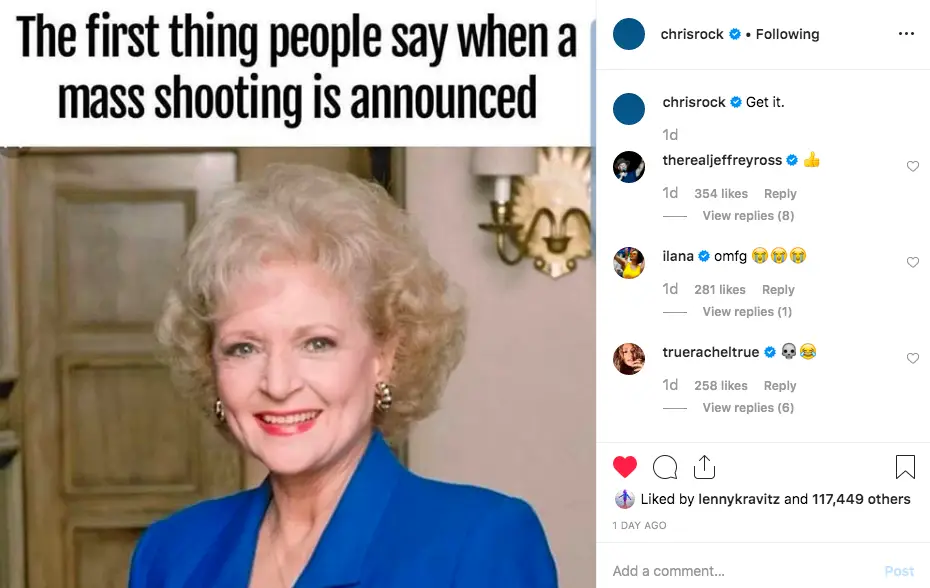 The picture of White, 97, and played on the pronunciation of her name, "Bet-he White."
Rock was referring to the identities of those who killed people in El Paso, Texas, and Drayton, Ohio. Both atrocities which were committed by white men. 
The shooter in El Paso, identified by police as Patrick Crusius, 21.
He allegedly posted a racist manifesto shortly before the killing in a part of Texas where there is a strong Hispanic community. In his abhorrent dossier, Crusius declared that there was a "Hispanic invasion" and other anti-immigrant sentiments.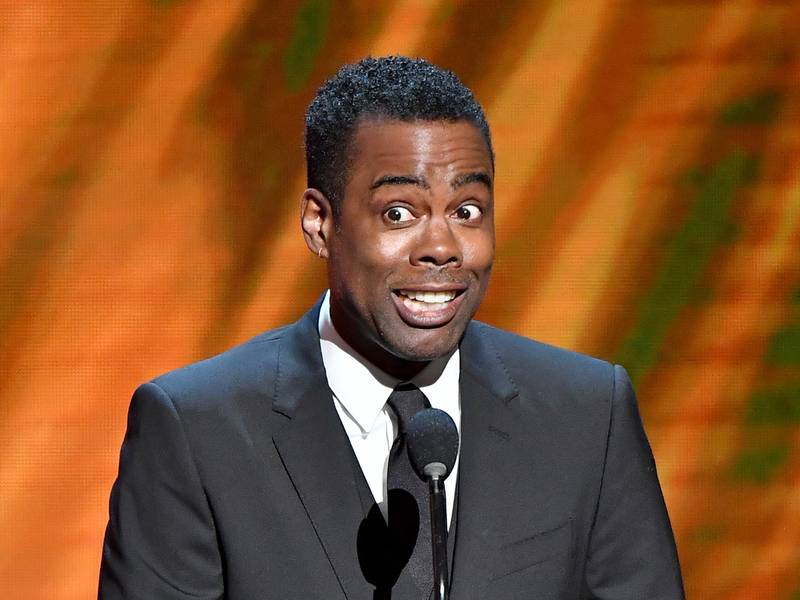 Rock's post had received over 117,000 likes on the social media platform. But it has recieved a mixed response from fans.
Some found the meme hilarious while others accused the Grown Ups star of racism.
Fellow comedian Jeffrey Ross posted a thumb-up emoji in response. Meanwhile it was "liked" by actress Rachel True and musician Lenny Kravitz. 
But another user James Scott commented bluntly: "This is racist."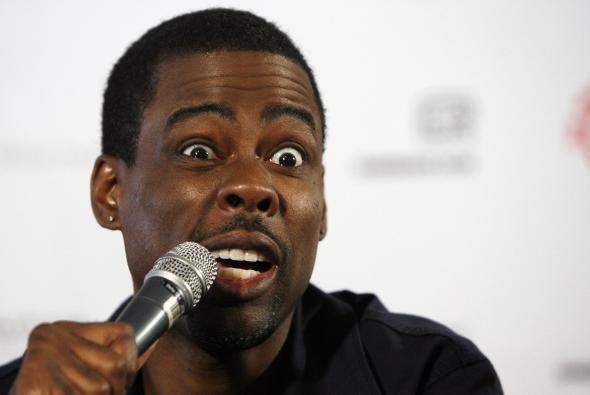 This was furthered by Alec Jones who wrote: "If a white person posted this about black people their career would be over but when it's the other way around nobody gives two s***s."
One person posted: "Don't ya love how this is racist but nobody cares because he is black. We all need to unite instead being toxic on social media and solve the problem."
This is not the first post related to the mass shootings and racial profiling shared by the comedian. 
He also shared a meme that showed side-by-side pictures of the alleged Texas mass shooter Crusius standing with two officers in handcuffs. The next image was the tragic death of Eric Garner, who was pinned on the ground in a choke-hold for selling lose cigarettes. 
The image was captioned, "Shot & killed 19 people,' above Crusius and 'Accused of selling loose cigarettes," below Gardner.
In the post, Rock wrote: "Why is our government more afraid of second hand smoke than first hand bullets."