Who loves baby Wisdom? Kel loves baby Wisdom. Is it true? Mmm-hmmm!
Yes, you're favorite Orange-soda drinking comedian, Kel Mitchell, has shared the first photo of his newborn daughter.
The Kenan & Kel star's wife Asia Lee delivered their little girl one week early on Saturday.
Kel revealed the photo of his baby girl Wisdom on the 20th anniversary of his cult hit movie Good Burger.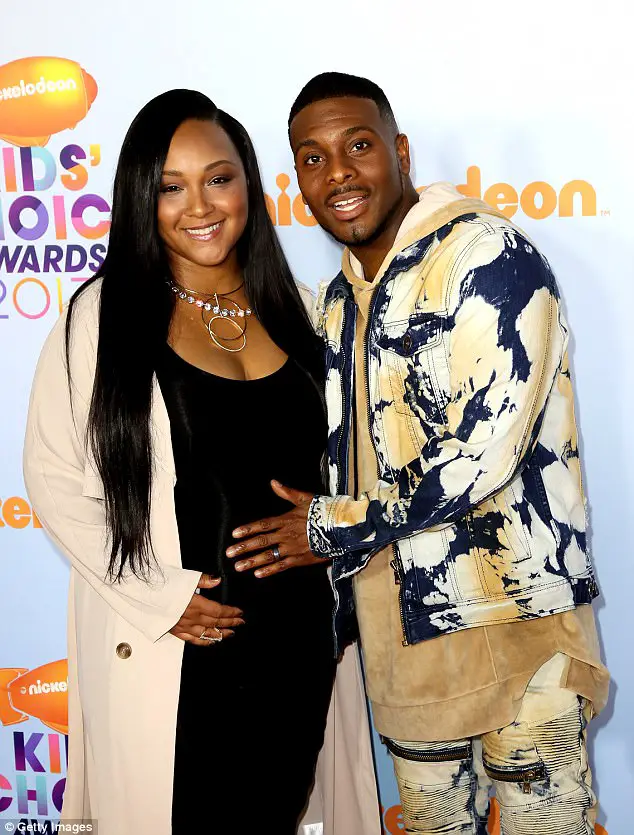 Posting a the pic to Instagram the comedic star gushed: 'She was 7lbs 11oz with a head full of hair and full of happiness!'
'I'm so grateful and happy! My baby girl is here! So much joy in my heart. She is so adorable!'
The 38-year-old went on to praise his wife's strength during the delivery, writing: 'You amaze me every day!'
Actress Aisha regrammed her husband's post and added: 'Thank you hubby! Im excited to be on this journey withyou. Welcome to the world Baby Girl!'
The couple married in 2012. It's Aisha's first marriage and Kel's second.
He shares two teenage children – son Lyric and daughter Alure – from his first marriage to Tyisha Hampton.
Kel currently stars on the Nickelodeon sitcom Game Shakers.