They were told they wouldn't see pass the age of 10.
But conjoined twins, Neev and Nelly Kolestein, from Amsterdam, are surviving years beyond what doctors predicted.  
They have been attached by the backs of their heads for the past 18 years. But the inspirational women have their own brains and bodies. 
Neev and Nelly are unable to be separated because they share a main artery in the head.
This vital artery keeps them alive. The sisters, who are extremely close, admit they would never want to be separated anyway. But they have had to be strong to combat cruel bullies who have tormented them throughout their lives.
To see each other they use a mirror and watch TV together at the same time.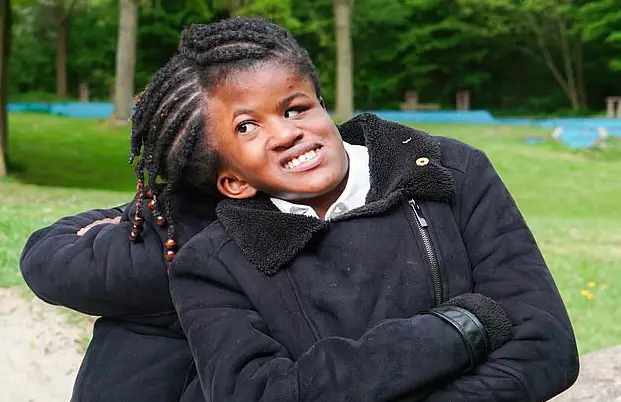 The Craniopagus twins have even started their own YouTube channel and Instagram.
Neev and Nelly want to raise awareness of their condition – which affects just two to six percent of people worldwide. 
They are determined to show the world their unbreakable bond and prove they are more than just "the girls with a disability."
"When we were newborns, everyone thought we were going to die," Nelly said. 
"But we're here now. We're 18 years old and we're standing firm on our four feet. Our bodies are separate, but we're conjoined by the head."
"Everyone thinks we can reach other's minds. But we can't. We have our own thoughts. It means we can both do our own thing, with you know, walking and talking," Nelly explained.
"We have our own YouTube channel so people can get to know us."
"People can hopefully stop staring and find out we are sweet girls. Not just "the girls with a disability."
"It's fun and you can get to meet new people on there. It's nice to know that people don't just respond negatively."