What would drive an 8-year-old boy to take his own life?
Cincinnati school officials have released disturbing surveillance video that shows 8-year-old Gabriel Taye being beaten unconscious.
Two days later he hanged himself.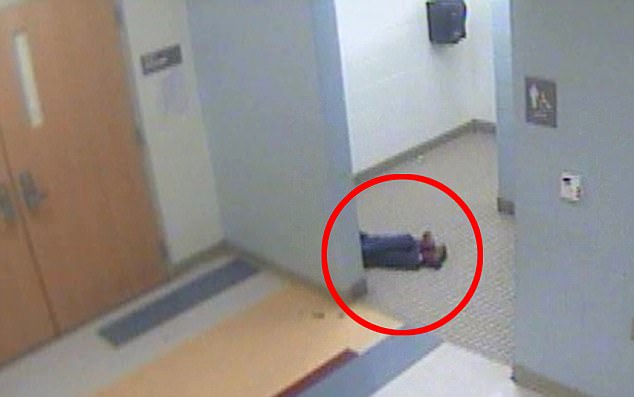 The truly shocking video is shot from a hallway camera at Carson Elementary School.
Little Gabriel is shown being pulled to the ground by another student in a bathroom.
He was left lying for over five minutes while other boys crowded around his body and kicked him. School officials eventually came to his aid.
But Gabriel's mother, Cornelia Reynolds, says the school did not tell her that her son had been assaulted or he had lost consciousness.
Now investigators are trying to determine if the bullying led to his suicide and whether criminal charges should be brought.  
Cincinnati school officials debated whether or not to release the video. In the end, they decided it was in the public interest to distribute the footage.
The school board sought and received approval from Gabriel's mother.
'We felt this video added to the public knowledge about what happened in this case,' Cincinnati Public Schools said in a statement.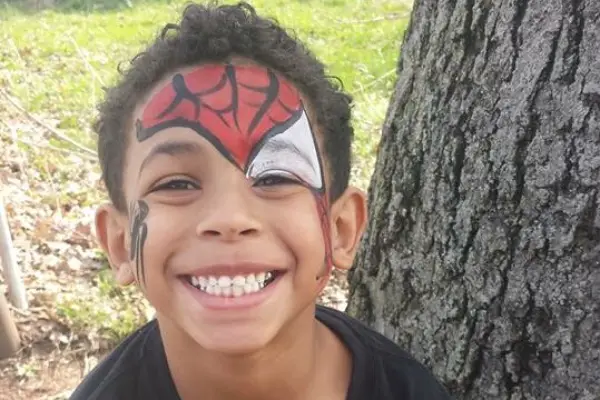 'We believe parents and members of the community have the right to important information that helps them understand how safe students at local schools are.'  
The video footage was taken from an incident that occurred on January 24.
Two days later, Gabriel committed suicide by hanging himself in his bedroom with a necktie.
After viewing the disturbing video, a coroner has reopened an investigation into Gabriel's suicide.
The coroner is also urging police to treat this incident 'as a homicide until proven otherwise.' 
Coroner Lakshmi Sammarco told Cincinnati radio station WLW that she has asked the police for a full investigation.
'It was very hard for me to believe that an 8-year-old would even know what it means to commit suicide,' Sammarco told WLW.
Police initially closed the investigation, believing that school officials were in better position to handle the situation.
It was reported, however, that a detective asked for the name and date of birth of the person in the video in the red and gray coat, according to USA Today. 
Cincinnati police said in a statement that they would have no further comment about the case, and they directed questions to the coroner's office.
R.I.P Gabriel Taye