Eminem has never been one to shy away from controversial topics.
The 45-year-old artist, whose real name is Marshall Mathers, took the stage at The Forum in Los Angeles at the 2018 iHeartRadio Music Awards.
The Oscar-winner performed a gun control-aimed version of Nowhere Fast with Kehlani, 22.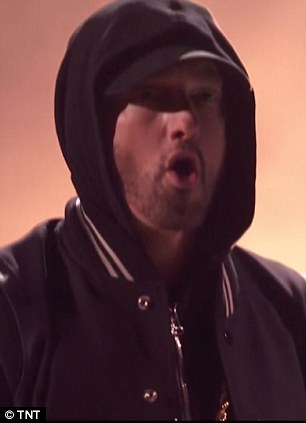 Em we was backed by a live band and string section, with huge flames arose from the stage.
He rapped: 'The NRA is in our way/ They're responsible for this whole production.
They hold the string to control the puppets/ They threatening to take away donor bucks … gun owners clutching their loaded weapons/ They love their guns more than our children.'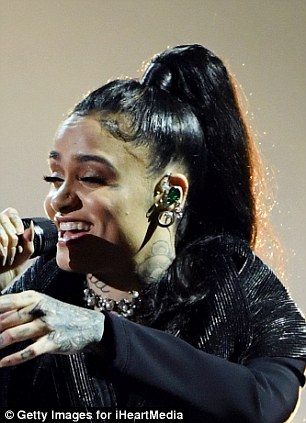 The outing came less than a month after 17 people were gunned down at Marjory Stoneman Douglas High School in Parkland, Florida,.
The tragedy opened up a nationwide discussion on gun control and the NRA's impact on politics.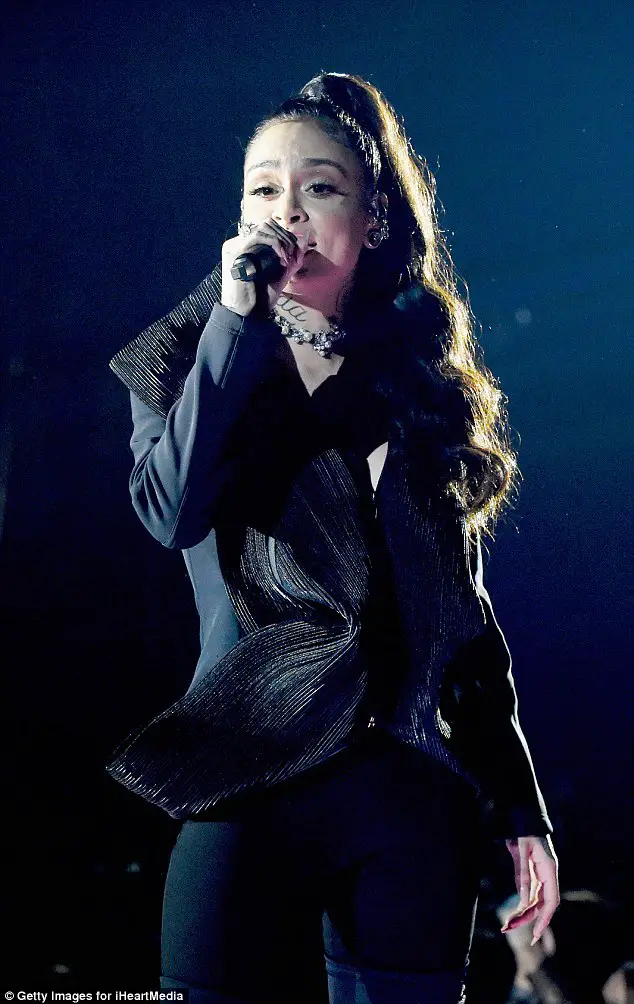 Survivors of the shooting – have emerged as powerful voices in the argument for gun control, with Emma Gonzales, David Hogg and Cameron Kasky among the most outspoken.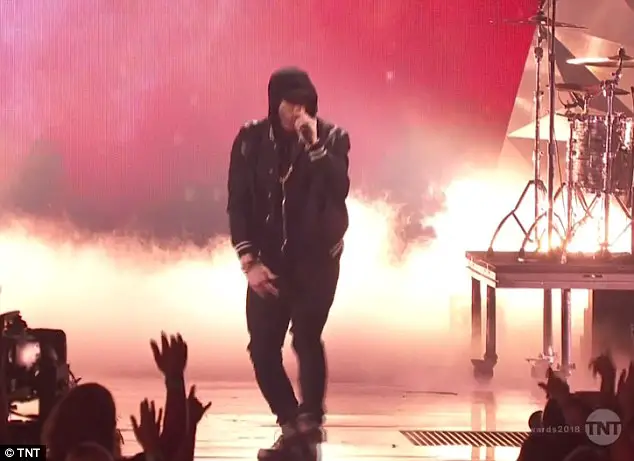 Introducing the Detroit native and Oakland-based singer on Sunday was Alex Moscou.
He is a sophomore at the school who made a statement urging the public to hold politicians accountable over the wide availability of weaponry.
'We're tired of hearing politicians send their thoughts and prayers to us, and doing nothing to make the necessary changes to prevent this tragedy from happening again,' Moscou said.
'If those elected to represent won't do what's right to keep us safe, we're going to be too loud for them to ignore.'
Moscou implored the crowd to participate in the nationwide March for Our Lives on March 24.