I can't imagine how heartbreaking it must be for a little girl to be separated from her daddy.
But for Esther Ayomide it became her sad reality. After arriving in the U.S from Nigeria with her family for a better life, her father was deported.
Esther was only eight-years-old.
But as devastated as the young child was, she was determined to make something of her life.
She studied hard and recently graduated from university.
But the pretty young woman was floored to see her father standing in the crowd cheering her on.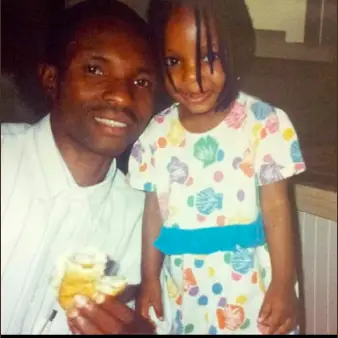 Esther who graduated from Morgan State University saw her father for the first time in fifteen years on her graduation day.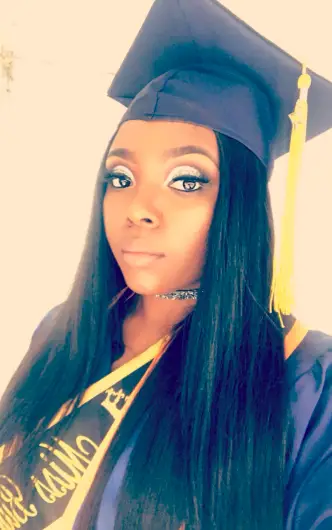 The graduate shared her touching story on her Twitter page.
According to testimony, her father was handcuffed right in front of her and deported to Nigeria.
She thought she would never see him again.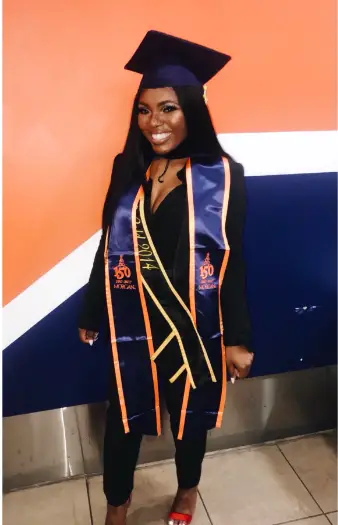 The happy graduate praised almighty God that he made it possible for her father to witness one of the most important days in her life.
She wrote: '15 years ago my dad was handcuffed and taken away from me. He was deported back to Nigeria.'
'I thought I would NEVER see my dad. Yesterday I saw my dad my first time since I was 8.'
'God made it so that he can see me walk across that stage. GOD I THANK YOU !!!! I cried so much.'
Congratulations Esther!