The amusement and the fun which claw crane machines bring to users' lives have touched new limits with the variety of these machines. Players find it worthy of playing with a small coin for possible gifts, and owners might gain certain profits with these machines. The mutual interest of customers and owners makes claw vending machines a successful business avenue. 
With the popularity of these claw crane machines, people seek new ways to share their brand information with the public. Thus, the custom claw crane machine comes into the market and wins numerous appreciations.
In case you are still wondering about the custom claw crane machine, this article will guide you to figure out what it is, its features, and its applications. And finally, the best product will be recommended to you. 
What is the Custom Claw Crane Machine?
Unlike normal claw vending machines that have already set functionalities, custom claw machines can be manufactured to meet your highly personalized needs. It is accessible to add your brand, logo, and other significant designs to claw crane machines, helping you customize and satisfy your targeted audience's needs and tastes. 
To mention that, the custom claw crane machine from Season Prize is a capable product that will provide you various styles and create a different atmosphere to suit your game room. Now, Season Prize has become the leader in the market with various popular custom claw crane machines. Their customized products are shown in different places and win huge appreciation worldwide.
Features of the Custom Claw Crane Machine
A custom claw crane machine, which is designed to meet the customers' needs in different places, has various styles and features. The followings are the most significant ones:
Customized Logo: In a custom claw machine, you can have a logo of your own to enhance your brand awareness to the maximum possible extent. Season Prize is a capable custom claw machine manufacturer that will put your logo in the right place of the machine. 
Customized Outlook: The most visible part of a claw crane machine from faraway is its appearance. With a custom claw crane, you can design the outlook of the machine in the way you want it to be. Whether you want a blind box or boutique shape, everything is possible in a custom claw vending machine.
Customized Color Scheme: Choosing the best color scheme can help you make a great impact on your targeted audience. With a custom vending machine, you can combine your favorite colors and designs on these machines to attract potential customers.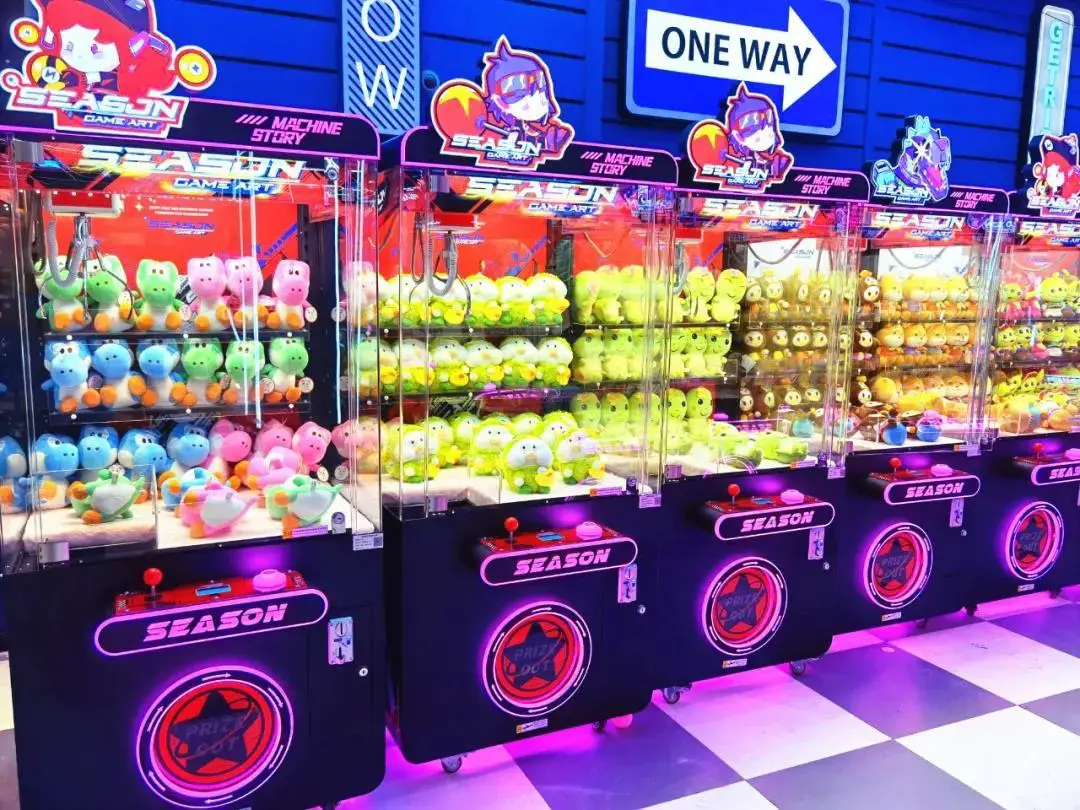 Application of Custom Claw Crane Machine
It is acknowledged that the custom claw crane machine is an effective way to improve your brand awareness and attract potential customers. Custom claw crane machines, especially those from Season Prize, have numerous applications. The main places to use custom machines are mainly in the following:
Video Arcades: In amusement arcades, people come with the sole purpose of having fun. So a strategically custom claw machine is one of the most effective ways of giving your potential customer a source of joy.
Supermarkets, Movie Theaters, and Shopping Malls: Custom claw crane machines in these places are not only effective ways to improve your brand awareness but also bring entertainment to potential customers. And due to this reason, it is obvious that supermarkets, theaters, and shopping malls contribute the most to custom claw machine's market growth.
Where to Purchase Custom Claw Crane Machines?
Now that you must have an explicit understanding of custom claw crane machines, the next step is to find a capable custom machine provider. Season Prize, whose custom products are widely used worldwide, is your best partner. 
On the one hand, Season Prizes provides you various products that can be customized. Their top-selling products, such as Pink Date and Freeland Wanderer, can be customized with the integration of your fantastic ideas. The widespread use of these custom machines in worldwide malls and shopping centers has witnessed the ability of Season Prize.
On the other hand, Season Prizes guarantees you will find the most suitable one to fit your styles. It has the ability to customize claw crane machines that are suitable for your theme or the style of your game room. For example, suppose you want to create a Disney-style home entertainment paradise. In this case, Season Prize will provide you a claw crane machine that not only emphasizes the game experience but also conform to the customers' business philosophy.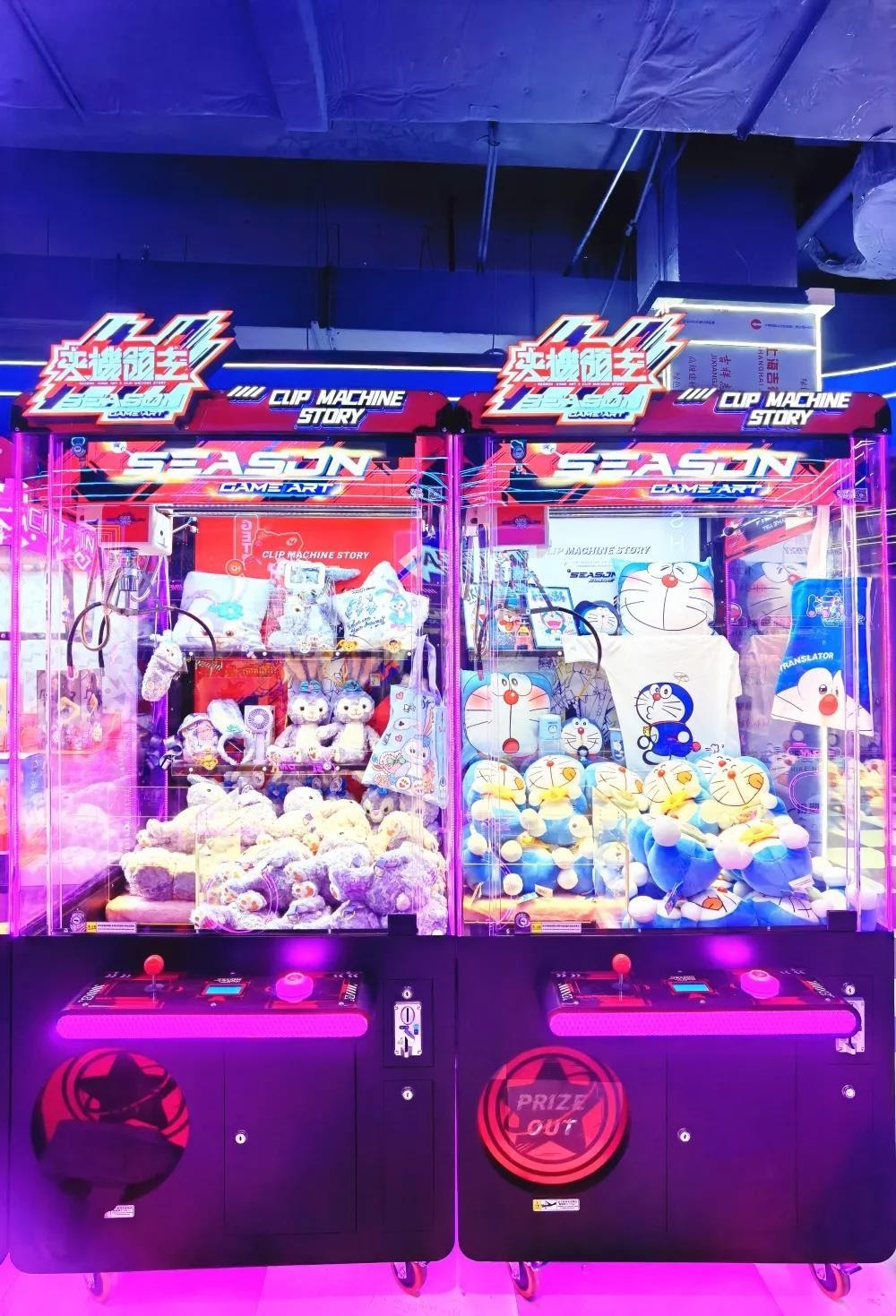 The Final Word
Season Prize has championed the processes of making highly revenue-generating claw crane machines for its customers worldwide. With the capability of bulk production, they ensure that your machines do not get delayed ever. They have seven different testing standards for which they evaluate the machine before releasing it for sale, which ensures the quality to the maximum possible extent. In addition, Season Prize is being trusted by heavyweights of the entertainment industry, which becomes a big endorsement for them to continue their mission of bringing a smile to people's faces. Thus, if you are enthusiastic about their custom machines, please don't hesitate to contact them!