Kendrick Johnson, 17, was a promising young athlete.
He was found dead at Lowndes High School in January 2013. 
The school maintain that he suffocated after getting stuck in a wrestling mat while reaching for a sneaker.
A state autopsy also determined that Johnson's death was accidental.
But his parents believe he was murdered.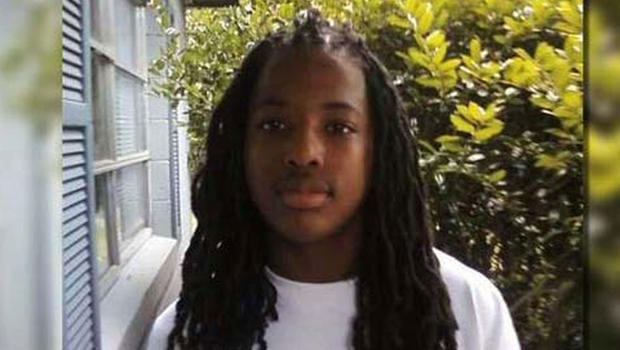 Now a wrongful death lawsuit filed by Kendrick's parents has been dismissed. 
The South Georgia teen was found dead and rolled in a gym mat. 
US District Court Judge W. Louis Sands dismissed the case over a technicality. 
Kenneth and Jacquelyn Johnson apparently failed to serve the defendants with their amended lawsuit in a timely fashion.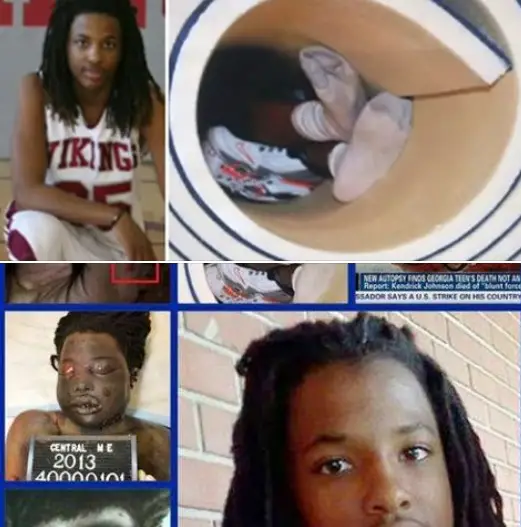 Johnson's parents filed the $100 million lawsuit against dozens of local and state officials in January 2015. 
Several grisly photos and videos have been leaked by the social action group Anonymous. They along with Kendrick's parents believe he was killed and there is a huge cover up.
The family became suspicious over a group of students who were recorded on security cameras heading into the gym moments after their son, on the day he was killed.

His body was discovered on the morning of January 11 in the high school's gym after his parents reported him missing the night before.

In Kendrick's parents lawsuit they name their son's former schoolmates Branden Bell, Brian Bell and their father, FBI Special Agent Rick Bell, as defendants of a wrongful death claim.
The Bells have denied any involvement in Johnson's death.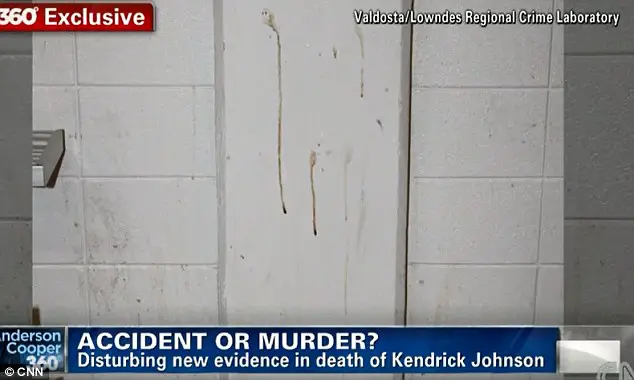 "We're pleased to see the case dismissed once again. The case was meritless from the beginning and has now been dismissed twice," said attorney Patrick T. O'Connor, who represents the Bell family.
"The only thing remaining is for the Superior Court of Lowndes County to make an award of attorney's fees in favor of the defendants," O'Connor added.
The Johnsons' attorney, Chevene King, filed a motion for dismissal in March 2016 as a Department of Justice investigation looked into the tragic case. 
But the Justice Department declined to file charges and the Johnsons' had to refile their lawsui several months later.
In August 2016, Georgia Judge Richard Porter ordered the Johnsons and King to pay legal fees of several city and county officials named in their lawsuit. Judge Porter has not determined the amount the Johnsons and King must pay.
But for Kendrick's father the answer is simple: 'Someone murdered him,' Kendrick's father Kenneth Johnson said. 'They should be in jail.'