Love & Hip Hop's Alexis Skyy was heartbroken after her daughter Alaiya was born premature.
But thankfully her baby girl is getting stronger every day.
The video vixen shared a cute snap of her first child with ex-boyfriend Fetty Wap on Monday.
Little Alaiya is seen smiling while hooked to a respirator at the NICU on Monday.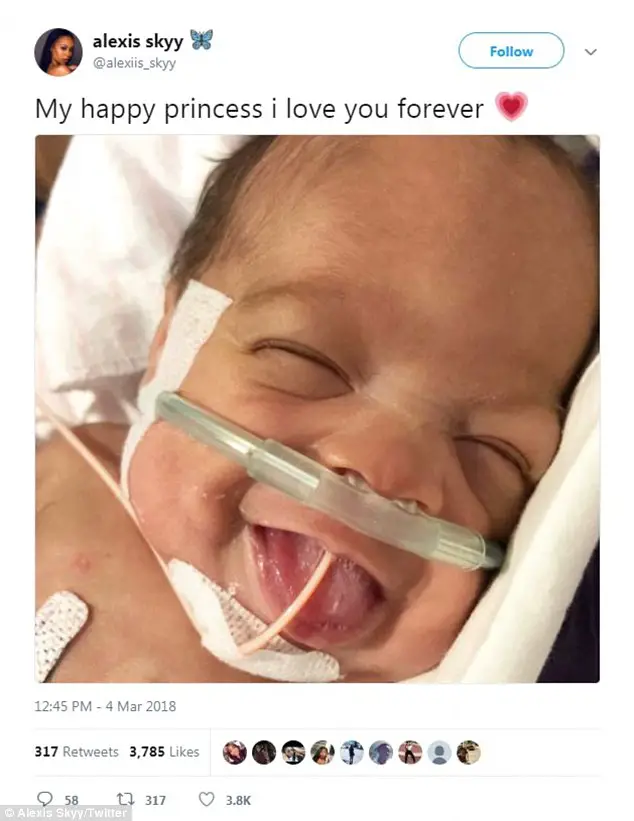 The 23-year-old new mother and the 26-year-old rapper publicly split in 2016.
They welcomed their 2lbs 'happy princess' on January 4 when Alexis' water broke three months early.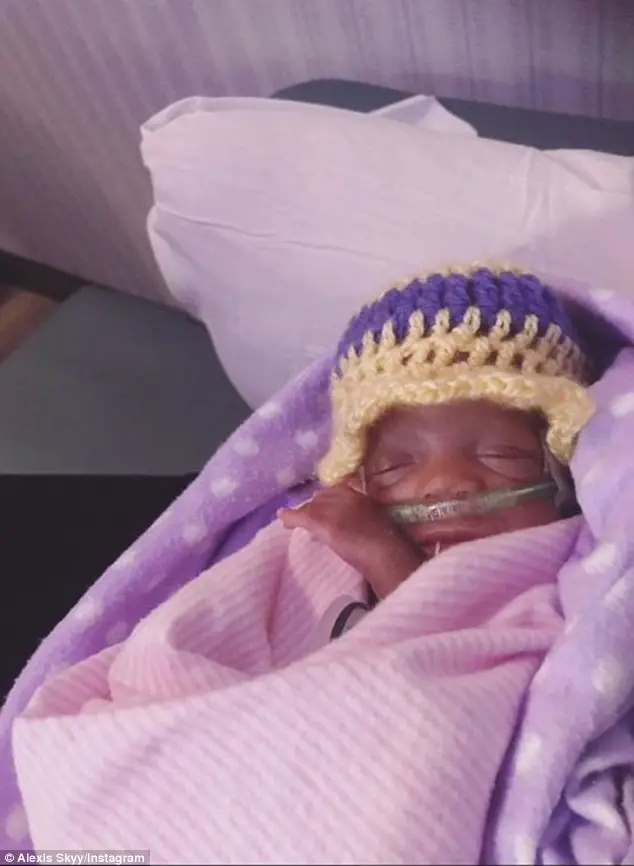 The New York-born exotic dancer also shared a sweet image of little Alaiya wrapped in pink and purple blankets.
Her daughter is seen with a tiny white-and-purple beanie on her head.
In an Insta-story from her delivery room, Alexis revealed that both she and her two-time Grammy nominee ex were also 'preemie' babies.
Fetty (born Willie Maxwell II) was by Skyy's side throughout the birth of his sixth child.
His other babymama Lezhae Zeona confirmed she's expecting their second child on November 16.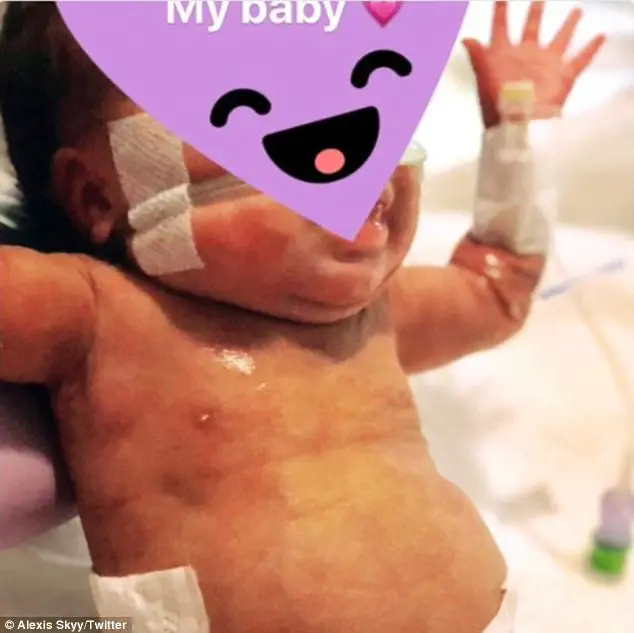 Skyy originally broke up with Fetty after she claimed he cheated on her with reality star Masika Kalysha on her 21st birthday.
Masika later gave birth to their two-year-old daughter Khari Barbie.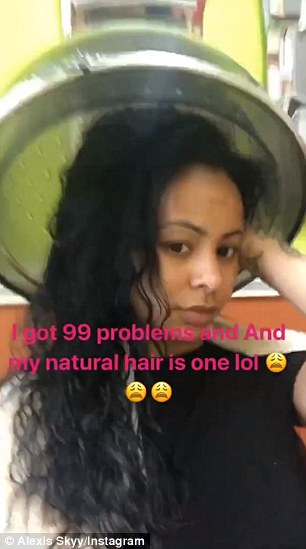 On Monday, Skyy shared Insta-stories of herself being pampered at the hair salon.
Alexis – who boasts 2M social media followers – captioned the clip: 'I got 99 problems and my natural hair is one.'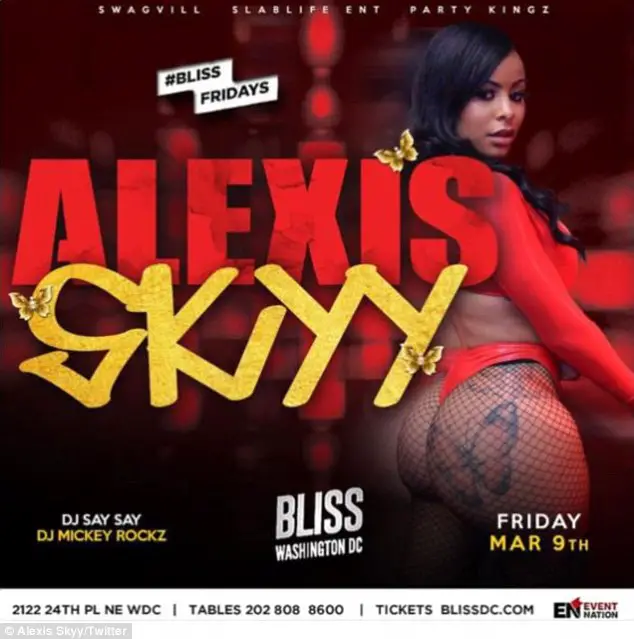 Skyy will next hit the stripper pole this Friday at Bliss Nightclub in Washington, D.C.
She has been criticized for stripping while her daughter is still recovering in hospital.
In an Instagram Live session the Love & Hip Hop: Atlanta star said: " This is how I make my money. I've always been on Instagram, I've always taken pictures."
"I've always taken sexy pictures. Like, this is what I've done for a while now. Everbody knows…this is nothing new to ya'll. I'm still gonna provide for my child."