Catrina Raiford once had the unfortunate title of being the world's fattest woman. 
But after a diet and exercise overhaul, the 40-year-old from Florida has lost a staggering 570lbs in weight. 
Now a regular at her local gym, Catrina is even trying her luck with love. She has joined dating app Tinder in a bid to find romance.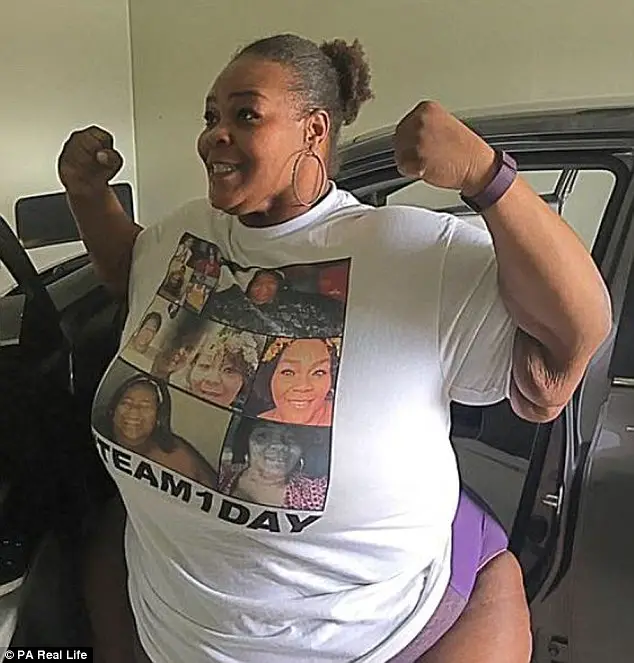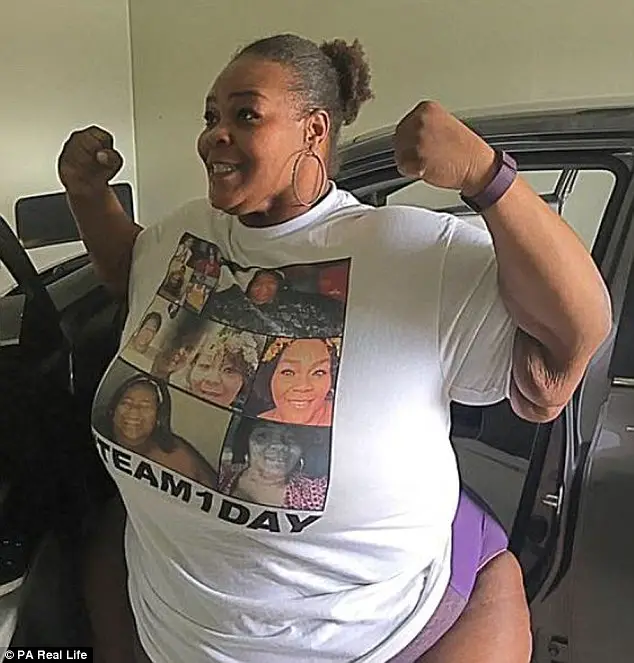 Catrina admits she would previously 'catfish' men by using photos of slimmer women to trick them into talking to her online. 
Catrina's new found lease of life is a world away from where she was in 2002.
She hit the headlines after the side of her home was bulldozed away because her 1,000lb frame left her bed bound. 
After shedding 576lb, she is now a shadow of her former self. 
Now Catrina's out on the dating scene, she is constantly asked by suitors how she managed to shed the pounds.
'They ask me for tips for their sisters, aunts, mums,' she laughed. 'Still, it's amazing to think that a few years ago I couldn't move and now I am dating.'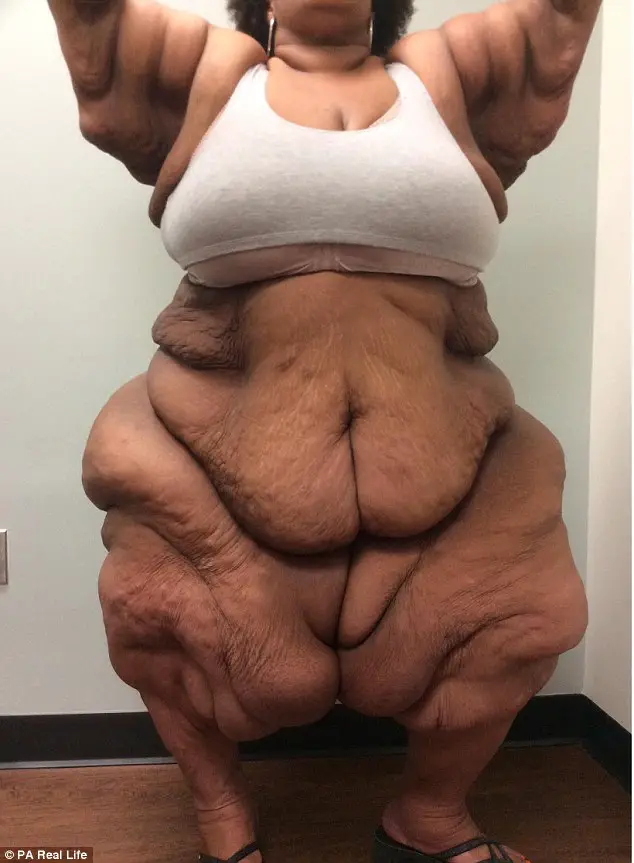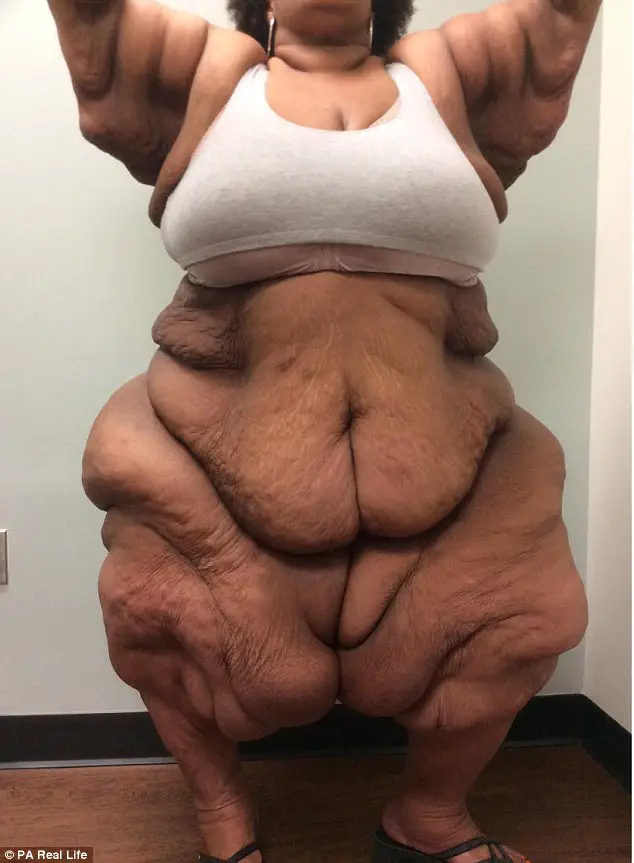 But it is a remarkable story.
Catrina used to be completely immobile and bed-bound. One day she developed breathing difficulties and needed to be taken to hospital. 
The side of her Florida home had to be bulldozed to get her out.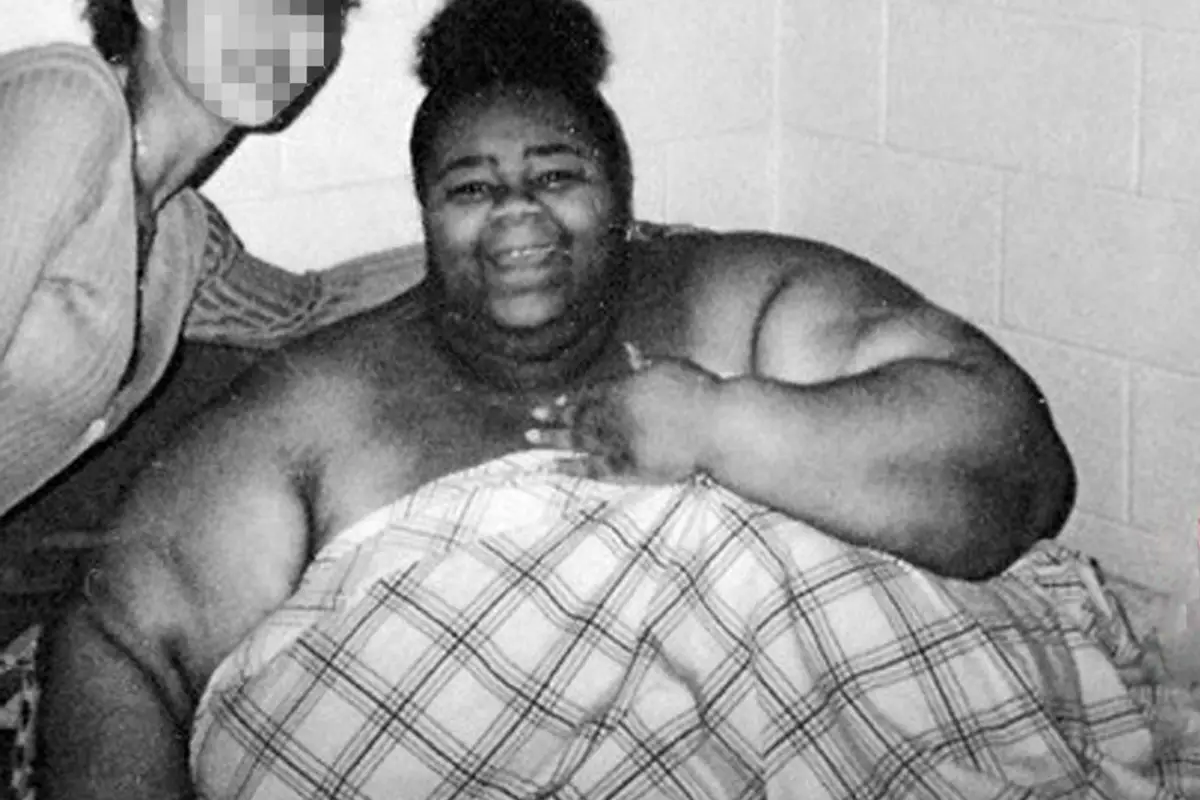 Now, more than a year after first sharing her story, Catrina, who has since moved to Texas, has slimmed down to 392lb.
She now plans to lose even more weight and is eager to have 140lb of sagging skin cut off.
'For the first time ever, at the end of December, I worked out for an hour in the gym,' Catrina said. 'I took a video of it to inspire other people.'
More than 6,000 people watched the video of Catrina sweating, as she explained her workout.
Now, for four hours a week, she works out on the floor. She also enjoys water aerobics.
'I love it,' she said. 'It really gives me confidence.' 
After her house had to be bulldozed, in order to take her to hospital, she finally embarked on a strict diet – switching sugary snacks for small portions of lean meat, fruit and vegetables.
Catrina spent her time on the internet, lying to men about her appearance and having 'catfish' relationships.
'It was the worst time of my life,' she confessed. 'I just wanted to die. Each day I'd just eat and go online from morning to night.'
With the help of specialists, a calorie-restricted diet and very light exercise, she went on to to lose 294lb naturally in three years.
Then, in 2005, she had a gastric bypass procedure. 
'Being bulldozed out of my house was the worst thing that had ever happened to me,' she said. 'But it was also the thing that saved me. Now I'm a new woman.'
'I was in bed for so long that now I've lost the weight, I just want to be free.'