The United Kingdom comprises England, Scotland, Wales, and Northern Ireland. As one might expect from a place that has, in many respects, shaped the entire world, there is a lot to be found there, from ancient monuments to Neolithic sites.
Because there is so much to see, you need to meticulously plan your visit. If you don't plan, then you will miss out on seeing a lot of important historical and cultural sites.
This article will break down and explain exactly how you can plan and prepare for your trip to the U.K:
Sightseeing
In order to make the most out of your trip to the United Kingdom, you need to first plan out what you intend on seeing. By compiling a list of cities that you want to visit, you will make it easier to plan for travel, accommodation, and activities. Here are a few cities that are absolutely worth seeing in the U.K:
London is England's capital city. As one might expect from a city that, at one time, ruled more than half of the world, there is lots to do there. If you are interested in history, then you could take one of the city's many blue plaque tours. Throughout the City of London, houses and buildings that were home to famous people are marked with blue plaques. These tours will take you right through the heart of London, and out to the city's outskirts. You could also visit one of the city's many museums and galleries.
Windsor is a stone's throw from London. It is where the Queen lives for most of the year, and where royal weddings tend to take place. You can actually visit her home, Windsor Castle, on a tour. In addition to housing the Queen, Windsor is also located next to Eton, a small town in which the U.K's most elite school is located. The school, also called Eton, is where Britain's current prime minister went. In addition, many of Britain's most famous authors, politicians, and thespians went to Eton. There are also lots of gift shops, pubs, and restaurants there.
St. Albans is also located near to London. It is Hertfordshire's fourth largest town. St. Albans has a cathedral, and just outside the doors to its cathedral, the ruins of an ancient Roman city. If you are visiting St. Albans, then you can take a direct train from London St. Pancreas Intl to St. Albans Ctrl. These trains run on a daily basis. The train takes no longer than forty minutes to reach either destination. St. Albans also has regular street-food markets and lots of restaurants for you to grab a bite to eat in.
Liverpool is a city located much further north than any of those that we have mentioned so far, but it is very famous because of its connection to Britain's most popular band, The Beatles. You can take a tour there, which takes you past all of the band member's former homes, and to the various bars and clubs that they used to play in. Liverpool also has a former UNESCO World Heritage Site, its docks, which are worth visiting.
Travelling
If you are going to be visiting the U.K, then you need to plan out how you will travel around the country. Most agree that the train is the best way to travel in the United Kingdom. If you are on a budget, then follow this link and check out "ticket-splitting." Splitting your ticket will allow you to save a lot of money on train tickets. You could also rent a car or take internal flights. These two options are very expensive however and aren't suited to everybody, not to mention driving around the United Kingdom can be very difficult, because of the many country lanes one has to navigate.
Accommodation
You also need to plan out where you will be staying. If you are on a budget, then you could consider staying in a hostel. If you have more money spare, then you could either rent a self-contained apartment, or you could stay in one of the country's luxury hotels. Some of the world's most luxurious hotels are located in London, so you won't be stuck for choice. It is also, of course, possible to rent an Air Bnb. There are many Air Bnb hosts in London – and throughout the United Kingdom – so you won't be stuck for choice.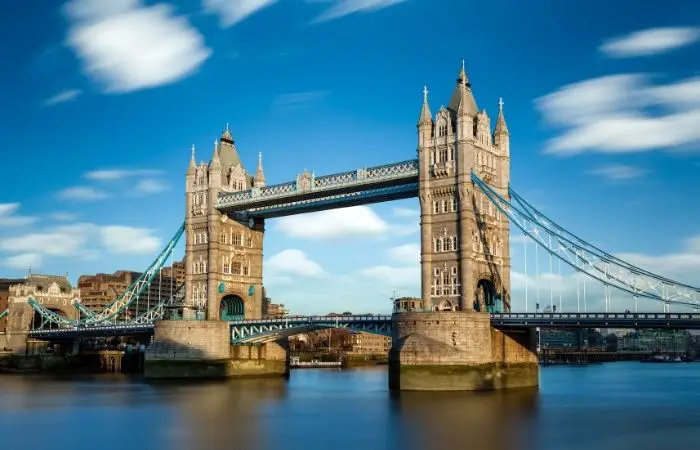 Eating
When you know where you are going, where you will be staying, and how you will be getting there, you can begin planning out where you are going to eat. The U.K has a lot of restaurants, street-food vendors, and pubs, so plan out where you will be going beforehand so that you can ensure you eat in the nicest places possible. If you are on a budget – but will be staying in a self-contained apartment – then you could cook for yourself. There are lots of budget grocery stores in the U.K. Be on the lookout for Asda, Lidl, and the Co-Op.
Activities
Once you have your travel destinations mapped out, you can begin planning out activities. As we have already mentioned, there's no shortage of things to do in the United Kingdom. Try to mix things up and see both historical sites, and new ones too. If you are interested in cultural pursuits, then you could also visit one of the U.K's many museums or galleries. Here are some of the U.K's most popular tourist sites:
Hampton Court Palace is located just outside London. It was the former home of King Henry VIII. Rumour has it that the palace is haunted by one of the brutal king's former wives.
Stonehenge is located a few hours from London, in Wiltshire. You can take busses directly from London to Stonehenge. You could also visit Winchester, a city very close to Stonehenge with a beautiful cathedral.
Buckingham Palace is located in the heart of London, in the city's historic St. James district. You can take tours of the palace's gardens.
If you are going to the United Kingdom, then preparation is essential. If you don't prepare and plan, then there's no way that you will see everything that there is to see. If you are struggling to plan, most experts recommend signing up for a tour.