Those who went kayaking will tell you how thrilling it can be. It is an amazing outdoor activity that enables you to experience the great outdoors and enjoy the water safely and comfortably. Of course, you cannot do it without the right equipment.
Now, if you're currently searching for the best gear and accessories, then you should get yourself familiar with some facts before you spend a dime. Having the right gear is crucial if you want to enjoy this activity in the best possible way.
Although there is a huge selection of things on the market, it still doesn't mean that choosing the right gear is less challenging. On the contrary, but don't worry! That's why this article is here, to help you select the best stuff for your next adventure.
Kayak Accessories And Gear You Must Have
Life Jacket
Do not even think about kayaking without having a good life jacket. This is for sure the most crucial on-the-water safety tool. If you're planning on buying one, you should opt for a life jacket that is comfortable enough so you can wear it without experiencing any issues.
Luckily, the market is loaded with top-notch life jackets of all sizes, so you'll be able to find the right one for you relatively fast. A majority of kayakers love to use either a Type V life jacket, or a US Coast Guard Approved Type III. 
You should look for one that comes with huge armholes, along with a couple of adjustment straps. Now, if you want to go kayaking offshore, then you should acquire a jacket that contains a pocket for a marine VHF radio.
On the other hand, if you wish to bring a knife on the outside of the life jacket, then you should opt for the lash tab that is going to secure the sheath. 
Paddle
Here's another thing every kayaker must have. This is one of those kayaking gear items that have to be carefully picked if you want to make sure you've chosen the right thing. The first criterion that must be taken into consideration is your height.
Now, a lot of less experienced kayakers tend to purchase a paddle that is usually too long. This is a huge mistake that is going to make your whole experience much worse and less comfortable.
On the other hand, there are those types of people who opt for paddles that are way too short. That's another bad move that can cause you to pound the paddle against the sides of your kayak with every single stroke.
If you want to ensure you've selected the ideal one, then you should stand straight and then raise your paddle next to you vertically. Then you should reach up to your hands and snatch the ends with your fingers.
If you are comfortable holding the ends without bending the wrist or reaching way too high, then you've found a great match!
What Else Do You Need?
Kayaking Gloves
You should know that every kayaker will tell you that your hands can easily get bruised while you are kayaking. And at the end of the day, it doesn't really matter if you are doing rapids on a cold river or you're simply having fun while paddling; your hands must be protected at all costs because you do not want them to end up getting beaten up.
Now, if you're not using your hands too much when you're working, then it is highly likely you think that the area between your forefinger and thumb is extremely tough. Well, if that's the case, think again!
After one hour of paddling, you will quickly realize how wrong you are. Therefore, if you want to make sure you are enjoying this activity to the maximum, you have to spend some cash on a good pair of kayaking gloves.
Dry Bags
This is an accessory that is as equally important as any other. If you purchase five-liter dry bags, you will be able to easily place all your essentials, such as snacks, water, phone, mobile phone, and other things.
On the other hand, if you need something bigger that is going to be able to hold larger things, like your clothes, gear, and other accessories, then you should certainly opt for ten-liter dry bags. For the time being, you can find dry bags in various shapes.
They are normally made out of nylon. Some of them have waist and shoulder straps which can be very beneficial if you are hiking or camping.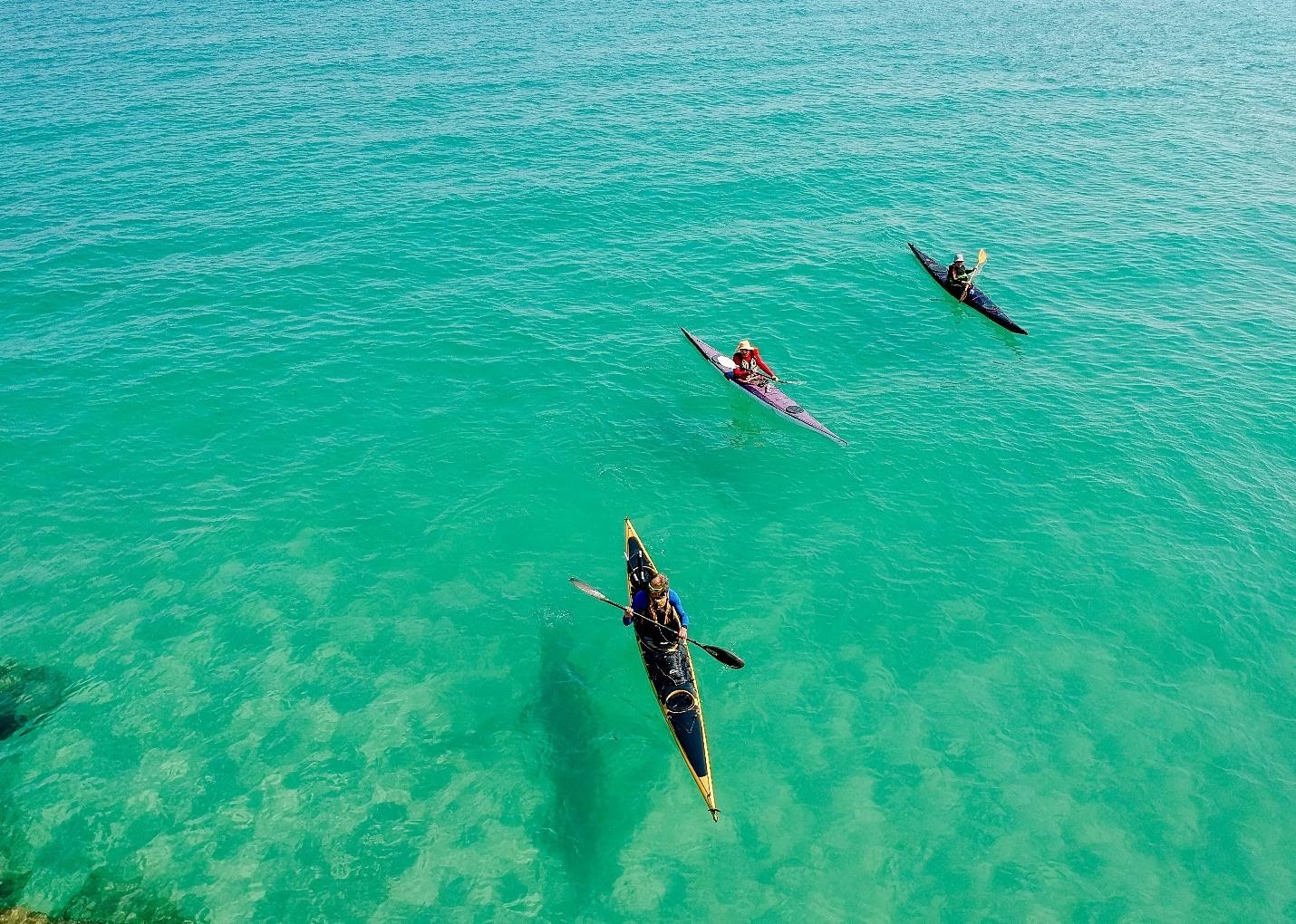 Kayaking luckily doesn't require a lot of gear; however, there are some things that everyone must have if they want to have the time of their lives. The items that were listed in this article will surely be of huge help during your adventure.