Successful weight loss requires a well-structured plan. The cornerstone of that plan is a combination of a healthy diet and regular exercise, but they are not enough in most cases. You need to support a well-balanced diet and regular workouts with other strategies to get significant improvements. That's where the EMS machine for weight loss steps in. 
In case you are still wondering about the EMS machine for weight loss, this article will help you figure out what it is and how it can benefit you. 
What is an EMS machine for weight loss?
The EMS stands for electronic muscle stimulation. It is a type of physical therapy or a fitness technique that relies on the machine to transmit electrical impulses through electrodes applied onto the person's skin. In general, it is a weight loss machine using electric muscle stimulation that adopts the EMS fat burning approach to achieve the therapeutic outcome of reducing weight.
A growing body of evidence confirms EMS intervention has positive effects on the body. In one study, women who used EMS three times a week for six weeks experienced a decreased waist circumference, body fat percentage, and subcutaneous fat mass. 
How to get fit by using the EMS machine for weight loss?
Now that you've seen that EMS machine can, indeed, help you lose weight, you're probably wondering how to get fit by using it. Here's what you should know. 
Working principle: NMES 
Here, NMES stands for the neuromuscular electrical stimulation that sends electrical impulses to nerves and causes muscle contraction. Additionally, NMES improves muscle endurance, strength, explosive force, and other aspects. After NMES therapy, muscles contract more effectively and thereby improve the thickening of muscle fiber. It increases muscle volume and may activate aerobic metabolism enzymes. 
Using methods
Thanks to 12 pairs of electrical stimulation pads, you can use the machine on the whole body simultaneously. The pads can work simultaneously or independently, depending on your needs and goals. To mention that, the EMS machine for weight loss from Longest has an excellent circuit board that allows the pads to work together with different energy for a long time without losing control. You can lose weight and get fit with Longest's products thanks to several modes they offer. These include relaxation mode, standard mode, toning mode, and thigh and hip mode. 
Application areas
The abovementioned modes allow the device to target different muscle groups. Application areas of this EMS machine for weight loss from Longest include the back of the chest, upper arms, abdomen, buttocks, thigh, and lower legs. The ultimate goal is to ensure slimming and toning effects on the whole body. 
Benefits of the EMS machine for weight loss
The use of the EMS machine for weight loss keeps growing as this device becomes more popular. Compared to other weight-loss methods, the EMS machine from Longest has the following merits:
Lose weight safely and effectively.
Get rid of cellulite.
Tone your body.
Lymphatic drainage.
Toxin release
Water retention and puffiness relief
Where to find the best EMS machine for weight loss?
Adding an EMS machine to your weight-loss strategy can improve the results and help you achieve your body goals faster. But, where to find the best EMS machine for weight loss? The LGT-2320BE from the Longest is a great option to consider. 
Basic features
The electronic muscle stimulation LGT-2320BE device consists of the main unit, power cord, electrodes and electrode lead hoses, and patient safety switch. The electrotherapy device provides two-channel groups of NMES current. By electric stimulation, the device regulates bioelectric and endocrine systems to speed up metabolism.
Effective exercises
The LGT-2320BE device is a practical way to slim down, as it makes the exercises you do even more effective. The 45-minute session can burn up to 1000 calories and contribute to a safe and effective weight loss. 
Easy to operate
This EMS machine is easy and convenient to use on several application areas at once. In this way, multiple muscle groups are engaged, and results are more pronounced. Also, there are several modes, and it's possible to use the device at rest or while exercising.  
Guarantee your safety
The machine doesn't cause pressure during workouts. For the user's safety, the device comes with automatic intensity locking. Since it's a non-invasive type of device, it doesn't require any downtime after the session. In other words, the LGT-2320BE machine is safe for use and isn't associated with discomfort or other uncomfortable side effects.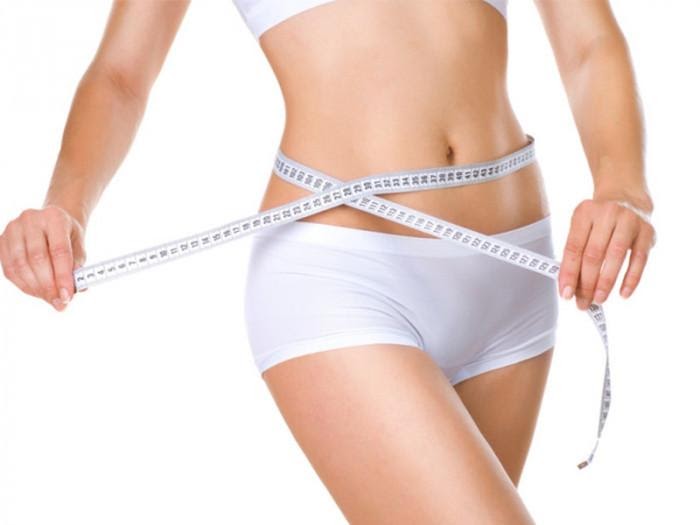 Conclusion
The use of EMS machines for weight loss keeps increasing. And Longest is one of the most reliable brands of EMS devices that work to activate different muscle groups, encourage calorie burning, and lose weight effectively. The devices from Longest are safe, easy to use, and utilize the advanced technology to yield their effects. Thus, if you are in the market to purchase a capable EMS machine for weight loss, Longest is your best choice with their satisfying services and reliable products.