The global pandemic has created many restrictions across the world, not least of which the ability to travel freely. While air travel is still possible, many different countries have rules and regulations and you still run the risk of virus spread due to the number of passengers on board the plane. With private jets, the risk is substantially lowered and the convenience to the passenger is increased so here's a short guide on how to travel via private jet charter during the COVID-19 pandemic. 
An Overview of Private Jets
When you charter a private jet you significantly diminish the interaction you have to have with other people. Passengers can be collected using company transport from home or work and taken straight out to the plane door on the airstrip. There are less crew involved and of course, passenger numbers are going to be severely diminished to just your party, or perhaps a few other guests if you are using a charter flight to get to a more remote location. With social distancing, track and trace, and other tools in place you can be sure of a safer journey. It is also more convenient, at any time not just during this unusual virus interruption, to travel via private jet.  
The convenience of not having to wait around in airport terminals is one of the appeals of private jets. It just so happens that it is also a useful point when it comes to the pandemic. It means there is no need to arrive at an airport hours before check-in and have to hang around in the terminal with other people waiting to fly. Our staff are on hand to take care of all passport and other paperwork issues for you, and you can simply transfer straight from your private car into the private jet as it waits for you on the tarmac. Private jets can be contacted for any reason, they can be used for business purposes or simply to transport you to a holiday destination. There is nothing within the current restrictions that changes this at all. 
People often ask what the difference is between flying first class and flying private jet. If you have experienced both you will know that they are completely different. First class may get you benefits not available to the rest of the passengers, but you are still one of a large number on board a commercial airliner. Flying private is a very individual, luxury experience that is Far superior to even first-class flights. You can also make requests for specific movies, music, anything you like. Your private jet company will work hard to ensure that your every whim is catered to. 

Destinations
With the current pandemic, private jets do have to adhere to any rules regarding no-fly countries that we may have. If you are flying into a country that has COVID restrictions on return, you may still have to self-isolate when you get home. These are not things that are within the control of a private jet company, they are being dictated by the government. What you do have is flexibility on when you fly, and your private jet company will be able to ensure that your schedule works well for connecting onward travel etc. When you arrange your charter, the staff will be able to update you on the status of the country you wish to fly to and explain any restrictions that are currently in place. Fundamentally, that is the only major change to how a private jet can be hired during the current circumstances. Ordinarily you would have full global coverage, but just for now this is out of the control of your company. 
Before You Fly
In line with government regulations, before you fly you will be asked to answer a short questionnaire about COVID-19 symptoms. The staff will need to know if you are showing any symptoms or have a positive test and are still within your quarantine period. In this case you are not permitted to fly, and in this case your flight will need to be rescheduled. This is a global policy, so must be adhered to. Each charter jet will also be closely watching every member of staff, and they will have regular temperature checks, and also be aware that they must not come to work if they are displaying symptoms or have a positive test result. In line with track and trace, your name and address details will be held as a passenger itinerary, and you would be informed if subsequently there was a COVID outbreak within the passengers or crew.
Every aircraft will be deep cleaned between flights, this is standard protocol anyway and some charter companies will have put in place extra COVID cleaning routines. One thing that has been introduced in many cases is cabin fogging, which is where a high-grade disinfectant is sprayed onto every surface within the aircraft cabin. Of course, this is done when the plane is empty, but it does mean that it receives a very deep clean before the next group of passengers are ready. Private jets also have the luxury of a longer turnaround time, and if they are not happy with the arrangements with one aircraft, they can simply swap it out for another. It does mean that All of the facilities are touched a lot less than a commercial jet, for example if you need the bathroom during the flight you will be the only group of people using that facility. We would still recommend that whoever you travel with you maintain good hygiene and wash your hands or use antibacterial gel once you have visited the toilet cubicle. For your peace of mind, the cabin crew are also generally happy to go in and disinfect the room between uses. 
On the Day 
There is some movement on how an individual company implements the rules. So, on arrival you may or may not receive a temperature scan. A small handheld device will be passed close to your forehead and let the staff know whether you are running a temperature or considered safe to travel. You will be asked to wash your hands and wear a mask in communal areas while boarding takes place. Again, it will be up to the individual company to decide whether you can then remove the mask Once the aircraft is in flight. It is likely that if this is a family charter, and you are all within the same group there would be no reason to leave masks on during the flight to. When moving about the cabin, the steward or stewardess may choose to wear a mask and will have gloves on while handling and serving food and drinks. For safety stewards will return to a socially distance point when not required, but they are always on hand so if you need anything at all simply press your call button. 
If you were to feel unwell during the flight you should inform the cabin crew and explain the problem. You should also report a positive COVID test that occurs within seven days of a flight back to the charter company so that they can decide what action, if any they need to take. Everything else will be as you usually find it, and whatever you need in the way of food, drinks and other essentials can still be provided. Most airlines will also provide antibacterial hand gel in the cabins so you can refresh your hands whenever you feel the need. Generally, when it comes to flying private jet your every need is considered and taken care of and COVID does not change this fact. During the flight you may see the cabin crew wiping down door handles, and other surfaces that are touched by multiple people and of course this is entirely for your benefit and should not interrupt your experience in anyway. 
Benefits of Private Jets
Being one of a handful of people rather than 400 plus people means it is much easier to offer a tailor-made service just for you. Many people who experience a private jet flight never want to go back to commercial flights and this is totally understandable. You will receive a unique level of attention making you the most important focus of the journey. You should let your charter company know if you have any special requirements or requests. For example, food allergies or preferences so that they can cater to your needs accordingly. The standard of catering on a private jet is far superior to a shrink-wrapped sandwich or reheated meal offered on commercial airlines so they are more than happy to work in any dietary requirement you may have. If you are scheduling a private jet for a special birthday or anniversary gift, your charter company will be more than happy to be co-conspirators in ensuring a surprise gift is delivered at just the right moment for example, After all there is nothing more romantic than a diamond ring in a glass of champagne or in a cake.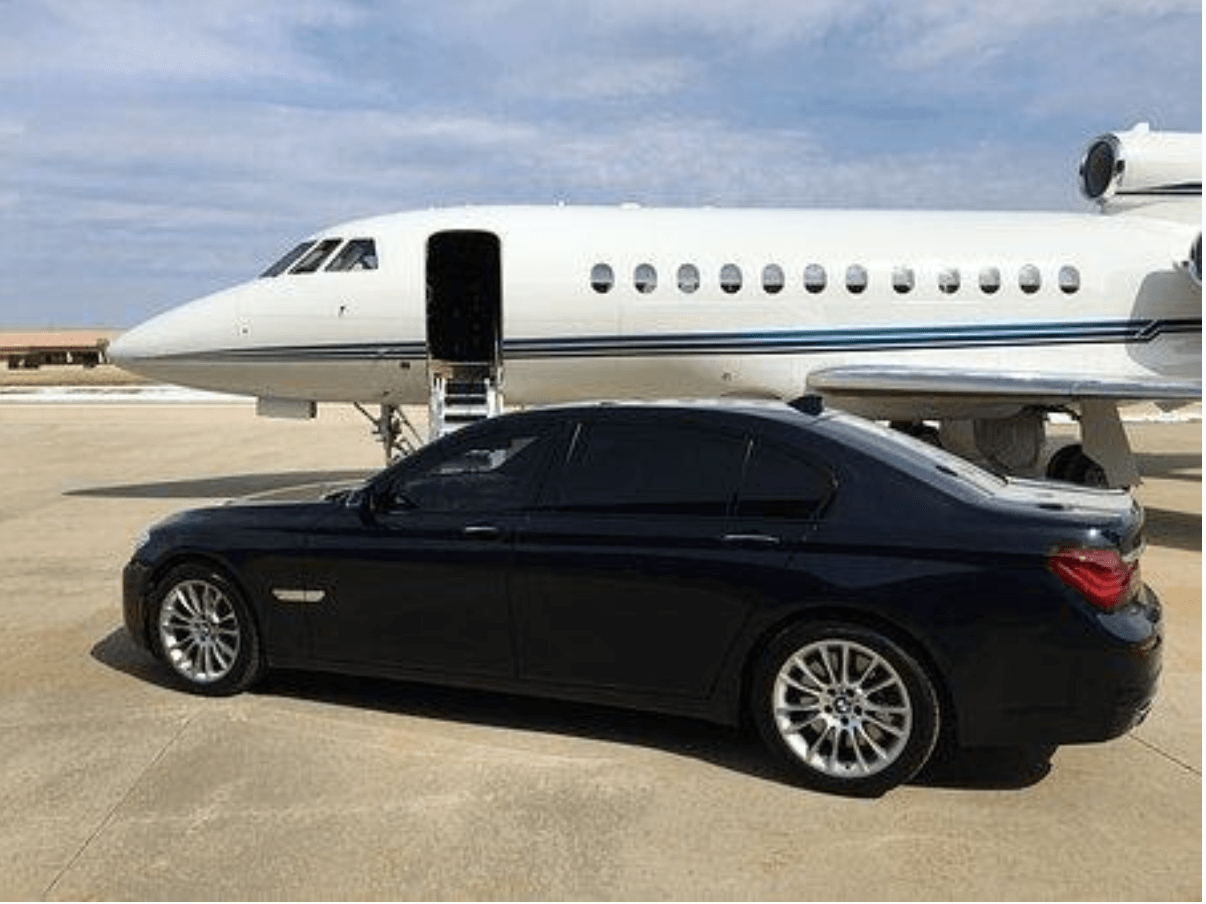 The Planes, The Pilot and the Crew
Of course, the plane you are travelling in will be smaller than a commercial jet by a long way. It will also be laid out differently from what you are used to. There are no rows of seats to cram you in like sardines, but instead there are spacious chairs and sofas in order that you can relax. Depending on the plane there may be a dinner table, and there will be larger screen televisions for your inflight entertainment. Depending on the length of the flight, it is also possible that your private jet will have a bedroom facility built in meaning that you can sleep soundly, and we know how important this can be. Some people compare private jets to a flying hotel room, and luxury is one of the key factors that your company will be committed to providing for you. From a safety point of view you can also rest assured that these planes are subject to mechanical checks and maintenance at an extremely high level. Any issues are dealt with as a top priority, and any plane that is sent out to fly that day will have been rigorously scrutinised to ensure that it is perfect for the job. 
Private jet pilots will have a vast experience and be easily able to handle the plane. Many of the pilots that work for charter companies do so because they enjoy the smaller groups of passengers and the more one to one service that they can provide. Again, we often hear from the cabin crew that this is one of the perks of working in their industry. Commercial airline crew can find long haul flights particularly stressful with over 400 passengers to attend to. Many crew members choose to work on private jets because they love being able to provide that level of individual attention. 
Another benefit of choosing to fly with a private jet is the size of the plane being smaller. This means that some of the more remote destinations with smaller airstrips are accessible. If you were to fly to some of these places on commercial airlines you would have to land at a major airport and wait for a transfer to take you onwards to your destination. You are able to charter a flight that offers a sensible sized plane that can land on the local airstrip giving you one journey door to door to your destination. 
Conclusion 
The bottom line is that the only negative surrounding private jets at this time or external restrictions on countries with a no-fly designation. Other than that, you can still book a private jet at any time and experience the same individual, luxury experience you would expect. If anything, extra benefits have been added such as deep cleaning and social distancing, but you are still going to be the focus of any flight that you book with a charter jet.