How many times have you seen Pretty Woman? Ten? Twenty? More? It's one of those films I always have to stop for if it's on TV.
The film, which was released in 1990, shot the now iconic actress Julia Roberts to fame and earned her an Oscar nom.
But looking back at her stellar career, Julia Roberts confessed she was a 'selfish little brat' during her younger days as an actress.
Speaking to Harper's Bazaar, the A-lister, who turns 50 next month, admitted she was her 'own priority in her youth.'
But the mom-of-three says she changed after meeting her husband Daniel Moder.
Julia has been a force in cinema for over twenty years, having starred in the likes of Pretty Woman, Erin Brockovich and Steel Magnolias.
But Julia admitted she was a brat when she first shot to fame – starring in her first film at the age of 21.
She confessed: 'I was my priority, a selfish little brat running around making films.'
But the beauty went on to admit she has completely changed, ever since she met her cinematographer love Danny, 48, and welcoming their three children – twins Hazel and Finn, 13, and son Henry, ten.
She gushed of her partner: 'It was meeting Danny…finding my person. When I think about what makes my life my life, and makes sense and just shine inside of me, it's him. Everything has come from that for me.' 
Despite being one of the most well-known actresses in the industry, Julia confessed she had not worked at all this year, after turning her focus to her family.
She revealed: 'I just wait to see what comes along, as opposed to looking for it. It makes it fun and organic…there's an almost unfair bar that a script has to attain for me to say, 'I'm going to drop everything for this.'
Julia's last film was children's film Smurfs: The Lost Village.
She is currently anticipating the release of comedy-drama Wonder in November – which follows a young boy with a facial difference, who tries to fit in at a new school.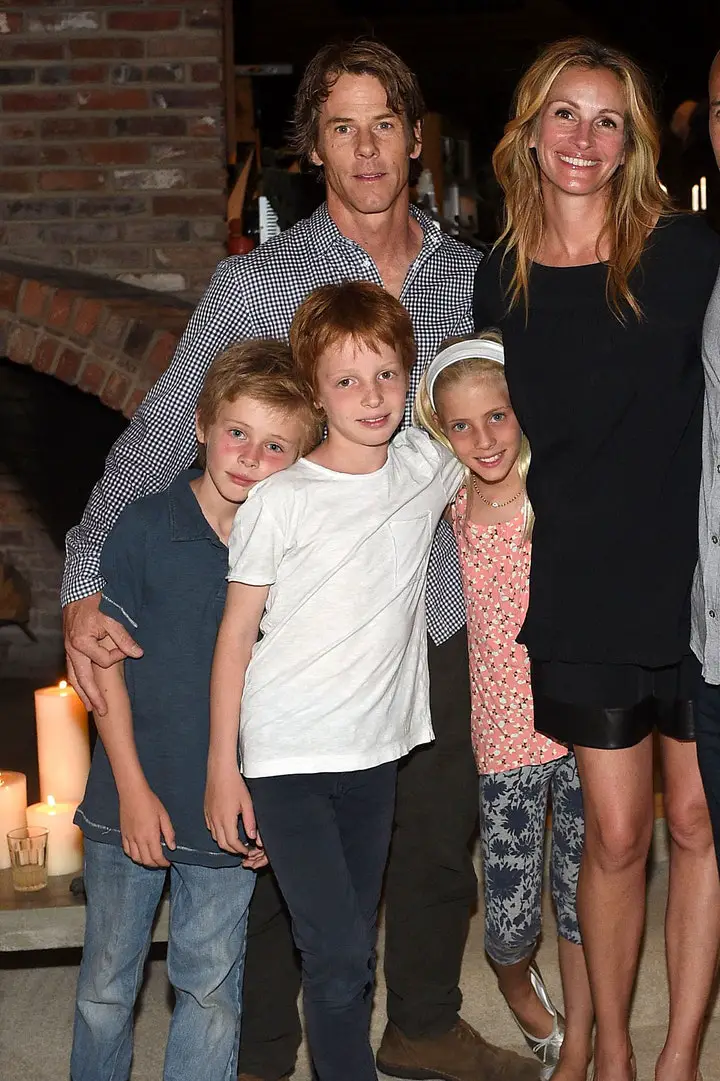 The Closer star added that she is very proud of what she has achieved over the years, and would not change it for the world.
She said: 'There are great things I've accomplished and I'd be happy to accomplish more, of course, to impress my children and my husband.'
'But you know what? I've been spoilt already.'